Market Overview
The Global Solar Aviation Lighting Market size is expected to grow at a CAGR of approximately around 8.7% during the forecast period.
Solar lighting and solar aviation lighting both use solar panels to generate electricity and are the most environmentally friendly lighting options. Aviation uses solar aviation lighting for both safety and navigation as well as to mark the locations of structures, hazards, and landing zones on helipads, airports, and other air fields. It contains additional parts than solar illumination, such as specialized lenses, flashing patterns, and filters, to satisfy legal standards, guarantee visibility, and lessen glare.
A specialized area of the larger aviation lighting market, the solar aviation lighting market share offers illumination options for helipads, airports, and other aviation facilities. The market is influenced by a number of variables, including the necessity for safety and adherence to international aviation rules, the rising need for environmentally friendly and energy-efficient lighting solutions, and the expanding use of renewable energy sources.
Market Dynamics
Market Drivers
Systems for aviation lighting that utilise solar energy have extremely low energy consumption. They employ batteries to store energy throughout the day and use those batteries to power the lights at night. As a result, aviation lighting systems use less non-renewable energy and produce less carbon dioxide.
Rising Infrastructure Development
The demand for solar aircraft lighting may increase as infrastructural construction picks up. The demand for dependable and reasonably priced aviation lighting systems rises as nations continue to build out and expand their infrastructure, particularly in outlying or poorly illuminated locations. Aviation safety is becoming more and more important when infrastructure is created in increasingly outlying or dimly illuminated locations. By ensuring that pilots and ground staff can see runways, taxiways, and other crucial areas, solar aviation lighting can help lower the risk of accidents and promote safer air travel
Flexibility & Reliability
Being independent of the power grid, solar-powered aviation lighting systems are extremely reliable. They are not affected by power outages, and their ease of upkeep makes them a desirable choice for distant or difficult-to-reach places. Aviation lighting systems that run on solar energy are adaptable and simple to install in a variety of places, including isolated locales that might not have access to the power grid. They can be swiftly deployed when necessary and are suited for locations where power outages are frequent.
Market Restraints
Batteries have a finite lifespan
Solar aviation lighting systems employ batteries to store the daytime energy that powers the lights at night. However, these systems' batteries have a finite lifespan and could need to be changed from time to time, which could raise the cost of the system.
Weather can have an impact on how well solar aircraft lighting systems function. Weather that is cloudy or overcast may result in less energy being gathered by the solar panels, which may affect the system's dependability.
Initial installation of solar lighting systems is very expensive
Although solar-powered aviation lighting systems are more affordable in the long run than conventional electrical systems, they may cost more up front. Adoption may be hindered by this, especially for infrastructure development projects or smaller airports with tight resources.
Market Opportunities
Sustainable aviation practices
Demand for environmentally friendly aviation practices has increased as the sector works to minimize its carbon footprint and adopt more environmentally friendly practices, such as solar aviation lighting. For producers and providers of solar-powered aviation lighting systems, this presents an opportunity.
Aviation infrastructure development
Solar-powered aviation lighting systems can be incorporated into the plans for new airports and other aviation infrastructure projects. During the course of the project, this can help to lower the cost of installation and maintenance.
Market Scope
Report Metric
Details
Market Size by 2031
USD XX Million/Billion
Market Size in 2023
USD XX Million/Billion
Market Size in 2022
USD XX Million/Billion
Historical Data
2019-2021
Base Year
2022
Forecast Period
2023-2031
Report Coverage
Revenue Forecast, Competitive Landscape, Growth Factors, Environment & Regulatory Landscape and Trends
Segments Covered

Segment by Application

Tower Crane
Bridges
Telecom Tower
Others

Geographies Covered

North America
Europe
APAC
Middle East and Africa
LATAM

Companies Profiles

Avlite Systems
Orion Solar
ADB SAFEGATE
Microlux Lighting
Friars Airfield Solutions
Flash Technology
Greenriy
Annhung
Hunan Chendong Technology
Aviation Renewables
Siemens
LUXSOLAR
Ray Dynamics
Novergy
Avlite
TOPSUN
Segmental Analysis
Segment by Application
Tower cranes can also employ solar aviation illumination to enhance safety and abide with aviation rules. To avoid collisions with low-flying aircraft, tower cranes above a specific height must carry aviation warning lights. In addition to being costly to construct and maintain, traditional electrical systems may not be suitable for use in rural or off-grid areas.
Aviation warning lights are necessary on many bridges in order to prevent crashes with low-flying aircraft, especially on those that are situated close to airports or in areas with high air traffic. Some solar-powered bridge aircraft lighting systems also have a backup battery to make sure the lights stay on.
To avoid collisions with low-flying aircraft, telecom towers above a specific height are obliged to have aviation warning lights. Conventional electrical systems may not be feasible in distant or off-grid places due to their high installation and maintenance costs.
Regional Analysis
The Global Solar Aviation Lighting Market Analysis is segmented by region as North America, Europe, Asia Pacific, Latin America, and Middle East and Africa.
Asia-Pacific
Given the rising number of airport expansions and new airport constructions in the region, the Asia-Pacific region is predicted to have the fastest-growing market for solar aviation lighting. 57% of the 300 airports that are currently planned for construction worldwide are located in this region.
China is currently leading the world in solar energy generation with an installed capacity of over 300 gigawatts, followed by China and Japan. As a result, the region is seeing a shift towards sustainable and energy-efficient lighting solutions. As a result, Asia-Pacific has the largest solar energy producing countries.
North America
Given a variety of factors, including the presence of significant airports and airfields, the requirement to adhere to international aviation regulations, and the rising demand for environmentally friendly and energy-efficient lighting options, North America is one of the largest markets for solar aviation lighting. In the upcoming years, the North American region is anticipated to dominate the worldwide aircraft lighting industry. Throughout the anticipated period, the increase in passenger traffic is driving up aircraft orders, which in turn is driving up demand for aircraft lights. Also, the existence of significant aircraft manufacturers in the area can be linked to the region's high need for aviation lighting equipment.

In order to support its pipeline of American growth, North America has launched a new office in Austin, Texas. The company has invested in nearly 7,000 acres of land to build its first solar projects in the US, including 1 GW of solar power in Texas and other projects in the West. This suggests that there is an increasing need for energy-efficient lighting solutions, which will fuel the market for solar lighting.
Europe
Another sizable market for solar aircraft lighting is Europe, which is fueled by the existence of important aviation facilities. Also, the European Union (EU) has established strict guidelines for environmental conservation and aviation safety, which has prompted the adoption of cutting-edge lighting options like solar aircraft lighting. Solar aircraft lighting has potential as the aviation market in Europe is predicted to grow at a CAGR of around 4.8% throughout the projected period. For example, the photovoltaic plants at the Vienna Airport site will produce an output of about 30 million kilowatt hours of solar power annually, and so will cover about 30% of Vienna Airport's yearly electricity usage, the equivalent of 7,000 houses. As a result, this region is experiencing a growing demand for advanced lighting solutions that can reduce energy consumption and operational costs.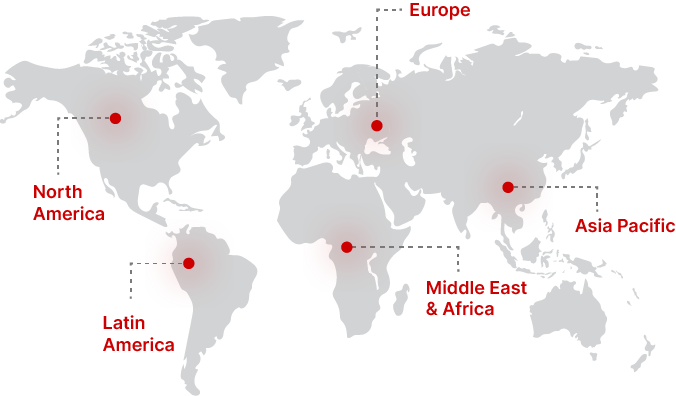 Regional Growth Insights
Download Free Sample
Key Players
Orion Solar
ADB SAFEGATE
Microlux Lighting
Friars Airfield Solutions
Flash Technology
Greenriy
Annhung
Hunan Chendong Technology
Aviation Renewables
Siemens
LUXSOLAR
Ray Dynamics
Novergy
Avlite
TOPSUN
Recent Developments
February, 2023 -The International Civil Aviation Organization (ICAO) compatible medium intensity solar aviation obstacle lights that were put at 24 spots around the Donyi Polo Airport nearby have been commissioned. They were specifically intended to be low weight and compliant with international aviation regulations.
Solar Aviation Lighting Market Segmentations
Segment by Application
Tower Crane
Bridges
Telecom Tower
Others
Frequently Asked Questions