Market Overview
The Global Solar PV Installation Market Size is projected to grow at CAGR of approximately 4.8% during the forecast period.
The beneficial government initiatives, including tax cuts and tariffs, will boost business opportunities and encourage continued technical advancements as well as an increasing demand among consumers and regulators for sustainable energy sources. Due to decreasing solar energy costs and more financial support, the market for solar photovoltaic (PV) systems will expand. The product's acceptance will be influenced by a variety of factors, including widespread resource availability, economic effectiveness, and increased industrial potential. A range of regulatory measures, including as asset and financial leverage, subsidies, and other financial instruments, will be used in order to increase product acceptability. The implementation of many solar photovoltaic (PV) installation goals as well as a shift in focus to reduce carbon emissions will result in the development of the solar photovoltaic (PV) market throughout the anticipated timeframe.
The demand for solar photovoltaic (PV) will rise as a result of recent technology developments and research and development efforts for efficient power generation across large-scale solar applications. Both favorable government renewable energy objectives and a sharp increase in solar deployment rates will be advantageous to the market for crystalline solar photovoltaic (PV). The business environment will be dramatically impacted by a shift toward profitable new product developments, precision manufacturing, optimization, and standardized product processes for power production, decreased emissions, and low installation costs.
Market Dynamics
Market Drivers
Thanks to improved manufacturing processes, declining solar PV module costs, and economies of scale, solar systems are now more widely available and reasonably priced. As a consequence, utility-scale, industrial, and residential applications all often employ solar PV systems today.
Market Restraints
In certain areas, the market for solar PV systems is saturated, which has sparked severe competition. This might lead to price pressures, shrinking profit margins, and challenges attracting new customers.
Market Opportunities
The effectiveness, viability, and flexibility of solar PV systems have all increased thanks to technology. Examples include enhanced energy storage systems, more effective modules, and creative installation methods.
Market Scope
Report Metric
Details
Market Size by 2031
USD XX Million/Billion
Market Size in 2023
USD XX Million/Billion
Market Size in 2022
USD XX Million/Billion
Historical Data
2019-2021
Base Year
2022
Forecast Period
2023-2031
Report Coverage
Revenue Forecast, Competitive Landscape, Growth Factors, Environment & Regulatory Landscape and Trends
Segments Covered

Segmentation By Type

Monocrystalline Silicon
Polysilicon

Segmentation By Application

Industrial
Commercial
Civil

Geographies Covered

North America
Europe
APAC
Middle East and Africa
LATAM

Companies Profiles

Tata Power Solar Systems Ltd.
Canadian Solar Inc.
Wuxi Suntech Power Co. Ltd
Nextera Energy Sources LLC
BrightSource Energy Inc.
SunPower Corporation
Vivaan Solar
Waaree Group
Trina Solar
Jinko Solar
Segmental Analysis
Segmentation By Type
The purest type of silicon is monocrystalline, which has no additions. High thermal conductivity, a low absorption coefficient, and good oxidation resistance are only a few of its exceptional qualities. Monocrystalline silicon is the best material for solar cells because of these characteristics.
In order to provide an effective electrical connection between the solar cell and the battery, polysilicon is a substance utilized in solar cells. In order to make a solar cell that is more robust, this substance is also employed. Although it may be more effective at producing power, this form of solar cell is often more costly to build than a conventional solar cell. This is so that sunlight can travel more effectively to the solar cell thanks to polysilicon.
Segmentation By Application
Using photovoltaic systems to provide renewable energy in commercial buildings is one of the commercial uses for solar cells. Industrial buildings may have solar panels put on their roofs, parking lots, or open spaces to balance energy usage and save operating expenses. Cost reduction, energy independence, and sustainability are required for industrial applications.
A few examples of commercial uses for solar cells are solar energy systems for hotels, malls, and office buildings. The solar energy produced by solar panels mounted on rooftops or carports helps to partially power the building. Reducing energy expenses, upholding sustainability targets, and being environmentally mindful are a few examples of how they may be used in company.
When solar systems are put in infrastructure and public places, they are being employed in civil applications. These include solar-powered water pumps, solar-powered street lights, solar-powered home energy systems, and solar-powered electric car charging stations. Among the objectives of civil applications are improvements in energy efficiency, a reduction in carbon emissions, and the availability of easily accessible renewable energy sources.
Regional Analysis
The Global Solar PV Installation Market is segmented by region as North America, Europe, Asia Pacific, Latin America, and Middle East and Africa.
North America
In North America, which consists of the United States and Canada, the installation of solar photovoltaics has significantly increased. Government initiatives like tax rebates, financial assistance, and portfolio requirements for renewable energy sources might be to fault. Due to the region's expanding industry, solar PV systems are being swiftly adopted in both the residential and commercial sectors. The sector expands as a result of the emphasis on using alternative energy sources and reducing carbon emissions.
Europe
The top three markets in the European Union for solar PV installations are Germany, Spain, and the Netherlands. In the area, effective feed-in tariff programs have been implemented and high criteria for renewable energy have been established, which has sparked market growth. Due to the European Union's commitment to decarbonization and the switch to renewable energy sources, solar PV systems have been widely used in utility-scale, commercial, and residential applications.
Asia Pacific
The solar PV installation industry has expanded quickly in the Asia Pacific area, particularly in China, Japan, and India. Due to its advantageous regulations, robust government backing, and commitment to lowering carbon emissions, China has grown to become the biggest market for solar PV in the world. In contrast to Japan, which has made considerable investments in solar energy infrastructure, India has great expectations for utilising renewable energy. Excellent development opportunities are provided by the region's increasing urbanization, increased energy consumption, and favorable regulatory frameworks.
Latin America
Thanks to favorable policies, declining prices, and an abundance of solar resources, the area has experienced an increase in solar PV installations. In nations like Brazil, Chile, and Mexico, the market for utility-scale solar installations and distributed power systems has expanded dramatically. Because of the region's emphasis on alternative energy sources and decrease in its dependency on fossil fuels, the company has the potential to develop significantly.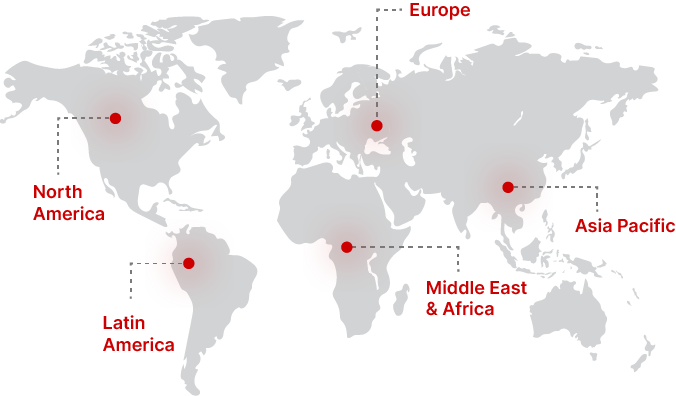 Regional Growth Insights
Download Free Sample
Key Players
Tata Power Solar Systems Ltd.
Canadian Solar Inc.
Wuxi Suntech Power Co. Ltd
Nextera Energy Sources LLC
BrightSource Energy Inc.
SunPower Corporation
Vivaan Solar
Trina Solar
Jinko Solar
Recent Developments
Integration with Energy Management Systems: As solar PV installations become more integrated with energy management systems, energy output and consumption may be better controlled, tracked, and maximized. Through this link, the advantages of solar energy are amplified, and effective energy use is made feasible.
Solar PV Installation Market Segmentations
Segmentation By Type
Monocrystalline Silicon
Polysilicon
Segmentation By Application
Industrial
Commercial
Civil
Frequently Asked Questions