Market Overview
According to Reed Intelligence the Global Storage Plastic Crates Market Size will approximately grow at a CAGR of 21.19% during the forecast period.
The Storage Plastic Crates Market refers to the industry that manufactures and distributes plastic crates for storing, transporting, and organizing various commodities. These boxes are used in various industries, including logistics, retail, agriculture, and manufacturing. They have durability, lightweight construction, stackability, and chemical and moisture resistance.
Plastic storage crates are used for various functions, such as storing and moving goods, organizing inventory, and optimizing space use in warehouses and other storage facilities.
Due to the increasing demand for efficient and cost-effective storage solutions in many industries, the market for storage plastic crates has been steadily growing.
The market is competitive, with established businesses and new entrants striving for market share. Key companies prioritize quality, cost-effectiveness, and creative designs to preserve a competitive advantage.
Market Dynamics
Market Drivers
Growing Demand for Efficient Storage Solutions
The growing demand for efficient storage solutions across various industries is one important driver for the market. Plastic crates are lightweight, sturdy, and stackable, making them excellent for optimizing storage space in warehouses, distribution centers, and manufacturing plants. Businesses that want to streamline operations and decrease expenses use these crates to improve their storage and transportation processes.
Sustainability and Environmental Concerns
The emphasis on sustainability and environmental consciousness has become an important driver in many industries, including packaging and storage. Plastic crates can be more sustainable than single-use cardboard boxes or timber crates, especially if they are constructed of recyclable materials or engineered for numerous uses. As organizations and consumers prioritize eco-friendly solutions, demand for reusable plastic crates that reduce waste and environmental effects may fuel market expansion.
Market Restraint
Environmental Issues and Regulations
The growing awareness and concern about environmental issues related to plastic waste is a major impediment to the Storage Plastic Crates Market Growth. Governments and regulatory agencies in several places have enacted harsher rules and policies to minimize single-use plastics and promote more sustainable alternatives. This could lead to declining demand for standard plastic crates and shifting towards more environmentally friendly alternatives.
Market Scope
Report Metric
Details
Market Size by 2031
USD XX Million/Billion
Market Size in 2023
USD XX Million/Billion
Market Size in 2022
USD XX Million/Billion
Historical Data
2019-2021
Base Year
2022
Forecast Period
2023-2031
Report Coverage
Revenue Forecast, Competitive Landscape, Growth Factors, Environment & Regulatory Landscape and Trends
Segments Covered

Segment By Type

PE plastic Creates
Plastic PP Crates
PVC Plastic Crates

Segment By Application

Food and beverages
Pharmaceuticals
Retail
Industrial

Geographies Covered

North America
Europe
APAC
Middle East and Africa
LATAM

Companies Profiles

Brambles Limited
Schoeller Allibert
ORBIS
DS Smith
Georg Utz Holding
Didak Injection
Suzhou Dasen Plastic
Jiangsu Yujia
Suzhou First Plastic
Shenzhen Xingfeng Plastic
Supreme Industries
Nilkamal
Mpact Limited
Rehrig Pacific Company
Delbrouck
Myers Industries
Zhejiang Zhengji Plastic
Segmental Analysis
Segment By Type
Polyethylene (PE) is a versatile and used plastic. PE plastic boxes are well-known for their durability, chemical resistance, and lightweight nature. They are used to store and transport objects such as fruits, vegetables, bottles, and other light items. PE plastic crates come in various sizes and styles, making them appropriate for various industries such as agriculture, food delivery, and retail.
Polypropylene (PP) is another popular plastic substance known for its strength and tolerance to high temperatures. PP plastic crates are used in industrial settings, warehouses, and distribution centers for storing and organizing things. They are well-known for their durability, impact resistance, and tolerance to hostile environments. PP plastic crates are used for heavy-duty applications and can be stacked for easy storage and transportation.
Polyvinyl Chloride (PVC) is a robust and versatile plastic substance. PVC plastic crates store and ship commodities such as electronics, medications, and consumer goods. They can be customized with features such as separators, divisions, and lids to meet various storage requirements. Compared to PE and PP, PVC may have limits in impact resistance and application compatibility.
Segment By Application
Storage Plastic crates have importance in the food and beverage industry for transporting, storing, and organizing materials, goods, and supplies. They help in the preservation of hygienic standards, the prevention of contamination, and the effective administration of inventory in kitchens, warehouses, and distribution centers.
Plastic crates are critical in the pharmaceutical industry for safely storing and transporting pharmaceuticals, chemicals, and delicate items. Their stackable and sturdy design ensures optimal organization and protection against damage or deterioration.
Retailers use storage plastic boxes for stock handling, storage, and display. These crates simplify inventory management, make it easier to resupply shelves, and improve the entire shopping experience for customers.
Plastic crates are used in industrial settings for various tasks, such as transporting manufactured goods, storing tools and equipment, and managing manufacturing materials. Due to their tough structure and standardized sizes, they are ideal for heavy-duty use in factories and warehouses.
Regional Analysis
North America (USA and Canada)
The growth of e-commerce, a greater focus on supply chain efficiency, and the requirement for reusable and durable packaging solutions have all fueled North America's demand for storage plastic crates. The North American market is competitive, with domestic and international competitors competing for market share. This competition has resulted in improved crate design, material technology, and cost-effective manufacturing procedures. Despite the chances for expansion, the North American market confronts obstacles such as greater awareness of plastic waste, potential market saturation, and the need to balance cost-effectiveness with sustainable practices.
Europe (Germany, the U.K., France, Russia, Italy, Rest of Europe)
The market contains both established businesses and emerging entrants. Among the leading businesses in the European market are Schoeller Allibert, Euro Pool System, Loadhog, Solent Plastics, and Georg Utz Group. The market provides various plastic crates in various shapes, sizes, and weight capacities to meet a range of storage and transportation needs. These boxes are stackable and nestable, providing optimum space utilization when not in use. The European Union has been emphasizing sustainability and environmental issues in recent years. This has resulted in a focus on using recyclable and reusable materials in packaging, especially plastic crates. Manufacturers in this industry have been adjusting their products to meet these rules and consumer preferences.
Asia-Pacific (China, Japan, South Korea, India, Southeast Asia, Rest of Asia-Pacific)
Rapid economic growth in Asia Pacific countries, including China, India, and Southeast Asian countries, has resulted in greater industrial and commercial activity. There is a greater demand for effective storage and transportation alternatives, such as plastic boxes. The growing number of urban areas has increased in organized retail and e-commerce. Plastic crates are used in these industries for goods storage, handling, and transportation, contributing to market expansion. Manufacturers' competitiveness in the market has resulted in advances in crate design, material composition, and features. Manufacturers may concentrate on making more space-efficient, robust, and customized crates to meet the needs of various industries.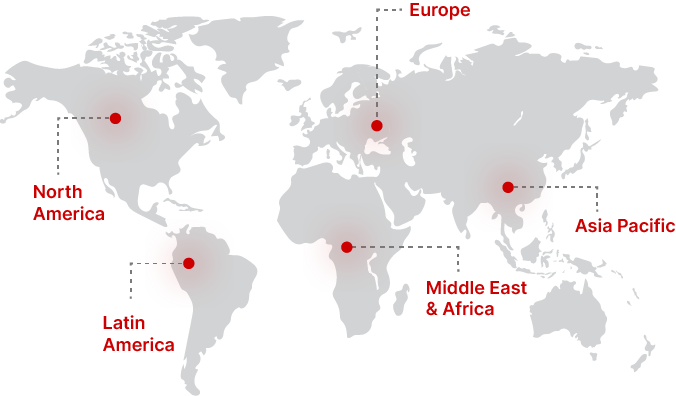 Regional Growth Insights
Download Free Sample
Key Players
Brambles Limited
Schoeller Allibert
ORBIS
DS Smith
Georg Utz Holding
Didak Injection
Jiangsu Yujia
Suzhou First Plastic
Shenzhen Xingfeng Plastic
Supreme Industries
Nilkamal
Mpact Limited
Rehrig Pacific Company
Delbrouck
Myers Industries
Zhejiang Zhengji Plastic
Recent Developments
April 2023: Plastic Crates USA, the US's leading manufacturer of plastic crates, has announced a new partnership with Walmart. Plastic Crates USA will supply Walmart with plastic crates for its online grocery delivery service as part of this collaboration.
Storage Plastic Crates Market Segmentations
Segment By Type
PE plastic Creates
Plastic PP Crates
PVC Plastic Crates
Segment By Application
Food and beverages
Pharmaceuticals
Retail
Industrial
Frequently Asked Questions