Market Overview
According to Reed Intelligence the Global Temperature and Humidity Logger Market Size will approximately grow at a CAGR of 5.8% during the forecast period.
A Temperature and Humidity Logger is a device that continuously measures and records temperature and humidity values. It is frequently used in environmental monitoring, food storage, pharmaceutical storage, museum preservation, and industrial operations. The logger usually comprises a sensor or sensors that collect temperature and humidity data, a microcontroller for data processing, and memory for storing the recorded readings. The device was designed to be small, portable, and adaptable to various contexts. These loggers are frequently used to monitor and verify that particular temperature and humidity levels remain within specified limits. They aid in detecting and preventing circumstances that could damage sensitive equipment, products, or materials. Temperature and humidity data from the logger may be downloaded and looked over to find trends, patterns, or anomalies. This information is crucial for quality control, regulatory compliance, troubleshooting, and process optimization.
Market Dynamics
Market Drivers
Growing Need For Data-Driven Decision-Making
Companies continually seek methods to enhance efficiency and optimize their operations in today's corporate climate. Making educated judgments requires accurate and dependable data. Temperature and humidity loggers play an important role in this regard since they continually monitor and log data. Temperature and humidity loggers record data over time, allowing companies to examine trends and find patterns. By reviewing this data, companies may make data-driven decisions to optimize their operations and maintain quality control. This contributes to maintaining ideal conditions, avoiding product spoiling, complying with regulations, and ultimately maximizing operating efficiency.
Market Restraints
Some Environmental Limitations To The Loggers
Extreme weather conditions, like being in a very hot or humid place or being near chemicals, can affect how well and how long temperature and humidity loggers work and last. This means that not every type of logger is good for every situation. It's important to choose logs that can handle the circumstances where they will be used. This can be a problem because some applications have unique needs. For example, a logger used in a hot industrial setting might need to be more durable and resistant to heat than one used in a normal office. Considering these environmental limits is important to ensure the logs work well and last as long as they need to.
Market Opportunities
Integration On Loggers With Internet Of Things (Iot)
Integrating temperature and humidity logger with IoT platforms and cloud-based systems means connecting them to the internet and sharing data in real-time. This lets businesses monitor temperature and humidity from afar, get data from anywhere, and use it to learn something. For example, if the temperature in a storage facility gets too high, the system can send a message to the manager's phone, so the manager can take action right away. By using IoT, companies can improve their processes, stop problems before they happen, and use the data they collect to make informed decisions. This opens the door for new and different uses and services in the market for tracking temperature and humidity.
Market Scope
Report Metric
Details
Market Size by 2031
USD XX Million/Billion
Market Size in 2023
USD XX Million/Billion
Market Size in 2022
USD XX Million/Billion
Historical Data
2019-2021
Base Year
2022
Forecast Period
2023-2031
Report Coverage
Revenue Forecast, Competitive Landscape, Growth Factors, Environment & Regulatory Landscape and Trends
Segments Covered

Segment by Type

Internal logger
External logger

Segment by Application

Industrial
Storage
Transport

Geographies Covered

North America
Europe
APAC
Middle East and Africa
LATAM

Companies Profiles

Testo
Omron
Omega
Sensitech
Onset
Vaisala
Rotronic
Hioki
Dickson
Fluke
Xylem
Cryopak
ACR Systems
E+E Elektronik
Apresys
Maxim Integrated
LogTag Recorders
Senonics
Extech
DeltaTRAK
Segmental Analysis
Segment by Type
An internal logger measures and keeps track of the temperature and humidity inside a certain space. It is usually built into a device or piece of equipment, like a refrigerator, incubator, heating, ventilation, and air conditioning (HVAC) system. The internal logger is built into the equipment and allows for specific tracking. It is not easy to access or remove. It is mostly used to make sure that the tools or system is working at its best.
An external logger is a standalone device put outside the equipment or environment being monitored. It measures and keeps track of the area's temperature and humidity. Most external logs are movable, so they can be moved or put in different places as needed. They are often used to check the temperature and humidity in places like stores, labs, greenhouses, and transportation vehicles. External data loggers let you track conditions in different places and give you an overall view of how temperature and humidity change.
Segment by Application
Temperature and humidity logger Market are used frequently in industrial settings where accurate tracking and control of the environment are important. This includes industries like making things, making pharmaceuticals, making food, and making chemicals. Industrial logs are used to keep track of the temperature and humidity levels in industrial processes, cleanrooms, server rooms, and other controlled environments. This is done to make sure that the quality of the product, the efficiency of the equipment, and the rules of the industry are met.
Temperature and humidity logger Market are used in storage facilities, factories, cold rooms, and other places where things need to be kept cool. They assist in maintaining fragile goods, medicines, vaccines, food items, and other sensitive materials at the right temperature and humidity level. Storage loggers are very important for making sure that kept things stay safe and last as long as possible. They do this by avoiding spoilage, degradation, or damage caused by bad weather conditions.
Temperature and humidity logger Market are very important in operations and transportation, especially for things that need to stay at a certain temperature and humidity level while in transit. Loggers like these are put in trucks, containers, and other types of transportation vehicles to monitor on the environment and keep a record of it. They help ensure that goods sensitive to temperature, like food, medicines, or biomedical samples, are transported within the necessary temperature range to keep their quality and effectiveness.
Regional Analysis
North America
In the United States, numerous industries, including pharmaceuticals, healthcare, food processing, manufacturing, and logistics, require precise temperature and humidity monitoring. Which maintains the quality of the product. The government applies strict rules from organizations such as the FDA (Food and Drugs Administration) and CDC(Centers for Disease Control and Prevention) to ensure the safe storage and transport of temperature-sensitive products. These regulations increase the demand for loggers who can monitor and record environmental conditions to ensure product quality and safety.
Europe
Countries like Italy, Spain, and Greece have a strong food and beverage industry presence. Maintaining appropriate temperature control is essential in this industry to ensure product quality and safety. These nations are renowned in food processing, production, and hospitality industries. Temperature-sensitive products, such as perishable foods and beverages, must be produced and stored under regulated conditions to maintain freshness and prevent degradation. There is a high demand for temperature and humidity logger in these regions to monitor and maintain the required temperature levels throughout the supply chain.
Asia Pacific
India, with its diverse weather conditions and a wide range of businesses, such as pharmaceuticals, food, and drinks. To keep product quality high, India uses temperature and humidity logger. These loggers are very important for monitoring and controlling the environment so that goods can be kept and moved within the right temperature range. Loggers help keep the integrity and quality of various products in India's supply chain by giving accurate data and alerts.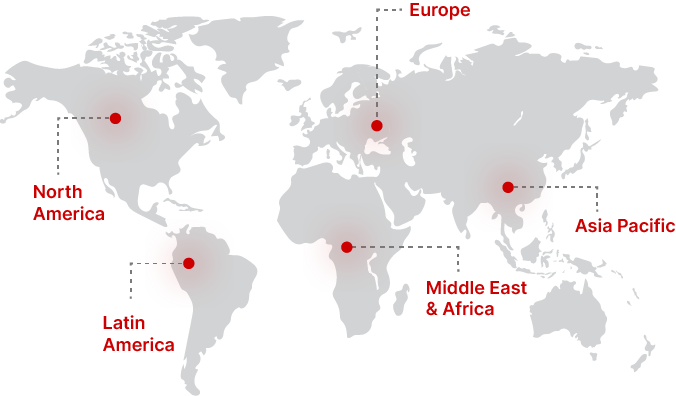 Regional Growth Insights
Download Free Sample
Key Players
Testo
Omron
Omega
Sensitech
Onset
Rotronic
Hioki
Dickson
Fluke
Xylem
Cryopak
ACR Systems
E+E Elektronik
Apresys
Maxim Integrated
LogTag Recorders
Senonics
Extech
DeltaTRAK
Recent Developments
14 April 2022, OMRON Corporation and IBM Japan have announced a partnership program to accelerate OMRON's Corporate System Project (CSPJ) for data-driven corporate management. Through digital transformation (DX) and analyzing a large amount of data, OMRON seeks to increase its business value.
Temperature and Humidity Logger Market Segmentations
Segment by Type
Internal logger
External logger
Segment by Application
Industrial
Storage
Transport
Frequently Asked Questions