Market Overview
The Global Thermal Insulated Carafe Market Size is slated to grow substantially at a CAGR of 3.6% during forecast period.
A double-walled container known as a thermal carafe is often constructed of stainless steel. However, this can also be built of plastic, or with one layer of stainless steel inside and a layer of another material outside, such as plastic, rolled steel, aluminum with a powder coating, or another material.
Thermal insulated carafes are containers made to hold hot or cold liquids like coffee, tea, or hot water for a long time. They typically feature a vacuum layer between the walls and are composed of double-walled stainless steel or glass to stop heat transfer.
Due to the rising need for portable and practical beverage storage options, the market for thermal insulated carafes has been expanding consistently. They are frequently used in homes, workplaces, hotels, and dining establishments.
The market for thermal insulated carafes is expanding as a result of factors such as rising hot and cold beverage consumption, rising consumer demand for environmentally friendly and reusable products, and growing awareness of the advantages of using thermal insulated carafes rather than single-use cups or bottles.
Market Dynamics
Market Drivers
Thermal insulated carafes are made to keep liquids at a consistent temperature for a long time. Coffee can stay hot for up to 24 hours in the best thermoses. They are often composed of stainless steel, which maintains heat longer than plastic, and are vacuum-insulated. Yet, most thermoses are below this 24-hour average. Anything between five and twelve hours is a more typical range. Without the need of external heating or cooling sources, they maintain the temperature of hot and cold liquids.
In addition to its primary characteristic Because they are portable and lightweight, thermal insulated carafes are in high demand as a practical method for carrying beverages while on the go. They are perfect for usage at home, at work, while travelling, or during outdoor activities.
Thermal insulated carafes are reusable and environmentally benign, unlike throwaway cups or bottles. They lessen waste and lessen the negative effects of single-use drinking containers on the environment. Customers are becoming more and more interested in sustainable and ecologically friendly products. Because they are reusable and lessen the need for disposable containers, thermal insulated carafes satisfy this desire.
A thermal insulated carafe might save money over time by removing the need to frequently buy throwaway cups and bottles, even though its initial cost may be more than that of disposable cups and bottles.
Market Restraints
Compared to conventional coffee pots or tea kettles, thermal insulated carafes typically have a lesser capacity; their capacities range from 0.5 litres (17 ounces) to 2 litres (68 ounces). Large gatherings or occasions might not be appropriate for larger carafes, which can hold up to 3 litres (102 ounces) or more.
Thermal insulated carafes need to be cleaned and maintained on a regular basis to be functional and keep their insulating qualities. Due to their frequent cleaning and maintenance requirements, thermal insulated carafes may be viewed as inconvenient by some customers, preventing them from using them.
Disruptions in the global supply chain
This problem arise due to pandemics, trade conflicts, or natural catastrophes could have an effect on the cost and availability of the raw materials used to make thermally insulated carafes. Although thermal insulated carafes are normally composed of sturdy materials like stainless steel or glass, they may be more delicate than conventional coffee pots or tea kettles and may break or shatter if dropped.
Market Opportunities
Outdoor activities are becoming more and more popular
which creates a demand for handy and portable beverage storage options like thermal insulated carafes. Popular outdoor activities include hiking, camping, and picnics. Aprt from outdoor activities people can use Thermal Insulate Carafes while travelling long routes/long journeys
Increasing interest in coffee culture and tea ceremonies
As consumers look for high-quality and visually beautiful carafes to improve their drinking experience, the market for thermal insulated carafes is presented with a business opportunity. With people upgrading , they usually indulge in new activities and often people do get together giving it a different name tea part/ceremonies, coffee culture etc.
Design and technological innovation
Manufacturers now have the chance to produce brand-new, cutting-edge thermal insulated carafes with attributes like wireless charging, temperature monitoring, and app connectivity. Also the manufacturing can make innovative and attractive design or make customization facility available for the designs of Thermal insulated Carafes.
Market Scope
Report Metric
Details
Market Size by 2031
USD XX Million/Billion
Market Size in 2023
USD XX Million/Billion
Market Size in 2022
USD XX Million/Billion
Historical Data
2019-2021
Base Year
2022
Forecast Period
2023-2031
Report Coverage
Revenue Forecast, Competitive Landscape, Growth Factors, Environment & Regulatory Landscape and Trends
Segments Covered

Segment by Type

1 Liter
2 Liters
3 Liters
Others

Segment by Application

Household
Commercial

Geographies Covered

North America
Europe
APAC
Middle East and Africa
LATAM

Companies Profiles

Thermos
Tiger
Zojirushi
Alfi
Pykal
Mr. Coffee
Cresimo
Peacock
Tafuco
Stanley
Emsa
Vondior
Cuisinart
Bellemain
MegaChef
Hiware
Hastings
Melitta
LockLock
Supor
Fuguang
Haers
Segmental Analysis
Segment by Type
The type of beverage being served, the necessary capacity, and the intended application are all important considerations when selecting a thermal insulated carafe. They are available in various shapes and sizes, with the largest thermal insulated carafe having a 3L including 1L, 2L capacity. They come in a variety of materials, including stainless steel, plastic, ceramic, and vacuum-insulated carafes.
Segment by Application
Carafes with thermal insulation are popular for usage at home as well as while travelling. One of the main advantages of utilizing a thermal insulated carafe at home is that it can keep drinks hot or cold for a long time without needing to reheat or chill them. This enables you to enjoy your drink whenever you like without having to worry about doing so. As it avoids the need to boil numerous cups of coffee or tea, this is particularly helpful for families or individuals who prefer to enjoy their drinks at various times during the morning.
In commercial environments like cafes, offices, and restaurants, thermally insulated carafes are also frequently utilized. To maintain beverages at the ideal temperature and guarantee that they are served hot or cold, thermal insulated carafes are utilised in these contexts. Without the use of heating elements or other apparatus, they make it possible to maintain the beverages at the ideal temperature. They can manufacture huge batches of beverages and serve them as needed throughout the day, making them a practical and affordable choice for enterprises.
Regional Analysis
The Global Thermal Insulated Carafe Market is segmented by region as North America, Europe, Asia Pacific, Latin America, and Middle East and Africa.
North America
Since more individuals seek out specialty brews and distinctive flavors, coffee and tea culture is also expanding in North America. Thermal insulated carafes are a great answer to the growing need for goods that can keep these beverages hot or cold for extended periods of time. North American organizations are increasingly implementing "bring your own cup" rules that encourage staff to use reusable cups and containers. This trend has increased demand for thermal insulated carafes because they give those who prefer to bring their own beverages to work a convenient and environmentally friendly option.
Europe
More individuals are searching for premium, artisanal brews, reflecting a growing trend towards coffee and tea culture in Europe. Carafes with thermal insulation are especially well adapted to this trend since they keep beverages at the right temperature and preserve their flavor for a longer amount of time. Given these elements, it is not unexpected that the thermal insulated carafe market in Europe is predicted to expand significantly over the next several years. The market will certainly continue to grow as long as manufacturers produce cutting-edge goods that meet shifting consumer needs.
Asia Pacific
The market for thermal insulated carafes is predicted to develop significantly in the Asia Pacific area because of the rising need for storage solutions in nations like China, India, and Japan. The region's market is anticipated to increase as a result of the growing middle class and rising disposable income. Also, the rising interest in outdoor pursuits like hiking and camping is anticipated to increase demand for thermally insulated carafes in the area.
Latin America
The demand for on-the-go beverage solutions and the expanding popularity of eco-friendly and sustainable products are likely to drive a steady growth in the Latin American market for thermal insulated carafes. The main markets in the area are Brazil and Mexico. Brazil uses thermal insulation material because it is affordable and has superior fire resistance.
Middle-East
With an increasing need for convenient and portable beverage storage solutions, particularly in the hospitality industry, the Middle East and Africa region is predicted to have stable expansion in the Thermal Insulated Carafe Market Share. The region's three largest markets are Saudi Arabia, South Africa, and the United Arab Emirates. The hotel industry is expanding in Saudi Arabia and the UAE, which will increase demand for thermally insulated carafes.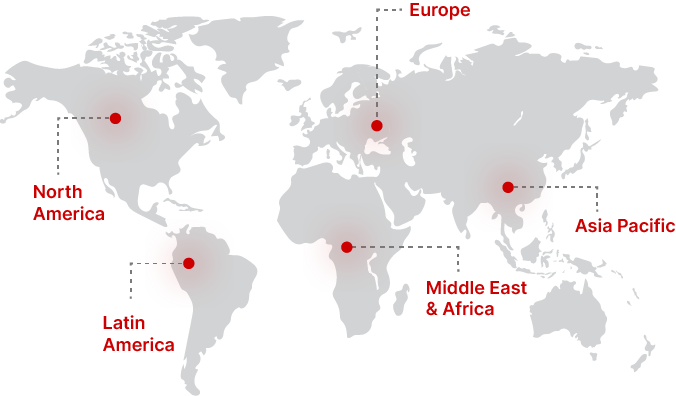 Regional Growth Insights
Download Free Sample
Key Players
Thermos
Tiger
Zojirushi
Alfi
Pykal
Cresimo
Peacock
Tafuco
Stanley
Emsa
Vondior
Cuisinart
Bellemain
MegaChef
Hiware
Hastings
Melitta
LockLock
Supor
Fuguang
Haers
Thermal Insulated Carafe Market Segmentations
Segment by Type
1 Liter
2 Liters
3 Liters
Others
Segment by Application
Frequently Asked Questions