Market Overview
The Global Vegan Coffee Creamer Market Size is projected to grow at CAGR of approximately 6.2% during the forecast period.
A substance, either liquid or granular, that may be used in lieu of milk or cream when making coffee, tea, hot chocolate, or other drinks. They are often referred to as non-dairy products since they don't contain lactose, despite the fact that many of them include casein, a milk protein. Dry granular goods don't need refrigeration, therefore they may be used and stored in places without refrigerators.
Liquid non-dairy creamers must be properly sealed and refrigerated after being opened. Sweeteners and flavors like Irish cream, hazelnut, or vanilla are included in certain non-dairy creamers. Similar to other processed goods, non-dairy creamers are available in versions with less calories and fat.
There are also nonfat nondairy creamers and whiteners, however in order to replicate the taste of milk fats, they often use hydrogenated vegetable oils. Other sweeteners, flavors, or solidified corn syrup may also be used in regular components in addition to sodium caseinate, a lactose-free milk protein derivative.
Market Dynamics
Market Drivers
Growing Usage of Non-Dairy Creamers in Household.
Stable Cost of Production for Non-Dairy Creamers.
Market Restraints
In certain locations or institutions, vegan coffee creamers may not always be as easily accessible as their dairy-based equivalents. Customers may find it more challenging to get a range of vegan coffee creamer options due to limited distribution channels and a lack of knowledge about vegan substitutes.
Market Opportunities
Increasing Disposable Income.
Inclination of Consumers Towards the Healthy Foods.
Market Scope
Report Metric
Details
Market Size by 2031
USD XX Million/Billion
Market Size in 2023
USD XX Million/Billion
Market Size in 2022
USD XX Million/Billion
Historical Data
2019-2021
Base Year
2022
Forecast Period
2023-2031
Report Coverage
Revenue Forecast, Competitive Landscape, Growth Factors, Environment & Regulatory Landscape and Trends
Segments Covered

Segmentation By Type

Oat-Based Creamer
Coconut Based Creamer
Almond-Based Creamer
Soymilk

Segmentation By Applications

Catering Industry
Coffee Shop
Household

Geographies Covered

North America
Europe
APAC
Middle East and Africa
LATAM

Companies Profiles

Danone
Laird Superfood
Califia Farms.
Nestle Coffee Mate.
So Delicious
Segmental Analysis
Segmentation By Type
Vitamins and minerals are often added to oat-based creamers. They provide coffee a creamier, somewhat sweeter, and richer taste. Oat-based creamers are gaining popularity and go well with specialty coffee beverages due to their creamy texture and ability to generate froth.
Coconut milk or coconut oil may be used to make creamers with a coconut flavor. They taste slightly like coconut and have a silky, creamy texture. Coconut-based creamers are often chosen by those who want their coffee to taste tropical due to their natural sweetness.
Almond-based creamers may be made using almond milk or almond extract. They have a mellow, somewhat nutty flavor that pairs nicely with coffee. Almond-based creamers are preferred by consumers who appreciate the health advantages of almonds and love a nutty taste.
Made from soybeans, soymilk serves as the foundation for creamers made from soy. Due to their mild taste and creamy texture, they pair nicely with coffee. Soy-based creamers are often chosen due to their high protein content and versatility in a range of applications.
Segmentation By Applications
Vegan coffee creamers are used in the catering industry, which includes lodging facilities, dining establishments, cafés, and catering services. As the demand for vegan options grows, catering companies are offering plant-based alternatives to satisfy a range of dietary preferences and expectations.
Vegan coffee creamers are widely used in coffee shops to satisfy the growing demand for plant-based options. Coffee shops often provide a choice of vegan creamers to suit the preferences of their customers who want to avoid ingesting dairy products.
The home category includes customers who purchase vegan coffee creamers for their own usage. As more individuals adopt a vegan diet or search for dairy-free alternatives, they are selecting vegan coffee creamers to enhance their coffee-drinking experience.
Regional Analysis
The Global Vegan Coffee Creamer Market is segmented by region as North America, Europe, Asia Pacific, Latin America, and Middle East and Africa.
In North America, the market for vegan coffee creamer is significant. Dairy substitutes are growing in popularity as veganism and plant-based diets gain greater recognition in the area. Particularly in the US, there is a considerable demand for vegan products, including coffee creamers. Due to increased incidence of lactose intolerance and dairy allergies, as well as growing consumer awareness of environmental and health problems, vegan coffee creamers are becoming more and more well-liked in the area.
Europe
There is a sizable market for vegan coffee creamers, and countries like the UK, Germany, and France provide opportunities for the sector to expand. In addition to a thriving coffee culture, the neighborhood is home to a substantial vegan and vegetarian population. Concerns about animal welfare, sustainability, and animal conscience are making plant-based substitutes more and more popular. Producers in Europe are introducing a wide range of creative vegan coffee creamers to fulfill shifting consumer preferences.
Asia Pacific
In this region, more people are switching to veganism and plant-based diets. In countries like Australia, Japan, and South Korea, there is a considerable rise in demand for vegan products, particularly coffee creamers. Changes in food tastes, a rise in health consciousness, and an increase in cases of lactose intolerance are some of the causes affecting the sector. Businesses may create and sell vegan coffee creamers using readily available ingredients including soy, coconut, and almond.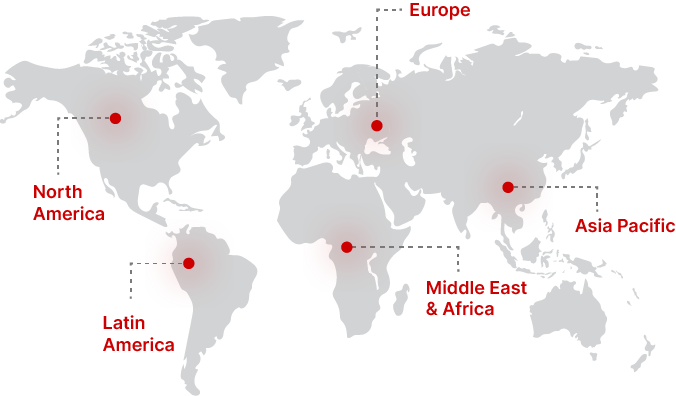 Regional Growth Insights
Download Free Sample
Key Players
Danone
Califia Farms
Nestle Coffee Mate
So Delicious
Recent Developments
As more people drink coffee at home, a selection of vegan coffee creamers have been developed by Danone's new plant-based coffee creamer brand Honest to Goodness in an effort to fulfill the rising demand for nondairy goods. More individuals drinking coffee at home is another factor boosting creamer sales.
But once the health crisis passes, workers may start to return to their jobs, and this trend could become less severe. Vegans may purchase dairy-free creamer made from plant milks such soy, coconut, flax, or almond milk. Start by scanning the creamers for common animal ingredients like lactose, whey, or casein.
Vegan Coffee Creamer Market Segmentations
Segmentation By Type
Oat-Based Creamer
Coconut Based Creamer
Almond-Based Creamer
Soymilk
Segmentation By Applications
Catering Industry
Coffee Shop
Household
Frequently Asked Questions