Market Overview
According to Reed Intelligence the Global UHT Processing of Milk Market Size will approximately grow at a CAGR of 7.3% during the forecast period.
UHT processing destroys heat-resistant bacteria in milk, ensuring its safety for consumers. Consumers concerned with saving time and energy can opt for readily available processed milk as a convenient choice for consumption.
UHT milk has undergone ultra-high temperature processing (UHT). Sterilization is achieved by rapidly heating milk to a minimum temperature of 135°C and maintaining it for a few seconds. The milk is then promptly cooled back down to room temperature. This treatment effectively kills all microorganisms that are present in the raw milk. When packaged in aseptic containers, UHT milk can remain fresh for several months without refrigeration until the package is opened. The shelf life of UHT milk is determined by physical, chemical, and enzymatic changes in the milk rather than the growth of microorganisms. These changes include browning reactions, cream separation, sediment formation, and gel formation.
Market Dynamics
UHT Processing of Milk Market Drivers
Demand For Food And Beverage Products With Extended Shelf Life
Governments of various countries are becoming increasingly concerned about the growing demand for milk among the global population. The increasing level of urbanization also raises concerns about the availability of fresh dairy milk in urban cities. As a result, the dairy industry has adopted super-high treatment and aseptic packaging to meet the growing demand for milk. The development of the UHT Milk Market is influenced by various factors, such as the increasing demand for lactose-free milk and efforts to expand distribution through different channels. This increasing demand for milk with extended shelf life leads to the increasing market share of UHT processing of the milk market.
UHT Processing of Milk Market Restraints
High Capital Investment For Uht Processing
Food and beverage processing enterprises require to invest substantially to acquire and install various equipment for UHT processing. These investments are usually high and highly impact the operational margins and profits. Many manufacturers opt for more cost-effective options instead of installing UHT processing equipment. The initial capital investment for UHT processing equipment is high due to the need for specialized equipment to treat desired products and manufacture various packages from different raw materials. All these factors discourage the growth of UHT processing in the milk market.
UHT Processing of Milk Market Opportunities
Increasing Consumption Of Milk In Various Places
Previously, milk was commonly consumed during breakfast or supper. In recent years, there has been a shift in dietary patterns that have led to widespread consumption. Currently, milk is being consumed by individuals in various settings such as schools, playgrounds, gyms, and workplaces. The rising awareness about the health benefits of milk is propelling many consumers to consume milk. In many countries, the government has provided milk to children for their growth and development. Competitors and businesspeople often carry milk with them to consume it quickly. This pattern has had a positive impact on the development of the UHT Milk Market because it can be transported safely to locations without the need for refrigeration.
Market Scope
Report Metric
Details
Market Size by 2031
USD XX Million/Billion
Market Size in 2023
USD XX Million/Billion
Market Size in 2022
USD XX Million/Billion
Historical Data
2019-2021
Base Year
2022
Forecast Period
2023-2031
Report Coverage
Revenue Forecast, Competitive Landscape, Growth Factors, Environment & Regulatory Landscape and Trends
Segments Covered

Segment By Type

Full Cream UHT Milk
Skimmed UHT Milk
Semi-skimmed UHT Milk

Segment By Application

Supermarkets and Hypermarkets
Independent Retailers
Convenience Stores
Specialist Retailers

Geographies Covered

North America
Europe
APAC
Middle East and Africa
LATAM

Companies Profiles

Lactalis International
Nestlé S.A.
Fonterra Co-operative Group Limited
Danone S.A.
Arla Foods Amba
Royal Friesland Campina N.V.
Dairy Farmers of America Inc.
Saputo Inc.
Dean Foods
Yili Group
Segmental Analysis
Segment By Type
The primary distinction among these milks lies in their fat content. Whole milk is typically standardized to contain a minimum of 3.5% fat. Full-cream UHT milk is richer and creamier than skimmed or semi-skimmed UHT milk, but it also has more calories and saturated fat.
Skimmed milk is standardized to have a maximum fat content of 0.5%. Skimmed UHT milk is fat-free because almost all the fat has been removed. Skimmed UHT milk has fewer calories and cholesterol than full cream or semi-skimmed UHT milk.
Semi-skimmed milk is standardized to have a fat content ranging from 1.5% to 1.8%. It is worth noting that semi-skimmed and skimmed milk can be referred to as "low-fat" milk. The fat content affects the milk's taste, texture, and nutritional value. Semi-skimmed UHT milk is a compromise between full cream and skimmed UHT milk, offering a balance of taste, texture, and nutrition.
Segment By Application
Supermarkets and Hypermarkets
Supermarkets and hypermarkets are expansive retail stores that provide a diverse selection of products, encompassing food, beverages, household goods, and personal care items. Typically, there is a specific section in stores dedicated to dairy products. UHT milk is easily available in this market and provides customers with competitive prices and a wide range of options.
Independent retailers are retail stores owned and operated by individuals or families on a small scale. Independent retailers often offer UHT milk as a substitute for fresh milk, particularly in regions with limited or unreliable access to refrigeration.
Convenience stores are retail outlets that are typically small in size and strategically located near residential or commercial areas. They provide a limited selection of products, primarily snacks, beverages, and other essential items. Convenience stores often carry UHT milk as a convenient choice for customers who require milk for coffee, tea, cereal, or cooking purposes.
Specialist retailers are retail stores that specialize in selling specific products or categories, such as organic food, health food, or dairy products. They may provide diverse UHT milk products, including various brands, flavors, and types. Specialty retailers have the potential to attract customers seeking high-quality, premium, or niche UHT milk products.
Regional Analysis
North America (USA and Canada)
There are various manufacturing companies in North America. Hence, e-commerce in this region is on boost. With the increase in e-commerce, the demand for safe and secure transportation is increasing. The transportation industry has been adopting various technologies to transport good-quality goods. Also, UHT-processed milk does not require a refrigerator, as it is not affected by outer temperature. The market growth is expected to be driven by factors such as a decrease in the degradation of product quality during transportation and the elimination of extra costs associated with cold storage.
Europe (Germany, the U.K., France, Russia, Italy, and the Rest of Europe)
Europe is the region of research and development. Its emphasis is on education and knowledge. So, a lot of people are conscious about their health. Milk offers numerous health benefits comparable to pasteurized and UHT milk. It contains a unique combination of nutrients, calcium, and other essential nutrients for developing strong bones and teeth. Milk is a rich source of essential nutrients and micronutrients crucial for maintaining good health. These include vitamin A, B12, phosphorus, iodine, and potassium. Hence, people with regular gym and health-conscious people are demanding more milk. This causes retailers or sellers to demand more UHT processing milk to keep milk in store for longer periods without worrying about refrigerators.
Asia-Pacific (China, Japan, South Korea, India, Southeast Asia, Rest of Asia-Pacific)
The Asia-Pacific countries are experiencing a significant rise in deaths related to non-communicable diseases (NCDs). As a result, NCDs have become the leading cause of both deaths and the overall disease burden in the region. Non-communicable diseases (NCDs) hinder progress toward achieving the Millennium Development Goals (MDGs). The most prevalent non-communicable diseases (NCDs) include cardiovascular diseases (CVD), diabetes, cancer, and chronic respiratory diseases. Hence, the government provides free milk to kids in schools and hospitals. Milk has been linked with reducing the risk of chronic conditions like obesity, high blood pressure, and cancer. This serious issue can lead to increased market growth in this region.
South America, Middle East, and Africa
UHT milk is a highly favored form of processed milk in countries due to its numerous advantages. Large dairy companies prioritize the use of high-tech technology that offers greater efficiency. The market for UHT processing equipment manufacturers in these regions is highly valued. This propels the growth of the UHT processing market in this region.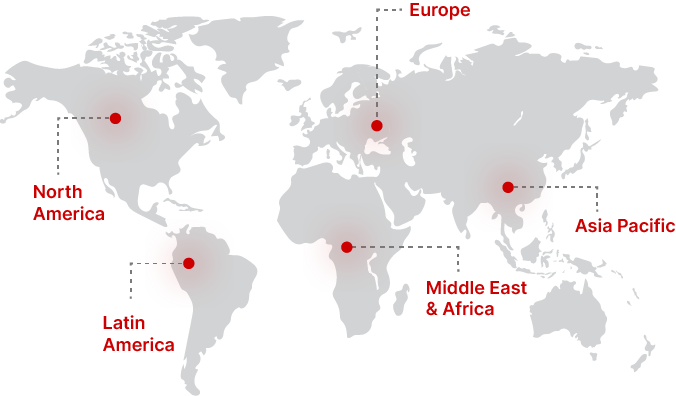 Regional Growth Insights
Download Free Sample
Key Players
Lactalis International
Nestlé S.A.
Fonterra Co-operative Group Limited
Danone S.A.
Arla Foods Amba
Royal Friesland Campina N.V.
Dairy Farmers of America Inc.
Dean Foods
Yili Group
Recent Developments
7 July 2023: Nestle has announced the launch of a partnership with The Yield Lab Latam, a specialized venture capital fund investing to help transform the food sector in Latin America. The Yield Lab Latam invests in technology-based startups operating in the agri-food industry to bring innovative technology solutions from food production to agricultural methods. It connects investors, startups, corporates, farmers, the public sector, and research communities to promote the sustainable transformation of this critical industry. Nestle has committed investment to The Yield Lab Latam from its Sustainability Fund. The Fund invests in innovative startups and organizations working in two key areas: promoting packaging solutions and recycling infrastructure that contribute to circular economies and helping the food sector transition to regenerative agriculture.
UHT Processing of Milk Market Segmentations
Segment By Type
Full Cream UHT Milk
Skimmed UHT Milk
Semi-skimmed UHT Milk
Segment By Application
Supermarkets and Hypermarkets
Independent Retailers
Convenience Stores
Specialist Retailers
Frequently Asked Questions