Market Overview
The Global Unplated Busbar Market Size is projected to grow at CAGR of approximately 3.9% during the forecast period.
Unplated Busbar is a metallic strip or bar with an aluminum or copper basis. Busbar is a great conductor of electric current and is used in switchgear, electric panel boards, and busway enclosures for power distribution. They are often used to connect both high-voltage equipment in electrical switchyards and low-voltage equipment in battery assembly. Busbar can disperse heat, sustain high temperatures, and has exceptional mechanical strength. Inside a switchboard, distribution board, substation, battery bank, or other piece of electrical equipment, the busbar moves energy. Busbars are used to transport large amounts of electricity over short distances. Their larger surface area decreases corona discharge losses.
Market Dynamics
Market Drivers
There is a growing need for a consistent, continuous supply of power in the industrial and commercial sectors.
Market Restraints
Low-quality and affordable product offerings by competitors and variations in the pricing of raw materials like copper and aluminum are a few of significant challenges that might restrict market progress.
Market Opportunity
Due to the fast development of smart and environmentally friendly cities, rising solar power capacity, and rising demand for high voltage direct current (HVDC) transmission, market participants may expect promising futures.
Market Scope
Report Metric
Details
Market Size by 2031
USD XX Million/Billion
Market Size in 2023
USD XX Million/Billion
Market Size in 2022
USD XX Million/Billion
Historical Data
2019-2021
Base Year
2022
Forecast Period
2023-2031
Report Coverage
Revenue Forecast, Competitive Landscape, Growth Factors, Environment & Regulatory Landscape and Trends
Segments Covered

Segmentation By Type

Copper Busbar
Aluminum Busbar

Segmentation By Application

Power Generation
Aerospace and Defense
Data Centers
Industrial and Manufacturing

Geographies Covered

North America
Europe
APAC
Middle East and Africa
LATAM

Companies Profiles

Oriental Copper
Pentair
Gindre
Schneider
Watteredge
Luvata
Baotai
Metal Gems
Gonda Metal
EMS
Segmental Analysis
Segmentation By Type
Due to the high price of raw materials, copper busbars are highly sought for on a global scale. Busbars are often utilized in residential, commercial, and industrial settings. Due to copper busbars' greater electrical conductivity, installers may utilize smaller busbars, which lowers system costs and improves system reliability. Additionally, fewer wiring mistakes result in lower quality costs, lower service costs, and fewer reworks being necessary. Copper bus bars are often utilized in higher current applications that need enhanced inherent corrosion resistance to endure harsh environmental conditions.
Aluminum is the sixth most ductile and second-most malleable metal in the world. It is very affine to oxygen. It is very light, dust-resistant, highly conductive, and when alloyed, exhibits tremendous strength while having a density of just 2.7g/cm. It is widely used in
the food and packaging industries as well as the pharmaceutical business since it is naturally safe, preserves food for a long time, and inhibits the growth of microorganisms.China's rapidly rising demand for this abundant base metal has led to an increase in the global aluminum industry. The majority of industries in China are controlled by the government. Many of these businesses are expanding and changing quickly. As a result, there is a greater requirement for aluminum.
Segmentation By Application
The three market divisions based on Power Rating are Low Power (below 125 A), Medium Power (125 A-800 A), and High Power (above 800 A). Size of the Busbars Market Over the predicted time, it is anticipated that the low-power busbar market will lead. Low-power busbar is highly sought-after for supplying electricity to lighting fixtures in the commercial and industrial sectors. Both technological floors and artificial ceilings may have them. Because they are often employed in distribution panels and switchboards in utilities, companies, and households, they have a wider market penetration than medium and high-powebusbarsars.
Aerospace refers to the design and manufacture of anything that can operate in space, such as aircraft, rockets, missiles, and spacecraft. Military hardware is referred to as weapons, armor, and other defensive gear.Aerospace and defense are the two main groups. The aerospace industry consists of businesses that work on prototypes, complete or put together finished airplanes and aircraft components for commercial usage. The aircraft may be flown in both automated and manual modes. Among the various parts are weapon systems, fire control systems, command and control systems, and other things.
Data centers provide contemporary business operations the hyper-scalability, sustainability, and automation they need. The forecasted time period is expected to see an increase in demand for data centers. According to USITC, 8000 physical data centers are anticipated to be operational worldwide by 2022.
The market for data centers is seeing substantial growth as a result of the adoption of cutting-edge technologies including artificial intelligence, machine learning, the internet of things (IoT), cloud computing, and edge computing. Accenture committed $3 billion in September 2020 to implementing "Cloud First." The popularity of cloud computing is predicted to accelerate much further as a result. The outlook for the data center sector is shown below.
Industrial and Manufacturing
The industrial manufacturing sector is in charge of turning raw materials into products designed for industrial use; it is because to this sector's output that mass production has been able to continue in the bulk of other sectors. It is in charge of creating a wide range of industrial goods, including hardware, paper and packaging, glass, and other fixtures, as well as industrial gear, ranging from robust commercial machines to basic domestic appliances. Despite the wide variety of goods available, they all have the same purpose: to minimize or completely remove the amount of work or human energy required to execute the task. No matter what it is used for, equipment is essential for the timely and effective production of a variety of commodities and services that are essential to every economy.
Regional Analysis
The Global Unplated Busbar Market is segmented by region as North America, Europe, Asia Pacific, Latin America, and Middle East and Africa.
Asia Pacific
The Asia Pacific market will be driven by an increased focus on energy efficiency and rising energy consumption as a consequence of this region's urbanization and industrial growth.
The Asia Pacific area has the largest market for busbar trucking as a result of major expenditures in smart cities, green development, high-rise structures, and transportation networks, particularly in Southeast Asia. Additional significant causes are increasing energy consumption, industrialisation, urbanization, and the rapid development of a country's business sectors.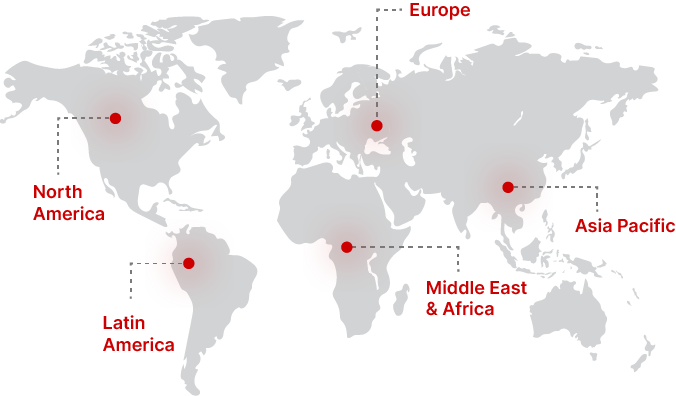 Regional Growth Insights
Download Free Sample
Key Players
Pentair
Gindre
Schneider
Watteredge
Luvata
Baotai
Metal Gems
Gonda Metal
EMS
Recent Developments
2020 February The first product to utilise the ground-breaking innovative laminated bus plate technology was ABB's NeoGearTM low-voltage switchgear. NeoGear's busbar technology in switchgear is the best option when space is at a premium because of its 25% lower footprint.
Unplated Busbar Market Segmentations
Segmentation By Type
Copper Busbar
Aluminum Busbar
Segmentation By Application
Power Generation
Aerospace and Defense
Data Centers
Industrial and Manufacturing
Frequently Asked Questions