Market Overview
According to Reed Intelligence the Vanilla and Vanillin Market Size will approximately grow at a CAGR of 4.3% during the forecast period.
Vanilla is a flavoring component often sourced from tropical orchids that climb trees and belong to the family Orchidaceae. Crushing the cured and dried vanilla bean, then extracting the flavor from the bean using alcohol, is the primary step in the preparation process. The taste is achieved by combining a dark semisolid vanilla extract concentration with alcohol and water. This creates the final product. On the other hand, vanillin is a primary component of vanilla's flavor and is an aromatic substance that can be isolated from dried vanilla beans. Vanillin is a key ingredient in vanilla flavor. Vanilla and vanillin are two ingredients frequently used in producing various goods, including cosmetics, pharmaceuticals, and food items.
Market Dynamics
Market Drivers
Growth in the Food and Beverage Industry
Vanilla and vanillin are used as sweeteners or food flavoring agents in the preparation of a variety of food and beverages, such as chocolate, shakes, muffins, ice cream, jam, jellies, candies, cookies, cake, and biscuits, to improve the flavor and aroma of these products. This and the expanding food and beverage industry are among the most important factors driving the global Vanilla and Vanillin Market growth. In addition, the increasing consumer preference for low-calorie processed food products and beverages as a result of the rising health consciousness of the general population is a factor in the Vanilla and Vanillin Market expansion.
Increasing Demand by the Dairy Industry
One of the most important causes boosting demand for vanilla and vanillin worldwide is the rising consumption of dairy products due to the numerous benefits associated with these goods. These dairy products have vital nutrients added to them, which assist in building bones and muscles, regulating the immune system, promoting weight control, and improving gut health.
Market Restraints
High Cost of Natural Vanilla
Vanilla is a widely used ingredient, but the vanilla plant grows in only a few regions of the world. The plant is extremely hard to cultivate and thrives primarily in Madagascar. Approximately 80% of the world's natural vanilla supply comes from the African island. Still, due to a number of challenges, including devasting storms, deforestation pressures, and intensive labor, it is extremely difficult to meet the high demand. Numerous of these factors have contributed to vanilla's rising price. Vanilla is the second most costly spice in the world after saffron.
Market Opportunities
Increasing Personal Care Industry
The use of vanilla and vanillin in manufacturing personal care and cosmetic products, such as shampoos, conditioners, moisturizers, lotions, face masks, face wash, cleansers, and foundations, is rising. These products include shampoos, conditioners, moisturizers, lotions, face masks, and cleansers. In addition to the rising sales of personal care and cosmetic products, a good view of the Vanilla and Vanillin Market is being created.
Market Scope
Report Metric
Details
Market Size by 2031
USD XX Million/Billion
Market Size in 2023
USD XX Million/Billion
Market Size in 2022
USD XX Million/Billion
Historical Data
2019-2021
Base Year
2022
Forecast Period
2023-2031
Report Coverage
Revenue Forecast, Competitive Landscape, Growth Factors, Environment & Regulatory Landscape and Trends
Segments Covered

Segmentation by Type

Bean
Extract
Powder

Segmentation by Application

Food & Beverage
Fragrances
Pharmaceuticals

Geographies Covered

North America
Europe
APAC
Middle East and Africa
LATAM

Companies Profiles

ADM
Advanced Biotech
Amoretti
Apple Flavor & Fragrance Group
Bake King
Burke Candy&Ingredients
Capella
Classikool
Cucina Della Nonna
Evolva
Frontier
Gym Food Nutrition Inc
Heilala Vanilla
Vanilla Queen
Segmental Analysis
Segmentation by Type
Vanilla is the fruit of an orchid plant, which develops as a long, slender, dark brown bean pod. Vanilla extract, a frequently used ingredient in baked goods and other food recipes, is produced from vanilla beans. Pure vanilla extract is made from genuine vanilla pods, whereas imitation vanilla extract is flavored with synthetic vanillin. The types of beans contain Madagascar bourbon vanilla, Mexican vanilla, Indonesian vanilla, and Tahitian vanilla.
Vanilla extract is produced by soaking vanilla beans in ethyl alcohol and water. The vanilla flavor of the extract is derived from a molecule called vanillin, found in vanilla beans. Due to its widespread application as a flavoring agent in a wide variety of Western desserts such as brownies, cupcakes, custards, and puddings, extract held the highest proportion of the Vanilla and Vanillin Market in terms of revenue. In addition, it benefits one's health in many ways, including the fact that it is an antioxidant, helps reduce cholesterol levels, and has anti-inflammatory properties.
Vanilla powder is made from vanilla beans that have been dried and processed. Some products may also contain dextrose or cornstarch to prevent the powder from clumping. When you need a dry or alcohol-free ingredient, vanilla powder is an excellent substitute for vanilla extract. Vanilla bean powder is a convenient way to add flavor, aroma, and visual allure to your recipes. It can be used instead of vanilla extract, whole vanilla beans, or vanilla bean paste and may even enhance the vanilla flavor. Vanillin is a fine powder that can be employed as a flavoring ingredient and as a scent component to create notes of vanilla that are sweet, pure, rich, and creamy.
Segmentation by Application
Due to vanillin being used to add flavor and improve the sweetness of bakery products, confectioneries, biscuits, chocolates, ice creams, and smoothies, this industry sector accounted for the biggest Vanilla and Vanillin Market share. Additionally, there is a beneficial impact being made on the market by the ever-increasing demand for processed food goods.
A fragrant component known as vanillin can be extracted from vanilla beans after they have matured. The fragrance application section of Vanillin offers a diverse selection of products that can be used in producing perfumes, flavors, and scents. Vanillin is one of the components responsible for vanilla's distinctive aroma. Its intense sweetness is used to mask odors in industry and expensive luxury perfumes, and it can be incorporated into almost any fragrance, from woody or herbaceous to "ambery" and floral. Vanilla is a flexible component that blends smoothly with a wide variety of other aromas; as a result, it is ideal for a wide variety of fragrance formulations.
Vanilla is a flavor component that comes from the pods of orchids and has qualities that make it antioxidant, antibacterial, and antimutagenic. It plays a role in the body's defense against bacteria, mold, and yeast, and it helps to reduce the speed at which cells undergo mutation. Additionally, it allows the body to suppress angiogenesis, which refers to the process of new blood vessel production. The market is positively affected by factors such as the expanding use of vanilla and vanillin in the pharmaceutical industry to add a sweet taste and viscosity to various medications and the increased demand for prescription drugs.
Regional Analysis
North America (USA and Canada)
The extensive use of these flavoring agents in the preparation of a variety of foods and beverages, such as ice cream, jam, jellies, candies, and smoothies, among other things, to enhance the flavor and scent of these items is the primary factor that is driving the vanilla and vanillin market in North America. Additionally, the rising levels of individual income and the rising living standards of individuals are further fuelling the expansion of the industry.
Europe (Germany, the U.K., France, Russia, Italy, Rest of Europe)
Europe is one of the primary vanillin-producing regions due to the increasing demand from emerging economies. On the European market, most vanilla vanillin is consumed by the food processing, cosmetics, and pharmaceutical/medical industries. The expanding organic products market results from the increasing demand for natural vanillin in the United Kingdom. The largest cosmetic industries in Germany, France, and Italy are increasing the regional demand for vanilla and vanillin.
Asia-Pacific (China, Japan, South Korea, India, Southeast Asia, Rest of Asia-Pacific)
The Asia-Pacific region is the most significant market for vanillin. One of the key factors boosting demand in the Asia Pacific vanillin market is the expansion of the food and beverage industry. In addition, the production of candles is making greater use of vanillin, which contributes to the growth of the market in the region. In addition, the substantial expenditures made by public and private organizations, both to carry out research and development (R&D) activities to increase the production yield, are another factor driving the expansion of the market in the region.
South America (Mexico, Brazil, Rest of South America)
Consumers in Latin America are increasingly interested in purchasing food products that do not include any chemicals, which is contributing to an increase in the utilization of natural vanilla beans in foods produced in this region. The market for vanilla and vanillin will see increased demand due to the region's increasing rate of industrialization.
Middle East and Africa (Saudi Arabia, UAE, Egypt, South Africa, and the Rest of MEA)
Vanilla is a coffee alternative in East Africa. Despite global price fluctuations, vanilla can be an alternative or complement for farmers' income in integrated systems. The Sava Region in Madagascar produces the most vanilla globally, with over 50,000 producers. The region produces about half of worldwide vanilla. Thus the market for Vanilla and Vanillin will increase in the African region.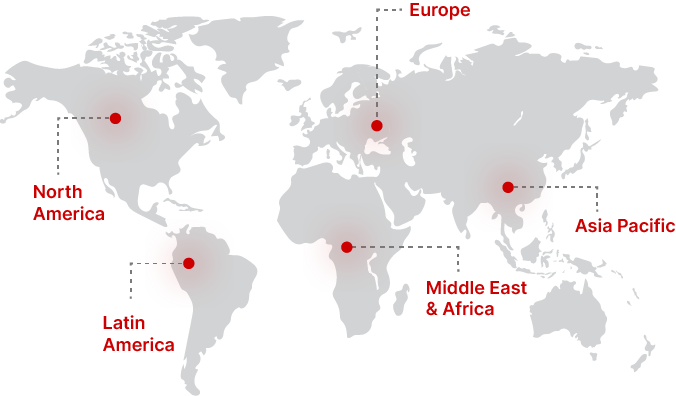 Regional Growth Insights
Download Free Sample
Key Players
ADM
Advanced Biotech
Amoretti
Apple Flavor & Fragrance Group
Bake King
Capella
Classikool
Cucina Della Nonna
Evolva
Frontier
Gym Food Nutrition Inc
Heilala Vanilla
Vanilla Queen
Recent Developments
January 2021 - Kilimanjaro Vanilla is a new sustainable vanilla extract introduced by Blue Pacific Flavours, a firm based in the United States. The company has satisfied the consumer demand for natural, clean-label, and sustainably produced products as a result of this new product introduction.
January 2020 - ADM has completed the acquisition of Yerbalatina Phytoactives, a highly regarded producer of plant-based extracts and components. Because of this acquisition, ADM's business in Brazil has grown, and the company's standing in the health and wellness market has been strengthened.
Vanilla and Vanillin Market Segmentations
Segmentation by Type
Segmentation by Application
Food & Beverage
Fragrances
Pharmaceuticals
Frequently Asked Questions