Market Overview
According to Reed Intelligence the Global Food Flavoring Agent Market Size will approximately grow at a CAGR of 4.1% during the forecast period.
Because consumers want better food and healthier eating alternatives, the market for food flavoring agents is expanding and changing. Technological developments, consumer tastes, and preferences for natural and clean-label goods will all have a big impact on this dynamic industry's future growth. With businesses concentrating on satisfying customer demand for a variety of healthy taste options, the market for food flavoring agents is anticipated to expand.
Market Dynamics
Market Drivers
Technological Advances in Flavor Delivery
The stability and release of flavors in food items have improved as a result of developments in flavor encapsulation and delivery technology. These technologies enhance the whole consumer experience via controlled release and improved taste retention.
Market Restraints
Allergenicity and Health Issues
A number of artificial flavorings have been criticized for causing allergic responses and other health issues. Consumer anxiety about this has led to a switch to natural flavoring chemicals and a rise in the need for in-depth safety evaluations.
Marketr Opportunities
Expansion of Online Retail Channels
Food flavoring agent manufacturers now have the chance to access a wider market thanks to the rising popularity of e-commerce and online grocery shopping. Customers may locate and buy a range of flavoring agents more easily and transparently thanks to online markets.
Market Scope
Report Metric
Details
Market Size by 2031
USD XX Million/Billion
Market Size in 2023
USD XX Million/Billion
Market Size in 2022
USD XX Million/Billion
Historical Data
2019-2021
Base Year
2022
Forecast Period
2023-2031
Report Coverage
Revenue Forecast, Competitive Landscape, Growth Factors, Environment & Regulatory Landscape and Trends
Segments Covered

Segmentation By Type

Sweet Modulators
Salt Modulators

Segmentation By Application

Foods
Drinks

Geographies Covered

North America
Europe
APAC
Middle East and Africa
LATAM

Companies Profiles

DSM
Kerry
Ingredion
Givaudan
Firmenich
International Flavors & Fragrances
Symrise
Sensient Technologies
The Flavor Factory
Carmi Flavor & Fragrance
Flavorchem
Senomyx
Segmental Analysis
Segmentation By Type
A class of flavoring ingredients that are used to change the sweetness of certain foods is referred to as sweet modulators. To maintain the proper degree of sweetness while minimizing the need for extra sugars, they are added to meals and beverages. In order to provide low-sugar or sugar-free meals that satisfy the increased customer demand for calorie-conscious and healthier options, sweet modulators are crucial.
Salt modulators are flavoring substances that reduce a meal's actual sodium content while simulating salt taste. They are often referred to as salt replacements or salt reducers. They support finding answers to the problems caused by excessive salt consumption and its harmful consequences on health, particularly hypertension. Food manufacturers may develop goods with less sodium without compromising flavor or taste by using salt modulators.
Segmentation By Application
Food flavoring compounds are widely used in a variety of food categories, such as baked goods, snacks, dairy products, sauces, and savory meals. Flavoring chemicals are used to enhance the taste, smell, and overall sensory appeal of food products in order to fulfill customer preferences and provide a unique and enjoyable culinary experience.
A range of flavored drinks, including soft drinks, juices, flavored water, and alcoholic beverages, are made using flavoring agents. For the beverage industry, they are essential. Beverages with unique tastes that are both enticing and attractive are attracted to by customers searching for energizing and satisfying beverage alternatives.
Regional Analysis
The Global Food Flavoring Agent Market is segmented by region as North America, Europe, Asia Pacific, Latin America, and Middle East and Africa.
North America
The continent of North America, which is made up of the United States and Canada, has a sizable market for food flavorings. increased consumer demand for processed foods and convenience items as well as increased consumer preferences for organic and clean-label products are the main market drivers. Producers have been compelled to create innovative flavoring compounds due to the region's need for distinctive and diverse flavors.
Europe
Germany, the United Kingdom, France, and Italy have a disproportionate amount of market share in the European Union for food flavoring chemicals. Consumer preferences for high-end and authentic flavors are influenced by the region's vibrant culinary culture and dedication to creating high-quality food products. In order to meet their need for clean labeling, European consumers are becoming more and more interested in natural and organic flavoring components.
Asia-Pacific
The Asia-Pacific area, which includes countries like China, Japan, India, and Australia, offers a lot of potential for growth in the market for food flavoring agents. The region's huge and diverse consumer base as well as the expanding disposable incomes have an impact on the need for a wide variety of culinary items with unique and appealing tastes. Producers employ them to cater to local and traditional dietary requirements.
Latin America
Latin America includes countries like Brazil, Mexico, and Argentina in its constantly growing market for food flavorings. The region's rich culinary heritage and widespread consumption of traditional meals are the driving forces behind the need for flavoring agents manufactured from natural ingredients including herbs, spices, and fruits. In an attempt to adapt to the shifting tastes of Latin American consumers, manufacturers are also experimenting with novel flavor combinations.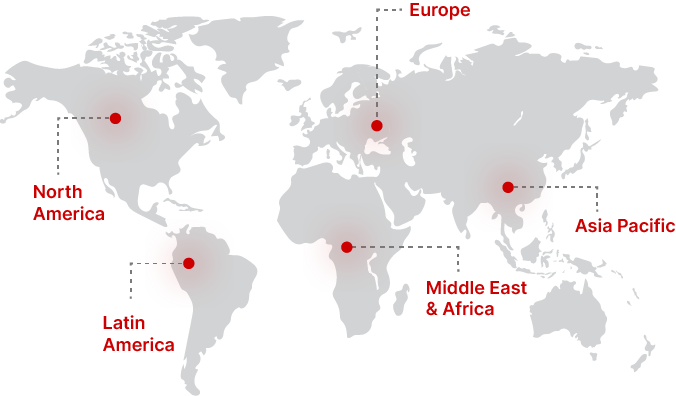 Regional Growth Insights
Download Free Sample
Key Players
DSM
Kerry
Givaudan
Firmenich
International Flavors & Fragrances
Symrise
Sensient Technologies
The Flavor Factory
Carmi Flavor & Fragrance
Flavorchem
Senomyx
Recent Developments
Thanks to recent developments in flavor profiling techniques available on the market for food flavoring chemicals, it is now feasible to reproduce natural flavors more accurately and sophisticatedly. Additionally, research and development efforts are focused on creating clean-label alternatives to artificial flavorings in order to meet consumer demand for transparent and natural food components.
Food Flavoring Agent Market Segmentations
Segmentation By Type
Sweet Modulators
Salt Modulators
Segmentation By Application
Frequently Asked Questions