Market Overview
According to Reed Intelligence the Global Waste Collecting Equipment Market Size will approximately grow at a CAGR of 3.7% during the forecast period.
The market for trash collecting equipment is being driven by a number of factors, including an increase in waste output, regulatory requirements, environmental concerns, technological advancements, and competitive market dynamics. Businesses have the chance to address the issues related to waste management by offering efficient and eco-friendly rubbish collection solutions. The need for trash-collecting equipment is expected to rise as more focus is put on efficient waste management plans and environmentally responsible rubbish disposal methods.
A variety of reasons, such as a growth in garbage production, regulatory requirements, environmental concerns, technical improvements, and competitive market dynamics, are driving the market for trash collecting equipment. Businesses have the opportunity to solve the problems associated with waste management by providing effective and environmentally responsible solutions for garbage collection. As greater emphasis is placed on effective waste management strategies and ecologically acceptable garbage disposal techniques, the need for trash-collecting equipment is anticipated to increase.
Market Dynamics
Market Drivers
Two factors that have an influence on a rise in rubbish output in many regions are rapid urbanization and population growth. To fight the increasing quantity of rubbish that urban areas produce, efficient waste management techniques are required. Garbage collection equipment is necessary to gather and transport trash from residential, commercial, and industrial areas in order to meet the demands of urban waste management.
Governments all around the world are enacting stringent rules and regulations to encourage efficient waste management techniques. These regulations impose requirements on waste producers and mandate the use of appropriate waste collecting equipment for efficient garbage disposal. The demand for waste collection equipment is rising as businesses and governments try to meet the needs.
Market Restraints
Investing in waste collecting equipment may be expensive and may significantly limit company growth. Garbage haulers, sorting systems, and compactors are some of the most costly parts of contemporary waste collection equipment. Due to the expense, small waste management companies and governments with limited resources may find it challenging to invest in cutting-edge rubbish collecting methods.
Market Opportunities
As a consequence of technical advancements, new waste collecting tools are being created. To outfit trash collection equipment with cutting-edge technology like automation, IoT integration, and artificial intelligence, businesses are investing in R&D. By improving performance across the board, including operational efficiency, trash collection accuracy, and overall performance, these technologies may broaden the market and set themselves apart.
Market Scope
Report Metric
Details
Market Size by 2031
USD XX Million/Billion
Market Size in 2023
USD XX Million/Billion
Market Size in 2022
USD XX Million/Billion
Historical Data
2019-2021
Base Year
2022
Forecast Period
2023-2031
Report Coverage
Revenue Forecast, Competitive Landscape, Growth Factors, Environment & Regulatory Landscape and Trends
Segments Covered

Segmentation By Type

Containers & Dumpsters
Skips

Segmentation By Application

Residential Waste
Commercial Waste

Geographies Covered

North America
Europe
APAC
Middle East and Africa
LATAM

Companies Profiles

Wastequip
Dover Corporation
Iron Container
Thompson Fabricating
E-Pak
Rhino Containers
Al Melideo
Cedar
Manser Welding
Environmental Metal Works
Mountain View Waste Systems
Hoover Ferguson Group, Inc
Just Skips
OEG Offshore
Powerday
Segmental Analysis
Segmentation By Type
Bins and dumpsters are often used by waste management to collect and store trash. Garbage cans, which are often smaller in size, are appropriate for usage in both household and professional settings. Contrarily, dumpsters are larger containers that are used to gather and store large amounts of waste at commercial places or construction sites. They are available in a range of sizes to accommodate various trash loads.
Skips are large, open-topped vehicles used for rubbish collection and transportation. In building and maintenance tasks, they are often used to handle the disposal of huge objects as well as demolition and construction waste. Skips come in a range of sizes to accommodate the distinct garbage disposal requirements of diverse projects.
Segmentation By Application
Garbage generated in private dwellings is referred to as residential trash. This trash is made up of recyclables, yard debris, and regular household waste. Residential garbage is often dumped in residential areas and collected using bins, dumpsters, or other trash collecting equipment. Proper waste management in residential areas ensures a clean and healthy living environment.
Commercial rubbish is the waste created by businesses like offices, restaurants, retail stores, and manufacturing plants. Packaging materials may be found there together with rubbish, discarded paper and cardboard, and sometimes hazardous waste. Bins, dumpsters, and compactors are just a few examples of the commercial trash collecting equipment that is designed to handle larger amounts of waste generated by corporate activities.
Regional Analysis
The Global Waste Collecting Equipment Market is segmented by region as North America, Europe, Asia Pacific, Latin America, and Middle East and Africa.
North America
North America is a significant market for trash-collecting equipment because of its stringent waste management regulations, focus on environmental sustainability, and effective garbage collection infrastructure. Recycling and effective rubbish disposal are given top attention by the developed waste management systems in the US and Canada. The utilization of cutting-edge trash collecting technologies by this business, such as compaction equipment, sorting systems, and automated garbage trucks, has made it stand out.
Europe
Europe is a big market for trash equipment due to its strict waste management legislation and embrace of the circular economy principles. In countries like Germany, the United Kingdom, and France, strict waste management regulations and state-of-the-art infrastructure for rubbish collection and recycling are commonplace. The European market is characterized by the use of cutting-edge sorting and recycling equipment, garbage compaction methods, and integration of smart technologies for efficient waste collection.
Asia Pacific
The market for garbage collecting equipment is expanding considerably in this region as a result of the region's rapid urbanization, increasing population, and increased awareness of environmental concerns. The countries with the highest rates of garbage production include China, Japan, and India, who are also investing in trash disposal equipment and infrastructure. The market is being driven by the development of efficient garbage collection systems and the need for them in this region.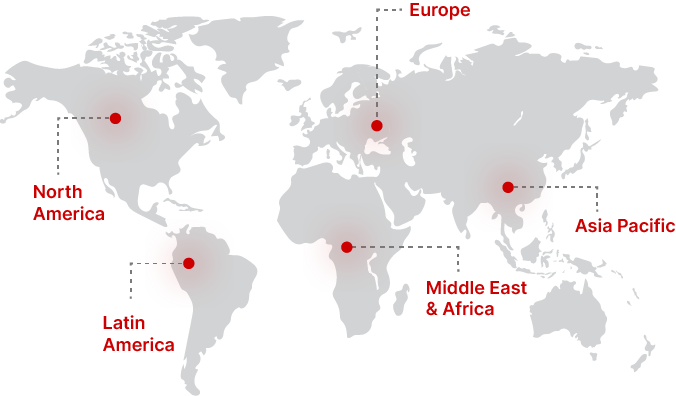 Regional Growth Insights
Download Free Sample
Key Players
Wastequip
Iron Container
Thompson Fabricating
E-Pak
Rhino Containers
Al Melideo
Cedar
Manser Welding
Environmental Metal Works
Mountain View Waste Systems
Hoover Ferguson Group, Inc
Just Skips
OEG Offshore
Powerday
Recent Developments
Innovative Approaches to Trash Management
Since the introduction of cutting-edge technology to garbage collection equipment, the sector has undergone a revolution. Internet of Things (IoT) sensors, data analytics, and real-time monitoring are all integrated into smart waste management systems to enhance trash collection routes, foresee trash creation trends, and increase operational effectiveness. Operators in the waste management industry may be able to choose better waste management techniques by using these technologies to improve operations and make data-driven choices.
Waste Collecting Equipment Market Segmentations
Segmentation By Type
Containers & Dumpsters
Skips
Segmentation By Application
Residential Waste
Commercial Waste
Frequently Asked Questions