Market Overview
The Global Limited-Service Restaurants Market size is expected to grow at a CAGR of approximately around 5% during the forecast period.
The alternatives for entering the restaurant business range from full service to limited service, and everything in between. Finding the solution that best fits your company's objectives is all that is required.
While there are certain conventional differences between limited service and full service restaurants, the lines between them have become more hazy as a result of the COVID-19 epidemic.
Diners can make reservations or just show up at full-service restaurants, and if there isn't a wait, a host will seat them right away. Limited service restaurants, on the other hand, do not take reservations, and after placing an order, customers choose their own seats.
Throughout the whole FSR dining experience, servers and bussers assist customers by taking orders, gauging their pleasure, bringing meals, restocking drinks, processing payments, and cleaning tables. Visitors at an LSR restaurant serve themselves. They often order at a front counter, carry their own food to the table, re-fill their own beverages, and tidy up after themselves.
Limited service eateries are at one extreme of the spectrum. In exchange for self service, these restaurants are able to provide clients with delectable meals at unparalleled costs and speeds.
Given that they depend on customers assisting themselves during the meal, limited service establishments may be better thought of as "self serve" restaurants. In contrast, full-service restaurants look after patrons during every stage of the dining experience.
Market Dynamics
Global Limited-Service Restaurants Market Drivers
Due to their lower operational expenses than full-service eateries (labour, food, and real estate), LSRs generate some of the best profit margins in the restaurant business. 3-5% for FSRs against 6-9% for those.
Model is effective during the COVID-19 period
Customers find LSRs more alluring during the epidemic because of the restricted staff-customer contact that are a trademark of these establishments. Limited service restaurants also place a lot of emphasis on takeout and drive-thru service, which are safer options for customers to eat.
Limited seating requirements allow LSRs to lease smaller facilities than FSRs, which results in cheaper rent expenses.
Because frozen products are more convenient and affordable than fresh ones, many limited service restaurants, such as fast food chains, can get away with spending less on food than FSRs.
Convenience draws customers
Customers can sate their desires even if they're pressed for time thanks to quicker food preparation and the absence of tableside service.
Increased revenue from off-premises sales: Because to their constrained menu selections, speedy food preparation, and takeout packing, many LSR establishments are well-suited for takeout and delivery.
If there is no table service, you won't need to pay for bussers, food runners, or servers. You can further cut your labour expenditures by utilising self-service kiosks.
Global Limited-Service Restaurants Market Restraints
Fewer chances to create a memorable experience
LSRs have fewer chances to deliver excellent customer service because they engage with guests less frequently.
Due to a lower barrier to entry, limited-serviceservice restaurants are widely available and subject to fierce competition. Even though it might be challenging for LSR restaurants to differentiate themselves and attract return customers, recurring business is essential for long-term success. According to research by the Business Harvard Review, even a 5% increase in client retention might boost earnings by 95%.
The value of LSR orders is lower than that of FSR orders. Limited service checks top out at $14, according to the National Restaurant Association, whereas casual FSR check sizes range from $8 to $50. (and even higher for upscale dining). The reason for the smaller covers is that menu items are usually less expensive in limited service restaurants (LSRs) and customers tend to eat alone or in smaller groups there than they would at full service restaurants (FSRs).
Less, if any, alcohol sales
Due to the high markups on alcohol, full-service restaurants rely heavily on their alcohol sales. Sadly, limited service restaurants have fewer alcohol sales because of stringent laws, as well as the difficulty and expense of getting a liquor licence.
Market Scope
Report Metric
Details
Market Size by 2031
USD XX Million/Billion
Market Size in 2023
USD XX Million/Billion
Market Size in 2022
USD XX Million/Billion
Historical Data
2019-2021
Base Year
2022
Forecast Period
2023-2031
Report Coverage
Revenue Forecast, Competitive Landscape, Growth Factors, Environment & Regulatory Landscape and Trends
Segments Covered

Segment By Type

Fast-Food Restaurants
Drive-in Restaurants

Segment By Application

Offline
Online

Geographies Covered

North America
Europe
APAC
Middle East and Africa
LATAM

Companies Profiles

Abby's Catering
McDonald's Corporation
Papa John's International, Inc.
Starbucks Corporation
Yum! Brands, Inc.
Segmental Analysis
Segment By Type
Fast food is a substitute for home-cooked meals that can be produced swiftly, readily available, and delivered. Although this meal does not have as much nutritional worth as other foods and dishes. Fast food is typically sold in an eatery or shop with precooked or preheated components and given to the customer in a wrapped form for takeout or drive through. These meals are rich in salt, sugar, and fat, which can lead to health issues and obesity.
A company (such as a bank or restaurant) that is intended to service customers while they stay in their vehicles.
Customers who want to pick up their purchases from vehicles or travellers on the go will benefit from this new and important experience.
Starbucks, which entered India in 2012 through a 50:50 joint venture with Tata Global Beverages, took advantage of the circumstance by establishing India's first drive-thru location on the Ambala-Chandigarh Expressway.
Carryout Restaurants.
Segment By Application
Marketing is any activity that assists a business in gaining more clients and increasing brand recognition. Because the internet has become such an important source of information for the majority of people, it can be difficult for physical marketing to contend with its online equivalent. However, there are some benefits to physical promotion as well.
A marketplace online is an e-commerce platform that links vendors and consumers. It's commonly referred to as an electronic marketplace, and all deals are handled by the website's proprietor. Companies use online platforms to connect with consumers who want to buy their goods and services. Amazon, eBay, and Craigslist are examples of internet markets.
Regional Analysis
The Global Limited-Service Restaurants Market is segmented by region as North America, Europe, Asia Pacific, Latin America, and Middle East and Africa.
North America
The region's high penetration of online food delivery services, combined with the appeal of quick-service eateries in countries such as the United States and Canada due to consumers' busy lifestyles, is driving up demand for food service disposables in the North American region. A growing number of fast service restaurants, which can be created in small spaces, is driving regional market development.
Europe
The worldwide report on Limited-Service Restaurants in Eastern Europe provides an overview of the size and form of the Consumer Foodservice market, highlighting hot subjects, rising regions, categories, and trends, as well as urgent industry problems and empty spaces. It names the top operators and brands and provides strategy analysis of key operating environment variables such as economic/lifestyle impacts, new culinary ideas, store sites, menu innovation, and format development. The total business, including both chained and independent companies, is taken into account. Forecasts show how the market is expected to evolve and what the success factors are.
Asia-Pacific
As grocery store LSRs in Japan face increased rivalry from other foodservice companies, they are extending their own offering. Lawson, for example, introduced Yaki-imo, a slow-baked sweet potato that is a popular winter snack traditionally sold through food trucks/carts, while Seven-Eleven introduced freshly baked bread beginning in June 2021, and FamilyMart refreshed its coffee line-up for its Famima Café by using more high-quality coffee beans and a new drip method.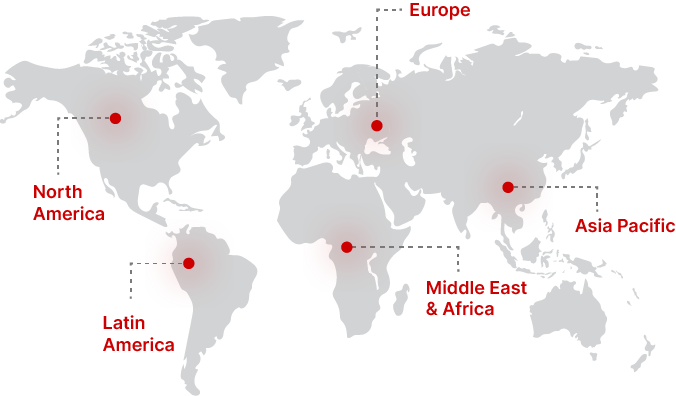 Regional Growth Insights
Download Free Sample
Key Players
McDonald's Corporation
Papa John's International, Inc.
Starbucks Corporation
Yum! Brands, Inc.
Limited-Service Restaurants Market Segmentations
Segment By Type
Fast-Food Restaurants
Drive-in Restaurants
Segment By Application
Frequently Asked Questions