Market Overview
According to Reed Intelligence the Welding Power Supply Market Size will approximately grow at a CAGR of 5% during the forecast period.
The need for welding power supply equipment is increasing across a variety of industries, including manufacturing, construction, automotive, and aerospace, which is driving the market. The construction sector has been a big driver since there was a need for trustworthy and efficient welding solutions as well as attempts to upgrade the infrastructure. The growth of the automotive industry, which has been fueled by increased vehicle production and a need for precision welding applications, has had an influence on the market.
Technology innovation has significantly altered the corporate landscape. Digital controllers, inverter-based systems, and improved power management features have all improved the efficiency, accuracy, and usefulness of welding power supply equipment. Manufacturers engage in R&D to provide innovative solutions to meet specific market needs.
Market Dynamics
Market Drivers
Due to developments in technology, welding power supply systems now operate more accurately, effectively and efficiently. Improved power management techniques, inverter-based systems, and the usage of digital controllers are a few examples.
Repair and Maintenance Activities
The demand for welding power supply equipment is driven by the continual need for repair and maintenance in industrial sectors and the automotive after market.
Market Restraints
Lack of Qualified Personnel
Welding process operators must be qualified to guarantee effective usage of the power supply equipment. The promise of welding power supply systems could not be fully exploited due to a lack of qualified workers.
The potential for noise, gases, and fumes from conventional welding processes raises environmental issues. The adoption of welding power supply systems may be impacted by stringent emissions restrictions and worker safety standards.
Market Opportunities
Weld power supply producers have a lot of room to expand as a result of the growing industrialisation and infrastructural development in emerging nations.
Automation and Robotics Integration
Accuracy, productivity, and efficiency are all improved by integrating robots and automation systems with welding power supply equipment. It is now feasible to create several power supply systems for robotic welding applications.
Market Scope
Report Metric
Details
Market Size by 2031
USD XX Million/Billion
Market Size in 2023
USD XX Million/Billion
Market Size in 2022
USD XX Million/Billion
Historical Data
2019-2021
Base Year
2022
Forecast Period
2023-2031
Report Coverage
Revenue Forecast, Competitive Landscape, Growth Factors, Environment & Regulatory Landscape and Trends
Segments Covered

Segmentation By Type

Direct Current
Alternating Current
Pulsed Current

Segmentation By Application

Construction
Automotive

Geographies Covered

North America
Europe
APAC
Middle East and Africa
LATAM

Companies Profiles

AMADA HOLDINGS
Colfax
Fronius
Illinois Tool Works
Lincoln Electric
MEAN WEL
TDK Lambda
Siemens
General Electric
XP Power
Murata Power Solutions
Artesyn
Cosel
MTM Power
Segmental Analysis
Segmentation By Type
Welding uses direct current (DC), a kind of power source that continuously distributes energy in one direction. One of the many large-scale projects and activities for which it is often utilized is the rapid and deep penetration welding required for welding pipelines.
The AC welding power supply sometimes has the ability to alter the direction of current flow. Alternating current improves process control and reduces arc blast when welding metals like aluminum and magnesium. AC power supplies are often used in the automobile, aviation, and light industrial sectors.
At a predetermined frequency, pulsed current welding power supply switch between low and high current levels. Because it enables precise control of heat input and weld bead appearance, this kind of power source is often employed in precision welding applications. Electronic, automotive, and medical equipment are all made using pulsed current.
Segmentation By Application
The use of welding power supply equipment is required for a variety of jobs, including the fabrication of structural steel, the construction of bridges, the construction of building frames, and infrastructure projects. In order to make strong connections that guarantee the structural integrity of structures and infrastructure, welding power supplies are employed in construction applications.
Welding is often used in the manufacturing of chassis, exhaust systems, body panels, and vehicle parts. Welding power systems are necessary for auto assembly lines and aftermarket repair activities. Depending on the application, the automotive industry needs both high-speed and precision welding, which necessitates a range of welding power sources.
Regional Analysis
The Global Welding Power Supply Market is segmented by region as North America, Europe, Asia Pacific, Latin America, and Middle East and Africa.
North America
Particularly in the United States, the automobile, aerospace, and construction sectors are all well-established. The primary factors influencing market growth are the presence of significant welding power supply manufacturers and technical improvements. The importance given to infrastructure building, repair, and maintenance operations, as well as the adoption of enhanced welding methods, affects the need for welding power supply equipment.
Europe
The transportation, shipbuilding, and construction industries have a significant impact on the well-established welding power supply business in Europe. The primary subjects covered in this area are environmental constraints, worker safety laws, and technological improvements. To increase output and meet environmental goals, European firms are investing in cutting-edge control systems and energy-efficient goods. Infrastructure development presents opportunities for industrial expansion, notably in Eastern Europe.
Asia Pacific
This region is seeing rapid growth in the welding power supply industry. Strong industrial sectors, infrastructure upgrades, and the automotive industries in countries like China, Japan, South Korea, and India are what are driving the need for welding power supply equipment. Growing urbanization, industrialization, and investment in infrastructure development projects have an influence on market growth. The growing use of automation and robotics in many industries has an impact on the need for specialized welding power supply systems.
Latin America
Latin America is a prospective market for electrical welding equipment. A few of the expanding industries in the region include oil & gas, the car industry, and construction. The construction of highways, bridges, and other commercial constructions, as well as other infrastructure development projects, are the main factors driving the need for welding power supply systems. Due to the region's concentration on renewable energy efforts, there are opportunities for producers of welding power supplies in the wind and solar industries.
Middle East and Africa
The Welding Power Supply Market has space to expand in the Middle East and Africa. Initiatives for infrastructure development, which also support market expansion, reenergize the building industry. An further element influencing the need for welding power supply equipment is the oil and gas sector, which entails constructing and maintaining pipelines. The expanding industrial and automotive industries in countries like South Africa and the United Arab Emirates also provide opportunities for industry players.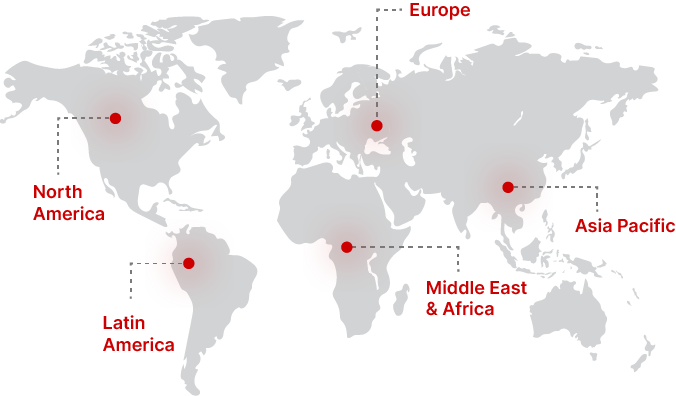 Regional Growth Insights
Download Free Sample
Key Players
AMADA HOLDINGS
Colfax
Fronius
Illinois Tool Works
MEAN WEL
TDK Lambda
Siemens
General Electric
XP Power
Murata Power Solutions
Artesyn
Cosel
MTM Power
Recent Developments
Energy-Related Innovations
A stronger emphasis on energy efficiency has led to developments like inverter-based power supplies, which enhance welding control and effectiveness.
Welding Power Supply Market Segmentations
Segmentation By Type
Direct Current
Alternating Current
Pulsed Current
Segmentation By Application
Frequently Asked Questions