Market Overview
According to Reed Intelligence the Residential Solar PV Systems Market Size will approximately grow at a CAGR of 5.1% during the forecast period.
Due to rising awareness of sustainable living and greater use of renewable energy sources, Residential Solar PV Systems Market has seen rapid expansion in recent years. Due to its favorable environmental effects, possible financial savings, and energy independence, residential solar PV systems, which allow households to produce their own power from the sun, have grown in popularity.
The decreasing cost of solar PV systems is one of the key motivating factors. The price of solar panels has decreased as a result of scientific advancements, economies of scale, and better production processes. Residential solar PV systems are now more widely accessible and fairly priced for a larger variety of households, which has increased demand.
Market Dynamics
Market Drivers
Government Policies and Financial Incentives
Governments throughout the world have implemented beneficial rules and financial incentives to promote the installation of residential solar PV systems. This category includes initiatives like net metering, feed-in tariffs, incentives, refunds, and tax benefits. People are more inclined to invest in solar PV systems because of the financial benefits and shorter payback times.
Homeowners now have the opportunity to generate their own electricity and reduce their dependency on the grid thanks to household solar PV systems. Two other advantages of energy independence are increased resilience to power interruptions and less vulnerability to variations in energy costs. Installing solar PV systems is made more appealing by the possibility of selling extra domestic electricity to the grid.
Market Restraints
Despite the fact that solar PV systems are becoming more accessible, some homes may still find it challenging to pay the installation fees in full. Financing solutions including solar loans and leasing agreements have helped to tackle this issue, however the availability and terms of financing differ by region.
Market Opportunities
Limited Rooftop Space and Shadowing
In order to install residential solar PV systems, sufficient roof space, optimum roof orientation, and the absence of significant shadowing from surrounding trees, buildings, or other obstructions are required. Homes with a little amount of roof space or those that are substantially shadowed could have problems using solar energy to its full potential.
Market Expansion in Emerging Economies
Due to their quick population growth and increased energy needs, emerging countries provide a multitude of chances for installing residential solar PV systems. Adopting clean, scattered solar energy might help these communities improve their present energy infrastructure since they often have an abundance of solar resources.
Market Scope
Report Metric
Details
Market Size by 2031
USD XX Million/Billion
Market Size in 2023
USD XX Million/Billion
Market Size in 2022
USD XX Million/Billion
Historical Data
2019-2021
Base Year
2022
Forecast Period
2023-2031
Report Coverage
Revenue Forecast, Competitive Landscape, Growth Factors, Environment & Regulatory Landscape and Trends
Segments Covered

Segmentation By Type

Organic PV
Inorganic PV

Segmentation By Application

Community
Apartment

Geographies Covered

North America
Europe
APAC
Middle East and Africa
LATAM

Companies Profiles

Jinko Solar
SMA Solar Technology
Sungrow
Trina Solar
KACO New Energy
Sharp Corporation
Flin Energy
SolarEdge Technologies
Enphase Energy
Segmental Analysis
Segmentation By Type
In organic photovoltaic (PV) systems, the active component is an organic substance, such as a polymer or small molecule. The advantages of organic PV technology are flexibility, low weight, and affordable manufacturing methods. It may be used in many different settings, including houses and flats.
Crystalline silicon is a well-known example of an inorganic material used in solar cells since it is the active component in inorganic photovoltaic systems (PV). Inorganic PV technology is often employed in residential solar PV systems because to its longer history. Due to its excellent efficiency and longevity, it is perfect for a range of applications in communal and residential settings.
Segmentation By Application
This application area includes the installation of residential solar PV systems in shared spaces. In community solar projects, a single central solar array may provide energy to several homes or buildings. It enables solar energy use in homes with tiny roofs or other difficulties. Community solar initiatives may include collaboration between the local administration, residents, and energy suppliers.
The sector for apartments has its primary focus on the installation of residential solar PV systems in apartment complexes or other multi-unit constructions. Solar PV systems may be put on apartment buildings to provide both the communal areas and the individual units with green energy. This organization has particular challenges because of things like limited roof space, joint energy use, and the need for coordinated ownership and construction processes.
Regional Analysis
The Global Residential Solar PV Systems Market is segmented by region as North America, Europe, Asia Pacific, Latin America, and Middle East and Africa.
North America
Particularly in the US, the market for household solar PV systems has grown dramatically. The region benefits from government programs like tax incentives and net metering that encourage the conversion of domestic solar energy. The market has grown as a consequence of decreasing solar panel prices and an increase in environmental awareness. The boundaries of Texas, California, and New York have been crossed by the domestic solar PV industry in North America.
Europe
Europe has been a worldwide leader in the use of solar energy ever since a number of countries began to push the use of residential solar PV systems. Germany has had a monopoly on the European market as a result of advantageous legislative constraints and high feed-in tariffs. Along with other countries, significant developments have also been achieved in the Netherlands, Spain, and Italy. Due to the European Union's commitment to renewable energy targets and the rising importance of decarbonization, the market for residential solar PV systems in the area has seen tremendous development.
Asia Pacific
The market for residential solar PV systems has expanded significantly in the Asia Pacific region as a result of countries like China, Japan, and Australia. China has become the largest market for household solar PV systems in the world as a result of government incentives and subsidies. Due to attractive feed-in tariffs and an emphasis on renewable energy sources, large residential solar PV systems are being built increasingly often in Japan. The abundance of solar resources and Australia's favorable regulatory environment may be to blame for the rise in residential solar PV installations there.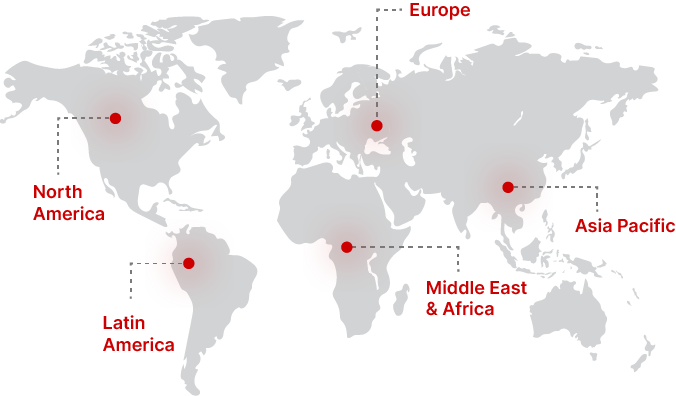 Regional Growth Insights
Download Free Sample
Key Players
Jinko Solar
SMA Solar Technology
Trina Solar
KACO New Energy
Sharp Corporation
Flin Energy
SolarEdge Technologies
Enphase Energy
Recent Developments
Recent technical advancements have made it feasible to construct energy storage devices, the smart grid, and more efficient solar PV systems. The reliability and efficiency of residential solar PV systems are improving, which appeals to home owners.
Residential Solar PV Systems Market Segmentations
Segmentation By Type
Segmentation By Application
Frequently Asked Questions