Market Overview
The Global AC Load Banks Market Size is projected to grow at CAGR of approximately 5.3% during the forecast period.
AC load banks are power system devices that mimic electrical loads. They are commonly used to evaluate the efficiency and capacity of power generation equipment such as generators, turbines, and transformers, as well as an uninterruptible power supply (UPS) and backup power systems.
AC load banks come in a variety of sizes and configurations, from portable units that can be moved to remote locations to large, stationary units that can handle hundreds of megawatts. They are frequently used in power generation, data centers, industrial manufacturing, and research and development facilities.
The need to guarantee the reliability and performance of power systems drives the market for AC load banks. AC load banks are widely used in a broad range of industries, including data centers, hospitals, oil and gas, marine, military, and aerospace. They are used for power system testing and commissioning, as well as for routine maintenance and debugging.
Market Dynamics
Market Drivers
Growth in an Underdeveloped and Developing Region
AC load banks Market is driving due to rapid urbanization, the demand for electrical appliances has grown, and UPS systems have driven up demand for the load banks required for testing. Load bank sales have increased in tandem with the amount of power generation facilities and transmission infrastructure. The load bank market has enormous potential for growth in underdeveloped and developing areas, with regions such as Latin America and Africa having considerable potential, which is driving the AC load market.
The rising energy demand is the main market driver for the global load bank market. The amount of energy used per person is also rising. For safe and dependable functioning, every piece of electrical infrastructure and grid must use a load bank. The market for load banks is helped by the expansion of industrial and manufacturing operations.
Regulatory Compliance for Load Bank Testing Necessity
AC load banks market is driving due to some applications involving backup power generation, so load bank testing is a necessity. International organizations like the National Fire Protection Agency (NFPA) and the National Electric Code (NEC) have each created regulations that are specifically related to the load bank testing of emergency generators.
It enables testing of every system part, ensuring that everything functions as intended and planned, and it can aid in locating any potential flaws under controlled circumstances. These testing facets may be expressly mentioned in product specs and delivery agreements, making load bank testing a necessary compliance step.
In developed Nations, Aging Electricity Infrastructure
The growth of railways, metros, bullet trains, IT hubs, and commercial centers, among other structures, requires the use of load bank-tested devices and equipment for a reliable and consistent electrical supply. The load pools are primarily used for testing and validation in all of the aforementioned fields. Such use of outdated power infrastructure in nations with the biggest market shares drives the load bank industry's growth rate.
Market Restraints
The Cost Associated with Load Bank Testing
The expense of testing the equipment with an AC load bank is the main market restraint for the global load bank industry. The testing of load banks needs specialized knowledge of load banks as well as skilled labor, both of which developing nations lack.
Market Opportunities
Growing Electricity Demand
The electricity demand is rising exponentially as a result of increased attention being paid to sustainability, increased digitalization, and an expanding worldwide population. According to the International Energy Agency, the world's electricity consumption increased by almost 6% in 2021, and it doesn't appear to be slowing down. This presents a market opportunity for AC load banks to grow.
In the coming period of digital technology, everything must run constantly. The data gathered by many companies and stored in large data centers may be hindered or distorted by power changes. Load bank testing is essential to ensuring the dependability of these power sources, as well as manufacturers, have the chance to grow the AC load bank market by putting more of an emphasis on innovation when creating high-quality AC load banks.
Market Scope
Report Metric
Details
Market Size by 2031
USD XX Million/Billion
Market Size in 2023
USD XX Million/Billion
Market Size in 2022
USD XX Million/Billion
Historical Data
2019-2021
Base Year
2022
Forecast Period
2023-2031
Report Coverage
Revenue Forecast, Competitive Landscape, Growth Factors, Environment & Regulatory Landscape and Trends
Segments Covered

Segment by Type

Under 100V
100-500V
Above 500V

Segment by Application

Power Supply
Military
Industrial

Geographies Covered

North America
Europe
APAC
Middle East and Africa
LATAM

Companies Profiles

DEKAL LOAD BANKS
Simplex
Shenzhen Sikes Electric
Crestchic
Aktif
Eagle Eye Power Solutions
CRESSALL RESISTORS
ASCO Power Technologies
Hillstone
Aviation Ground Equipment
Chroma
Coudoint
NH Research
Segmental Analysis
Segment by Type
The electrical weights that can be handled by these load banks are up to 100 volts. They are frequently used to evaluate portable generators and UPS systems and other small power sources.
These load cells are capable of supporting electrical loads with voltages between 100 and 500 volts. They are employed for evaluating medium-sized power sources such as industrial power systems, backup power systems, and data center power supplies.
These load banks are made to manage electrical charges that are more powerful than 500 volts. They are frequently used to evaluate large power plants, high-power generators, and other machinery.
Segment by Application
AC load banks are frequently used in power supply applications to test and verify the effectiveness of generators, UPS, backup power systems, and other power equipment.
The performance of power equipment used in military activities, such as backup power systems, communication systems, and radar systems, is tested and validated using AC load banks in military applications.
The performance of power equipment used in industrial settings, such as factories, oil refineries, and mining activities, is frequently tested and validated using AC load banks in industrial applications.
Regional Analysis
The Global AC Load Banks Market is segmented by region as North America, Europe, Asia Pacific, Latin America, and Middle East and Africa.
Asia Pacific
AC load market is driving as per the International Energy Agency's prediction by 2025, Asia will consume half of the world's energy. The biggest contributor to this change is China. Asia has been using more renewable energy sources, but many regions still rely on coal-fired power. The largest contributor to this transformation is China. It used only 10% of the energy in the globe in 2000, but by 2025, that percentage is expected to rise to 33%.
The rising quality of living is still driving an increase in electricity consumption, for example in air conditioning, even though China's population growth has now reversed. Up until the second half of the twenty-first century, it is anticipated that the population of other significant Asian countries will increase. As these countries' populations increase and their economic growth advances, there will be greater electricity demand. Although Asia has been using more renewable energy sources, many regions still rely heavily on coal-fired power, in part due to the region's enormous demand. For instance, China has significantly increased both types of energy simultaneously, due to which the AC load market is expanding in the Asian market.
EUROPE
AC load market is driving due to high electricity uses in the European region, Germany is the EU's biggest electricity consumer, with demand expected to reach 560 terawatt-hours in 2021. With a demand of roughly 504 terawatt-hours, France came in second. The EU's lowest power needs that year were in Malta and Cyprus, two Mediterranean islands.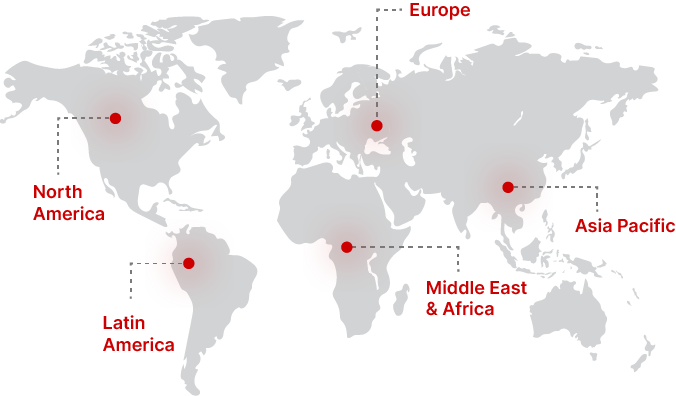 Regional Growth Insights
Download Free Sample
Key Players
Simplex
Shenzhen Sikes Electric
Crestchic
Aktif
Eagle Eye Power Solutions
CRESSALL RESISTORS
ASCO Power Technologies
Hillstone
Aviation Ground Equipment
Chroma
Coudoint
NH Research
Recent Developments
IN DEC 2022- The quick addition of transportable generators and load banks to facility power distribution systems is now possible thanks to a new range of quick-connect products from ASCO Power Technologies that are UL listed. According to the manufacturer, any size facility can overcome temporary emergency power connection difficulties with the help of its Quick-Connect Panels and Manual Transfer Switches with Integrated Quick-Connects.
AC Load Banks Market Segmentations
Segment by Type
Under 100V
100-500V
Above 500V
Segment by Application
Power Supply
Military
Industrial
Frequently Asked Questions