Market Overview
According to Reed Intelligence the Global Acoustic Air Vents Market Size will approximately grow at a CAGR of 8.5% during the forecast period.
Acoustic Air Vents serve as a viable soundproofing solution for facilitating ventilation in music rooms, studios, and band rooms while maintaining the integrity of other sound insulation measures that may have been implemented. Acoustic vents are meticulously engineered to facilitate ventilation using an aperture in the wall while incorporating a highly efficient sound-absorbing component. This integration effectively mitigates the transmission of sound through the vents while ensuring uninterrupted airflow. The vents mentioned above can attain optimal noise control levels, surpassing any other soundproofed space. Furthermore, it is significant that these acoustic panels play a crucial and indispensable role in various settings, such as studios, garage conversions, and music rooms, to name a few. These settings often require a significant level of noise control and efficient ventilation. The acoustic air vents market is experiencing growth during the forecast period due to an increase in demand for soundproof equipment in the entertainment sector and a growing need for peaceful environments through the improvement of building infrastructures in public spaces.
Market Dynamics
Market Drivers
The Demand For Better Soundproofing Equipment In The Entertainment Industry
The global entertainment industry is experiencing significant growth, primarily driven by escalating demand from the expanding global population. The current upward trajectory in various industries presents a wide array of opportunities for capitalization. The utilization of soundproofing equipment is prevalent across various sectors, including studios, sets, movie theatres, and other relevant applications. This widespread adoption is a key driver behind the rapid growth of the acoustic air vents market during the forecast period. The global entertainment industry is currently experiencing a positive trajectory, with a projected compound annual growth rate (CAGR) of 9.5% anticipated over the forecast period. Based on our analysis, the projected outcome of this expansion is anticipated to yield a market value of approximately $48.76 billion. Consequently, there will be a significant demand for acoustic air vents across various applications within this industry.
Increasing Demand For Noise-Less And Soundproof Public Places
The growing demand for soundproof technology can be attributed to the increasing preference for tranquil and noise-free environments in corporate establishments, hotels, community centres, libraries, shopping malls, and other public venues. The market's rapid growth can be attributed to the notable influence of integrating acoustic air vents into building infrastructures during the forecast period. The acoustic air vents market is experiencing significant growth alongside various industries. This growth can be attributed to the system's ability to offer comprehensive solutions, including soundproof air ventilation systems.
Market Restraints
High Cost And Complex Installation
The cost of acoustic air vents is generally higher compared to conventional air vents due to the intricacies involved in their construction and the specialized materials utilized in their fabrication. In contrast to conventional ventilation solutions, it is worth noting that alternative options may entail higher installation and maintenance expenses. This can be attributed to incorporating sound-absorbing and noise-reducing features, contributing to an augmented production cost. The installation process of an acoustic air vent may present greater challenges compared to that of a conventional air vent, especially in cases involving retrofitting or updating existing ventilation systems. Proper system installation is imperative to mitigate noise levels and optimize ventilation capabilities effectively. Inadequate placement of an object may result in compromised functionality, reduced noise suppression capabilities, or potential air leakage.
Market Opportunities
Increasing Construction Industry With Strict Government Rules And Regulations
The construction industry is experiencing rapid growth, driven by a prevailing trend observed in numerous developed and developing countries, including but not limited to China, India, the United States, Canada, and the United Kingdom. The incorporation of acoustic air vent systems is observed in various buildings' construction. The biggest contributor to this is the implementation of severe governmental legislation and regulations to reduce noise pollution, a well-documented issue known to affect human welfare negatively. Several countries, including China, India, and certain European countries, have undertaken strict pollution control measures. The legislation above has significantly impacted the construction sector, mandating strict adherence to their requirements. Several key factors are propelling the growth of the acoustic air vents market.
Market Scope
Report Metric
Details
Market Size by 2031
USD XX Million/Billion
Market Size in 2023
USD XX Million/Billion
Market Size in 2022
USD XX Million/Billion
Historical Data
2019-2021
Base Year
2022
Forecast Period
2023-2031
Report Coverage
Revenue Forecast, Competitive Landscape, Growth Factors, Environment & Regulatory Landscape and Trends
Segments Covered

Segment by Type

Acoustic Window Vents
Acoustic Wall Vents

Segment by Application

Residential
Commercial

Geographies Covered

North America
Europe
APAC
Middle East and Africa
LATAM

Companies Profiles

Greenwood
Rytons
TEK
Duco
Velfac
Brookvent
Silenceair
Renson
R.W. Simon
Caice
DGS Group
Nystrom
Ventuer
Titon
Zupon
PASSIVENT
Segmental Analysis
Segment by Type
These ventilation systems facilitate the inflow of fresh air into indoor spaces while concurrently mitigating the intrusion of external noise. The construction of these objects often involves utilizing various components and design patterns that effectively mitigate sound and contribute to reducing noise levels.
The wall-mounted vents under consideration bear resemblance to sound window vents in terms of their operational characteristics. Acoustic ventilation systems are designed to enhance the acoustic performance of a building's interior by simultaneously facilitating airflow and mitigating sound transmission.
Segment by Application
Acoustic air vents are utilized in residences such as houses, apartments, condos, and other living spaces. By allowing enough air inside and reducing outside noise, these vents contribute to maintaining a comfortable indoor climate. Acoustic air vents aid in reducing noise pollution in residential areas close to airports, busy streets, and other noisy locations.
Many commercial buildings, including offices, shops, lodging facilities, dining establishments, and public structures, use acoustic air vents. Vents in these locations make it simpler for employees and consumers to work or shop in comfort by limiting the amount of noise that can enter. In commercial settings, reducing noise can increase productivity, please customers, and improve everyone's mood.
Regional Analysis
North America (USA and Canada)
The North American market for acoustic vents is poised for substantial growth in the coming years, driven by a rising demand from companies seeking effective noise reduction solutions. Acoustic vents are often used in the construction sector to reduce the negative impacts of noise pollution caused by HVAC systems and other machinery. The application of this technique has shown a favourable influence on both workplace productivity and employee well-being. Within the transportation sector, it is pertinent to acknowledge that the implementation of acoustic vents has demonstrated a favourable impact in mitigating the detrimental effects of noise pollution originating from engines and exhaust systems. During the course of their journey, passengers experience an enhanced state of tranquilly and serenity. The use of environmentally friendly materials in the building of acoustic vents is a crucial driver of market growth in the region. Businesses are increasingly emphasising the use of recyclable, biodegradable, and low-impact products in response to a growing awareness of the need to embrace environmentally sustainable practises.
Europe (Germany, the U.K., France, Russia, Italy, Rest of Europe)
The European market for acoustic vents is projected to witness substantial growth in the coming years, driven by the increasing demand from companies seeking noise reduction solutions. The presence of additional sound vents within the construction industry can be attributed to the stringent regulations imposed by the region to mitigate noise pollution. Acoustic vents play a crucial role in facilitating compliance with building regulations and ensuring adequate airflow and ventilation for contractors. The automotive industry is currently facing the imperative of finding efficient measures to mitigate noise levels due to the increasing popularity of electric vehicles (EVs), which are generally characterized by lower noise emissions compared to vehicles powered by internal combustion engines (ICEs). Acoustic vents are employed to mitigate the noise generated by various components such as fans, compressors, and motors. The implementation of advanced technologies has led to a notable improvement in the overall driving experience, resulting in enhanced comfort and reduced noise levels. The prevailing expectation is that the utilization of sound vents will witness a rise in Europe, driven by the region's steadfast commitment to sustainability and stringent environmental regulations.
Asia-Pacific (China, Japan, South Korea, India, Southeast Asia, Rest of Asia-Pacific)
The ongoing trend of significant population migration towards urban centres in the Asia-Pacific region has garnered considerable attention. In response to the growing population, there is a concurrent development of additional residential properties. The expansion has led to an increase in the number of residential and commercial properties, consequently driving up the need for efficient air ventilation systems and other methods aimed at facilitating proper air circulation and minimizing noise pollution. The Asia-Pacific region has experienced a notable rise in noise pollution due to the accelerated growth of its major urban centres, both in terms of population and economic activities. The demand for acoustic solutions, such as acoustic air vents, is experiencing a notable upsurge. This trend can be attributed to the increasing awareness among governments and communities regarding the potential adverse effects of noise on both physical health and overall well-being. According to our analysis, it is projected that forthcoming infrastructure investments will predominantly be directed towards key economies such as China, India, Japan, South Korea, and Australia, alongside other notable countries. The demand for acoustic air vents is primarily propelled by developers and individuals seeking enhanced noise management capabilities and improved air circulation methods.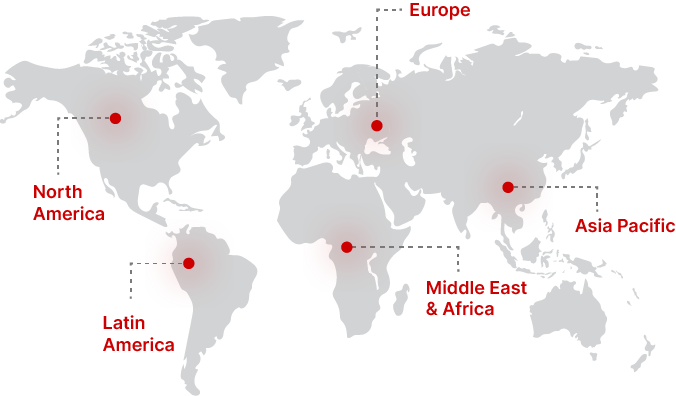 Regional Growth Insights
Download Free Sample
Key Players
Greenwood
Rytons
TEK
Duco
Velfac
Silenceair
Renson
R.W. Simon
Caice
DGS Group
Nystrom
Ventuer
Titon
Zupon
PASSIVENT
Acoustic Air Vents Market Segmentations
Segment by Type
Acoustic Window Vents
Acoustic Wall Vents
Segment by Application
Frequently Asked Questions