Market Overview
The Global Adjustable Gastric Band (AGB) Market Size is anticipated to touch at a CAGR of approximately 7.4% during the forecast period.
Gastric banding is a surgical procedure used to treat obesity. It is a specific kind of weight loss surgery. Because it causes the stomach to contract, it gives the sensation of fullness even after eating a smaller amount of food than is typical. Gastric banding is a weight loss surgery involving placing a silicone band around the top portion of the stomach to reduce the size and, consequently, the amount of food consumed. The Food and Drug Administration (FDA) has blessed it to be used as a treatment for reducing one's body fat percentage.
Your stomach can only hold so much food if it's smaller than average. Thus, you will feel fuller after eating less. This reduces hunger and food intake. This bariatric surgery allows regular food digestion without malabsorption. The gradually increasing demand in the Adjustable Gastric Banding industry as a result of improvements in purchasing power will reflect well on the global industry.
Market Dynamics
Global Adjustable Gastric Band (AGB) Market Drivers
Growing Demand For Bariatric Surgeries
One of the most important factors contributing to expanding the adjustable gastric banding industry is the rising incidence of obesity and overweight people. By bariatric surgery, patients can achieve weight loss and other health benefits, including a reduced risk of life-threatening weight-related health conditions such as stroke, heart disease, high blood pressure, and diabetes 2. In most cases, bariatric surgery is not performed until after an individual has made numerous efforts to reduce their weight through dietary and physical activity changes. Due to the above several applications of gastric band surgery, growing demand for adjustable gastric bands.
Increased Health Problem Such As Obesity
Bariatric surgery can be an effective remedy for obesity, and the health hazards connected with it is gaining more and more attention among the general public. Because of this, many people are deciding to undergo bariatric surgery procedures, such as adjustable gastric banding surgeries.
Global Adjustable Gastric Band (AGB) Market Restraints
Postoperative Challenges Associated With Bariatric Surgery
Every medical operation comes with some degree of risk. Patients who undergo bariatric surgery are concerning which several long-term dangers, some of which are as follows: Dumping syndrome, a disorder that can cause symptoms such as nausea and dizziness, vomiting, ulcers, bowel blockage, and hernias. Different bariatric procedures come with their own unique set of risks and adverse effects. These long-term challenges can reduce the growth of the adjustable gastric band market.
Global Adjustable Gastric Band (AGB) Market Opportunities
Technological Advancements
Over the past few years, the market for adjustable gastric bands has witnessed tremendous technical improvements, with new devices developed with better features and functionalities. This trend is expected to continue soon. This is one of the contributing factors that is helping to drive the huge growth of this market segment.
Market Scope
Report Metric
Details
Market Size by 2031
USD XX Million/Billion
Market Size in 2023
USD XX Million/Billion
Market Size in 2022
USD XX Million/Billion
Historical Data
2019-2021
Base Year
2022
Forecast Period
2023-2031
Report Coverage
Revenue Forecast, Competitive Landscape, Growth Factors, Environment & Regulatory Landscape and Trends
Segments Covered

Segmentation by Type

Lap-Band
Realize Band

Segmentation by Application

Hospitals and Clinics
Obesity Centre's
Ambulatory Surgery Centers

Geographies Covered

North America
Europe
APAC
Middle East and Africa
LATAM

Companies Profiles

Apollo Endosurgery
AMI - Agency for Medical Innovations
MID (Medical Innovation Developpement)
Cousin Biotech
Helioscopie
Millennium Surgical
Mediflex Surgical
GI Dynamics
TransEnterix
Allergen
Segmental Analysis
Segmentation By Type
A lap-band is a little metal device wrapped around the stomach's top portion. Its purpose is to limit the amount of food that can pass into the small intestine. The primary purpose of the lap band is to help in weight loss, which can be accomplished by limiting or increasing the amount of food consumed. It does this by applying electrical stimulation to your stomach, which causes contractions in your gastrointestinal tract. These contractions prevent food from being absorbed in your body, which gives you the feeling of being artificially full.
The Realize Band is an adjustable gastric banding system that assists patients in losing weight by lowering the total amount of food consumed they can ingest daily. Laparoscopic surgery places the Realize Band around the patient's stomach. Once in place, the band can be adjusted to the patient's preferred level of fullness by being either tightened or relaxed as necessary. In addition to assisting patients in achieving their weight loss goals, the Realize Band may also assist in treating and managing co-occurring disorders, such as hypertension and type 2 diabetes.
Segmentation By Application
The hospitals and clinics sector is projected to experience the highest growth rate. This results from an increase in the number of patients seeking this form of treatment and increased awareness regarding the effectiveness of gastric banding as a treatment for obesity and the health hazards connected with obesity.
Gastric band surgery, also known as gastric banding, is a method for surgical weight loss that involves keeping a band around the stomach, which restricts the amount of food consumed by the patient. The procedure, which assists people who are overweight in achieving significant and permanent weight loss, is also known as lap banding.It is anticipated that the obesity centers segment will grow quicker than both the hospital and clinic segments. This results from their attention to providing broad support for obese patients, including treatment for associated health concerns such as diabetes and hypertension.
Ambulatory Surgery Centers
A growth rate of the ASCs sector will be lower than that of the hospital and clinic segment. This is because there is increasing competition from traditional weight loss therapies, such as diet and exercise, which are easier to apply and cost less money.
Regional Analysis
The Global Adjustable Gastric Band (AGB) Market is segmented by region as North America, Europe, Asia Pacific, Latin America, and Middle East and Africa.
North America
North America will continue to hold a dominant position on the global stage. This is due to the growing prevalence of obesity-related illnesses and supportive government initiatives. This can be associated with some variables, including high per capita healthcare expenditures, the availability of insurance coverage for bariatric surgery, and an increasing number of people choosing surgical procedures to lose weight.
Europe
It is anticipated that the market for veterinary home diagnostics in the Europe region will expand significantly over the next few years. The sudden increase can be attributed to the rising income that individuals are spending to continue struggling with obesity and diabetes. Along with increased awareness about the numerous treatment choices available for weight control, one of the primary factors driving the geographical expansion of the gastric band industry in European countries is an increase in the number of people who are obese.
Asia-Pacific
The Asia-Pacific region is the market with the highest growth rate overall at the regional level due to the increasing levels of leisure expenditure associated with the improved healthcare infrastructure in emerging nations such as China and India. Demand is also being driven across this region by the expanding medical tourism business, benefiting from relatively inexpensive treatment options. Further expansion will be driven across the Asia Pacific area by the rising prevalence of obesity-related illnesses.
Latin America
In recent years, obesity has become a primary concern for public health in Latin American countries. When it comes to the state of the nutritional health of Latin American populations, obesity has emerged as the most significant risk. More than seven percent of children under the age of five are overweight, a substantially higher percentage than the global average of 5.6 percent for children under the age of five who are overweight. This problem is particularly prevalent in the United States.t. Thus, the adjustable gastric band surgery rate will increase in Latin America. This increase in demand for adjustable gastric band devices in Latin America.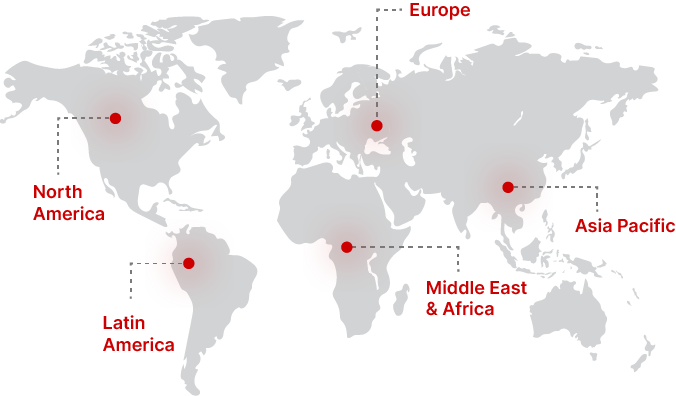 Regional Growth Insights
Download Free Sample
Key Players
Apollo Endosurgery
AMI - Agency for Medical Innovations
MID (Medical Innovation Developpement)
Cousin Biotech
Millennium Surgical
Mediflex Surgical
GI Dynamics
TransEnterix
Allergen
Recent Developments
Jun 27, 2002 - The Swedish adjustable gastric band device that is used in endoscopic surgery for morbidly obese patients has been acquired by Ethicon Endo-Surgery. Ethicon Endo-Surgery Has Acquired a Swedish Adjustable Gastric Band Device That Will Be Utilized in Surgical Procedures for Patients in Cincinnati Who Are Morbidly Obese. Obtech Medical AG is a privately held Swiss firm that markets the Swedish Adjustable Gastric Band (SAGB). Ethicon Endo-Surgery, Inc., a Johnson & Johnson corporation, has recently purchased Obtech Medical AG in order to expand its line of devices that are used in the treatment of morbid obesity.
Adjustable Gastric Band (AGB) Market Segmentations
Segmentation by Type
Segmentation by Application
Hospitals and Clinics
Obesity Centre's
Ambulatory Surgery Centers
Frequently Asked Questions