Market Overview
The Global Artificial Diamond for Jewellery Market Size is projected to grow at CAGR of approximately 6.6% during the forecast period.
Artificial diamonds, also known as lab-created diamonds, are created in highly organized laboratory environments using cutting-edge technology procedures that replicate the conditions under which diamonds naturally mature when they form in the Earth's mantle, beneath the crust. They have the same physical and natural characteristics as diamonds and are formed under comparable temperature and density conditions, but they lack the battle and uncertain moral practices that are prevalent in some diamond mines.
A lab-created diamond is just as genuine as an excavated diamond. These artificial diamonds contain actual carbon atoms that have been prepared in the unique diamond crystal assembly. They have the same visual and organic properties as natural diamonds because they are formed of the same material. In reality, lab-produced diamonds are frequently of higher quality due to the extremely controlled environment and carefully observed method.
Significant growth in the global electronics sector is generating a positive outlook for the market. Artificial diamonds are commonly used in power plant high-power switches, high-frequency field-effect transistors, and light-emitting diodes. (LEDs). In accordance with this, widespread product adoption in telecommunications is favoring market development due to its high refractive index with minimal information loss during high-level-security signal transmission. Apart from that, artificial diamonds are environmentally friendly and free of unethical mining practices, which is fueling market development. Furthermore, the widespread use of the product in a variety of industrial uses such as manufacturing machines and computer chips, mining, medical procedures, space science, and stone cutting is driving development.
Market Dynamics
Artificial Diamond for Jewellery Market Drivers
Lower Cost and more Appealing for Consumers
One of the primary drivers of the artificial diamond market is their reduced cost when compared to natural diamonds. Lab-grown diamonds can be made at a fraction of the cost of mining natural diamonds, making them an appealing option for consumers especially for women, seeking the appearance and durability of a diamond without the high price tag.
Coloured artificial diamonds are less expensive and more widely available than rare-mined diamonds. Coloured artificial diamonds can be used to create affordable jewellery designs that would not be feasible with fancy-coloured mined diamonds. Synthetic diamonds, like mined diamonds, use carat weight, cut, colour, and clarity to determine their unique worth.
Environmentally Favourable than Natural Diamonds
Artificial diamonds are also thought to be more ecologically friendly than natural diamonds because their production does not disrupt ecosystems or release pollutants into the environment, due to which market for artificial diamond is driving significantly.
Growing Use of Synthetic HPHT Diamonds
Other reason for artificial diamond market is driving due to the growing use of synthetic HPHT diamonds in cutting and enhancing tools, abrasives, and heat sinks due to their toughness, thermal conductivity, and electron mobility properties is expected to drive the development of the jewellery artificial diamond market.
Artificial Diamond for Jewellery Market Restraints
Consumer may Prefer Real than Artificial Diamond
Despite their numerous advantages, artificial diamonds encounter some market challenges. One of the most difficult challenges is changing consumer perception, as some people still favor natural diamonds for their rarity and sentimental worth. Furthermore, some nations have laws or regulations prohibiting the sale or marketing of lab-grown diamonds as "real" diamonds.
Complex Manufacturing Process
The complex manufacturing process is expected to limit the development of the artificial diamond market. The two processes used to create manufactured diamonds are high-pressure and high-temperature (HPHT) and chemical vapor deposition (CVD). To replicate the deep underground process, extremely high heat (around 2,000°C) and extremely high pressures (over 1.5 million PSI) are required. Furthermore, the procedure is difficult and expensive, due to which artificial market is facing challenges to grow there market.
Artificial Diamond for Jewellery Market Opportunities
Increased Demand from the Electronics Industry to Fuel Market Expansion
The growing demand for artificial diamonds as the most common material for visual frames in high-power CO2 lasers and gyrotron, due to its rare combination of thermal and chemical constancy, low current growth, and high optical clearness over a broad spectral range, has boosted market growth. UV light or high-energy particle sensors made of synthetic diamonds are also increasingly used in high-energy analysis services and are widely available. Synthetic diamonds have become critical heat-enabling expertise that prevents silicon and other semiconductor resources from overheating, which has increased demand for synthetic diamonds in the electronics industry and is expected to have a positive impact on market development.
Widely used of Artificial Diamonds in Variety of Industries
The application of artificial diamonds in additive manufacturing is anticipated to provide profitable opportunities for market players. Rapid global industrialization is expected to drive incremental demand. It is widely used in a variety of sectors, including aerospace, textiles, buildings, medical, and metals. It can print customized designs, such as complicated grid structures, which will boost the artificial diamond market in coming years.
The Physical Limits of Silicon for Semiconductors
Diamond is ideal for physical medical devices such as joint replacements due to its durability, low friction, and biological inertness. As a result, the use of artificial diamonds in such applications creates lucrative opportunities for market development. As electronic engineers approach the physical limits of silicon for semiconductors, an additional opportunity for market players to expand their market exists.
Market Scope
Report Metric
Details
Market Size by 2031
USD XX Million/Billion
Market Size in 2023
USD XX Million/Billion
Market Size in 2022
USD XX Million/Billion
Historical Data
2019-2021
Base Year
2022
Forecast Period
2023-2031
Report Coverage
Revenue Forecast, Competitive Landscape, Growth Factors, Environment & Regulatory Landscape and Trends
Segments Covered

Segment by Type

CVD Process
HPHT Process

Segment by Application

Rings
Necklaces
Earrings

Geographies Covered

North America
Europe
APAC
Middle East and Africa
LATAM

Companies Profiles

De Beers
New Diamond Technology
Pure Grown Diamonds
WD Lab Grown Diamonds
Zhongnan Diamonds
Zhengzhou Sino-Crystal
Diamond Foundry
Swarovski
Pandora
Huanghe Whirlwind
Segmental Analysis
Segment by Type
CVD stands for Chemical Vapour Deposition and is the common name for diamonds grown in a laboratory using a chemical vapour deposition method.
High pressure high temperature (HPHT) is commonly used to transform brown diamonds from nearly colourless to white.
Segment by Application
Artificial diamond used to create diamond rings are carefully handcrafted
Lab-grown diamond pendants & necklaces
Artificial diamond earing is crafted carefully in all sizes
Regional Analysis
The Global Artificial Diamond for Jewellery Market is segmented by region as North America, Europe, Asia Pacific, Latin America, and Middle East and Africa.
North America
North America is anticipated to have the largest market share for jewellery made with artificial diamonds. Rising industrial demand and synthetic diamond penetration in this area. Furthermore, precise machining of ceramic parts for the aerospace sector and laser radioactivity equipment are expected to contribute to the growing demand for artificial diamonds and related industrial products. America is the third biggest producers, with 13% of the market, respectively.
The United States is the world's top consumer of diamonds and related products. It accounted for roughly 51% of the global diamond market share. The nation is also a major producer of artificial industrial diamonds.
Asia Pacific
Largest producer of artificial diamonds
Due to the region's expanding jewellery sector, Asia Pacific accounted for approximately 51% of the global artificial diamond market in 2021.Asia Pacific is expected to have a significant market share. This is due to increased manufacturing activity by different end-user industries with a large market in China. Synthetic diamonds are widely used in the stone and building industries.
China is the biggest producer of lab-grown diamonds, accounting for 56% of the manufacturing market. India is second largest producers with 15% market.
Rising usage of medical devices
China, Japan, India, South Korea, Indonesia, Australia & New Zealand, Thailand, and the rest of Asia-Pacific are all assessed in the Asia-Pacific synthetic diamonds market growth study. In terms of healthcare, China is the world's second-largest business, trailing only the United States. This factor is expected to play a significant role in driving demand for synthetic diamonds, particularly for medical uses. The country's medical device market is one of the fastest-growing sectors, with big public hospitals mainly driving healthcare product procurement. While this factor contributes to the increased use of medical devices, it also drives the demand for artificial diamonds in the industry.
Europe
The Europe synthetic diamonds market is anticipated to record a CAGR of around 8.75% over the forecasted period of 2022 to 2030.
Consumer prefer real diamond
The region's market growth is decided by key variables such as the rapidly emerging construction and mining industries, as well as the development of the aerospace and automobile sectors. However, because the European region favors natural diamonds over artificial diamonds due to their limited availability and resale value, the market's development may be hampered. The main application of artificial diamonds in the construction industry in the United Kingdom is the cutting and drilling of concrete, asphalt, and various other construction materials.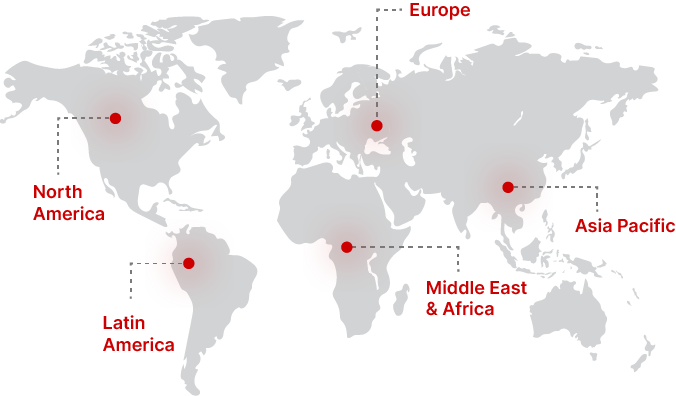 Regional Growth Insights
Download Free Sample
Key Players
De Beers
New Diamond Technology
WD Lab Grown Diamonds
Zhongnan Diamonds
Zhengzhou Sino-Crystal
Diamond Foundry
Swarovski
Pandora
Huanghe Whirlwind
Recent Developments
In 2022- Pandora, the world's largest jewelry company, revealed today that it will begin selling lab-created diamond jewelry in the United States and Canada. The introduction is a watershed moment for the world's biggest diamond market, as more consumers will now be able to purchase diamond jewelry.
Artificial Diamond for Jewellery Market Segmentations
Segment by Type
Segment by Application
Frequently Asked Questions