Market Overview
The Global Athleisure Products Market Size is projected to register a CAGR of approximately 9.2% during the forecast period 2023-2031.
Athleisure is a fashion trend that mixes sports and leisurewear styles to make clothes that are both comfortable and useful. These clothes can be worn to work out or to hang out. The word "athleisure" is a combination of the words "athletic" and "leisure," which shows that the clothes can be worn for both sports and leisure. Athleisure clothing usually includes things like yoga pants, leggings, sports bras, jackets, sweatshirts, and shoes, among other things.
In recent years, the popularity of athleisure has grown a lot thanks to its ease, versatility, and modern look. It shows that people are looking for clothes that can go from the gym or a workout session to everyday life or even a social event without looking out of place. Athleisure wear has become a popular style in the fashion industry, and many brands have created special athleisure lines to meet this rising demand.
Market Dynamics
Market Drivers
Growing Health and Fitness Consciousness
As more and more people care about their health and fitness, they are participating in sports, exercise, and relaxation activities. To go with their busy lives, they look for clothes that are comfortable and stylish. Athleisure wear meets this need by making fashionable clothes for workouts and other everyday activities. Athleisure lets people feel relaxed and confident while doing exercise routines or just going about their day. The growing focus on health and fitness has led to a big rise in the demand for athletic wear, making it a popular and growing market trend.
Market Restraints
Athleisure Products Are Price Sensitive
Even though athleisure wear is stylish and comfy, it may be more expensive than regular relaxation or activewear for some people. Customers might be less likely to buy sportswear goods often because of its cost. People may choose cheaper options or limit how much they buy. Brands need to find a good mix between making sure their athleisure wear is high-quality and cheap for a wide range of customers. People who care about prices may put more value on getting the most for their money, so brands need to think about pricing strategies to attract and keep customers while addressing their possible unwillingness to pay more.
Market Opportunities
Can Tap to Male Athleisure Market
Athleisure wear has mostly been popular with women, but there is a good chance for brands also to target males. Brands can enter the male athleisure market by making stylish and useful goods that suit men's tastes. Men are becoming more busy and health-conscious, which makes comfortable clothing that can be worn in different ways more attractive. Focusing on trendy designs, the best fit, and performance features when making athleisure wear for men can draw male customers who want comfy and stylish clothes for workouts and everyday wear. This move into the sportswear market for men gives brands a chance to reach a wider range of customers and make boost sales.
Market Scope
Report Metric
Details
Market Size by 2031
USD XX Million/Billion
Market Size in 2023
USD XX Million/Billion
Market Size in 2022
USD XX Million/Billion
Historical Data
2019-2021
Base Year
2022
Forecast Period
2023-2031
Report Coverage
Revenue Forecast, Competitive Landscape, Growth Factors, Environment & Regulatory Landscape and Trends
Segments Covered

Segment by Type

Athleisure Apparel
Skincare
Body Care

Segment by Application

Online Sales
Offline Sales

Geographies Covered

North America
Europe
APAC
Middle East and Africa
LATAM

Companies Profiles

Adidas
Sweaty Betty
Nike
Lululemon
Alala
Puma
Under Armour
Tory Sport
Girlfriend Collective
Athleta (Gap Inc.)
Uniqlo
Olivers Apparel
Unbridled Apparel
Lysse
Ultracor
Alo Yoga
Vuori
Rhone Apparel
Sweat Cosmetics
TPUMA
AJIO Company
J Crew
Saks Fifth Avenue
Breathe Salt Rooms
Clinique
Esprit Retail
Below The Belt Grooming
MadeWithGlove
New Balance
EYSOM
Segmental Analysis
Segment by Type
Athleisure clothing is clothes that are easy and useful for both working out and daily life. It has things like yoga pants, leggings, sports bras, jackets, sweatshirts, t-shirts, and shoes. Athleisure wear is made of flexible materials and is made to make it easy to move around. It's popular because it can be worn to work out or just to hang out. This lets people feel comfortable and stylish at the same time.
Enhance your skincare routine with our premium selection of skin-nourishing and rejuvenating products. Discover the secret to a bright complexion, from moisturizing cleansers to potent serums.
Indulge in our premium body care collection, which includes moisturizers, exfoliants, and calming treatments to nourish your skin.
Segment by Application
This category refers to the athleisure goods that can be purchased through various e-commerce websites and online retail outlets. Athleisure apparel is made more accessible and handy for customers since they may be shopped for and browsed from the comfort of their own homes.
This category is comprised of the athleisure items that are offered in traditional brick-and-mortar retail establishments, such as niche athleisure shops, department stores, and sports stores. Customers may physically visit these stores in order to try on various items of athleisure gear and accessories, as well as to make purchases.
Regional Analysis
North America
Athleisure wear is a big part of North American society, and people wear it for a lot of different things. Wearing sportswear to work out, run errands, or relax has become popular, which is helping the market grow all the time. Athleisure is popular because it is both comfortable and stylish, making it good for both busy and relaxing situations. Many people now choose to wear athleisure instead of traditional leisurewear in their daily lives. Since athleisure has become a mainstay in fashion, there is a strong and steady demand for athleisure goods in North America. This makes North America the biggest market for this fashion trend.
Europe
European customers are very fashion-conscious and like to look good. With its easy and stylish designs, athleisure wear is great for this group of fashion-forward people. People in Europe want to look good while also feeling comfortable, and sportswear gives them exactly that. Athleisure wear lets them look good and feel good, whether they're working out or running chores. Athleisure is very popular in Europe because it is both fashionable and useful. It appeals to fashion-forward people who want clothes that look good and are comfortable.
Asia Pacific
In Asia-Pacific, the temperature can range from humid and hot to cooler. Because of this, people in hot places like to wear athletic clothes made of light fabrics that let air through. Using these fabrics helps them stay cool and pleasant while they work out and go about their daily lives. On the other hand, in places with warmer weather, people like to wear athletic clothes that are both comfortable and warm. When making athleisure goods, brands think about these weather factors so they can meet the different needs of customers across the area. People in the Asia Pacific like and use sportswear because it can be worn in different weather situations.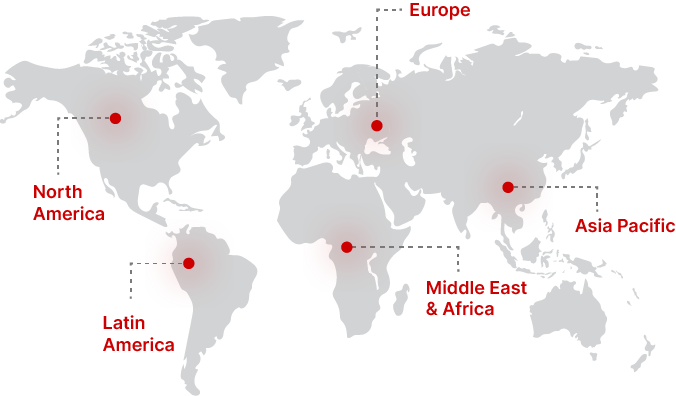 Regional Growth Insights
Download Free Sample
Key Players
Adidas
Sweaty Betty
Lululemon
Alala
Puma
Under Armour
Tory Sport
Girlfriend Collective
Athleta (Gap Inc.)
Uniqlo
Olivers Apparel
Unbridled Apparel
Lysse
Ultracor
Alo Yoga
Vuori
Rhone Apparel
Sweat Cosmetics
TPUMA
AJIO Company
J Crew
Saks Fifth Avenue
Breathe Salt Rooms
Clinique
Esprit Retail
Below The Belt Grooming
MadeWithGlove
New Balance
EYSOM
Recent Developments
03 Aug 2021 - Activewear brand Sweaty Betty, which started in London, has been bought by US company Wolverine Worldwide for about £300 million. Tamara and Simon Hill-Norton started Sweaty Betty in Notting Hill, London, 1998. The company is known for its figure-hugging leggings. The brand's reach has grown with stores in the UK and Asia and shops in well-known stores like Selfridges and Nordstrom. Wolverine Worldwide's purchase is seen as a smart move to make the company a leader in the growing area of women's activewear. The CEO of Sweaty Betty, Julia Straus, will still be in charge of the business now that Wolverine owns it.
Athleisure Products Market Segmentations
Segment by Type
Athleisure Apparel
Skincare
Body Care
Segment by Application
Online Sales
Offline Sales
Frequently Asked Questions