Market Overview
The market for automated activation devices is anticipated to expand at a CAGR of approximately 7% from 2021 to 2028.
Automatic activation devices are security devices used in skydiving and other airborne activities. They are intended to release a parachute autonomously if the skydiver cannot do so themselves. They have sensors that measure the skydiver's height and speed and the length of time the skydiver is in freefall. If the Automatic activation device decides that the skydiver is at risk of striking the earth without a deployed parachute, the parachute will be released automatically. In the skydiving business, Automatic activation devices (AADs) are regarded as an essential safety feature, and many nations require their use for certain kinds of jumps.
AADs are one of the most important pieces of safety tools used in adventure activities today. These tiny gadgets contain an electric charge as well as a cutting blade. When the diver is unable to open the parachute directly, this aids in its automatic release. The AAD gadget detects height and deploys the parachute when the divers are freefalling from a dangerous altitude. The operating concept is based on air pressure, which defines the rate of descent at any given moment.
Furthermore, technological developments have resulted in the creation of more complex AADs with features such as adjustable activation altitudes, user-friendly interfaces, and wireless communication. This has propelled the development of the market for automated activation devices.
The increasing popularity of skydiving and other aerial sports, rising demand for safety equipment in the sports industry, and stringent government regulations mandating the use of AADs in certain types of jumps are all factors driving the growth of the market.
Market Dynamics
Market Drivers
Skydiving and other types of aerial sports driving the market
Automatic Activation Devices Market Demand is driving due to Skydiving and other aerial activities becoming increasingly common. Skydiving and other types of aerial sports are anticipated to increase in popularity, driving demand for AADs as more people engage in these activities. Also, as more people become conscious of the possible risks of flying and other airborne activities, they are more likely to seek out safety measures like AADs.
Safety rule driving AADs market demand
The market is driving due to the Strict safety rules many nations have taken rigorous safety rules in place for skydiving and other aerial sports that necessitate the use of AADs. This is anticipated to boost demand for the market in these regions.
Advanced technology is driving market growth
Advanced technology boosting the market such as Sensors, microprocessors, and other components are anticipated to enhance the accuracy and reliability of Automatic activation devices, making them more attractive to customers.
Market Restraints
High cost and small market
The main market limitation for Automatic activation devices is their high cost. This limits their adoption by skydiving schools and private jumpers, and its market is primarily dependent on skydiving, which has a limited market in comparison to other sectors. Furthermore, the installation of Automatic activation devices is expensive, particularly for large areas, and they require routine maintenance and testing to ensure that they are working correctly., which makes it challenging for users and manufacturers to obtain profit and keep costs low, and which market restraints market.
Unnecessary disturbance may take place
Automatic activation devices are for safety, but like any electronic device, they can malfunction or fail, which could compromise the safety of the building or its residents. Also, false alarms can be caused by environmental factors such as smoke from food, steam, and other factors that create an unnecessary disturbance, which is limiting the growth of Automatic activation devices.
Market Opportunity
Adopting cutting-edge infrastructures and technologies
Automatic Activation Devices Market Opportunity is the expansion of business places such as shopping centers, retail areas, and offices is anticipated to drive the market forward. Most business spaces are adopting cutting-edge infrastructures and technologies to improve general aesthetics while also ensuring optimum security and ease, due to which ADD.
Automatic doors are frequently seen
The potential for profit in the market for automatic activation devices is Automatic doors are frequently seen in places with a significant volume of foot traffic, such as commercial buildings, restaurants, and government offices. Because they can be opened without the need for hands, these doors make life easier for everyone, including people pushing a cart or carrying baggage in both hands. Additionally, beneficial to the environment and the bottom line, automatic doors reduce the amount of money spent each year on heating and cooling. The automated opening and closing of doors will improve the market for AAD products in the future since this will reduce the amount of lost cool air and prevent outside air and dust from entering the building.
Market Scope
Report Metric
Details
Market Size by 2031
USD XX Million/Billion
Market Size in 2023
USD XX Million/Billion
Market Size in 2022
USD XX Million/Billion
Historical Data
2019-2021
Base Year
2022
Forecast Period
2023-2031
Report Coverage
Revenue Forecast, Competitive Landscape, Growth Factors, Environment & Regulatory Landscape and Trends
Segments Covered

Segment by Type

One-pin
Two-pin

Segment by Application

Military
Commercial

Geographies Covered

North America
Europe
APAC
Middle East and Africa
LATAM

Companies Profiles

Cypres
MarS
FXC
Vigil
Segmental Analysis
Segment by Type
One-pin AADs only one pin to keep the backup parachute safely contained within the container. The automatic activation device (AAD) pulls the pin out when the primary parachute fails to open at the specified height, and then it deploys the reserve parachute automatically.
Two-pin AADs were used to hold the backup parachute, giving it an extra level of safety. If the main parachute doesn't work, the AAD unlocks both pins to let the backup parachute open on its own.
Segment by Application
Military AAD is utilized by soldiers during parachute operations. They are built to survive tough circumstances and enable dependable and specific backup parachute deployment in emergency scenarios.
Commercial AADs are prevalent among individuals who participate in adventure sports such as skydiving. The design of these products is usually geared towards achieving a lightweight and compact form factor without compromising on dependable safety functionalities.
Regional Analysis
The Global Automatic Activation Devices Market is segmented by region as North America, Europe, Asia Pacific, Latin America, and Middle East and Africa.
Asia Pacific
The global Automatic activation devices market analysis is primarily driven by their implementation in new buildings, as well as renovations and replacements of old structures. Product innovations launched by major players fuel development in mature marketplaces such as the Asia-Pacific region. Rapidly developing infrastructure and building output fuel market expansion in emerging countries.
The market for automatic triggering devices in Asian Pacific is the quickest expansion. The area, which includes the world's most developing nations, including China and India, is anticipated to attract significant investor interest. Strong economic development, rising building activity, and rising disposable income are the primary drivers of market expansion in the region. India, China, Australia, South Korea, and Japan are the primary drivers of APAC development.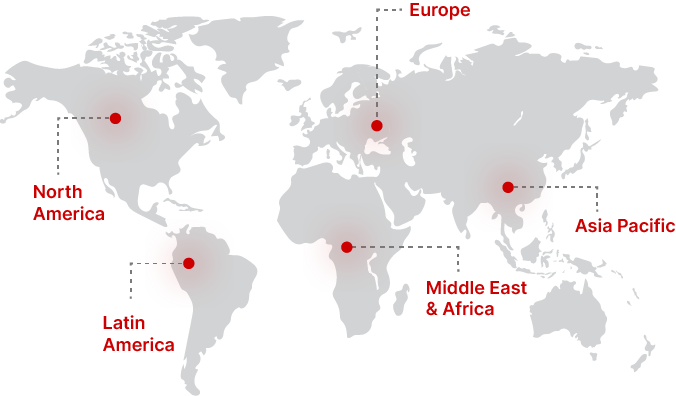 Regional Growth Insights
Download Free Sample
Key Players
Cypres
MarS
FXC
Vigil
Automatic Activation Devices Market Segmentations
Segment by Type
Segment by Application
Frequently Asked Questions