Market Overview
The Automotive Valve Stem Seal Market is growing at a CAGR of 4.8% during the forecast period 2022-2028.
Valve Stem Seals are made so that a small amount of oil can flow through the spaces between them (oil metering) to grease the part of an engine where the valve stem meets the valve guide. If too much oil gets past the edge of the seal, it increases oil use and pollution, and coke builds up on the valve. This could cause the engine to lose power or even stop working. If too little oil gets through the edge of the seal, the valve doesn't get enough lubrication and will scuff, which will cause it to stop. The best measurement rate is somewhere in the middle of these two.
All valve stem seals are made using the most up-to-date Computer Aided Engineering (CAE) methods and simulation tools, including analyzing and predicting installation forces. One important part of a car's engine is the valve stem seal, which helps keep the engine from getting too hot. Most of the other seals and gaskets in an engine are bigger than these valves stem covers.
Market Dynamics
Market Drivers
Growth in the Auto Industry's Sales Volume
Rapid population growth, urbanization, improvements to infrastructure, and industrial growth are the main things that make commercial automobile sales grow. Especially in developing countries, the industrial sector is growing, which means more building, mining, and tourism. Since more people are commuting to work because there are more jobs, there is a strong demand for public transportation or personal cars leading to the growth of the Automobile valve stem seals market.
Market Restraints
Excessive Leakage Issues Owed to Wearing Out of the Valve Stem Seals
There are various reasons for valve stem seals to leak, such as not all iron casts being made with the best quality. There can be various flaws, like blisters, loose tissues, or slag, on the valve body and cap body that can cause the valve to fail. Rapid temperature changes can cause some materials used in valves to break. Poor welding can cause flaws like slag addition, not joining, stress cracks, etc., and they can even break if they hit something heavy. These reasons restrain customers from thinking twice before purchasing it.
Market Opportunities
Severe Changes in Technology
More and more people are buying self-driving cars, and this technology is sure to be a big part of the future of cars. Automakers are looking for ways to make cars better and easier to use. Many safety features are now standard in all new cars. They make building and using vehicles easier, like electric cars and cars that drive themselves. Big data and analytics also help keep people and cars safe on the roads and make them safer. So, more technological changes could make more people want to buy cars, which would help the Automotive Valve Stem Seal Market growth.
Market Scope
Report Metric
Details
Market Size by 2031
USD XX Million/Billion
Market Size in 2023
USD XX Million/Billion
Market Size in 2022
USD XX Million/Billion
Historical Data
2019-2021
Base Year
2022
Forecast Period
2023-2031
Report Coverage
Revenue Forecast, Competitive Landscape, Growth Factors, Environment & Regulatory Landscape and Trends
Segments Covered

Segment By Type

Non-Integrated Seal
Integrated Seal

Segment By Application

Gasoline Engine
Diesel Engine

Geographies Covered

North America
Europe
APAC
Middle East and Africa
LATAM

Companies Profiles

Nok-Freudenberg
Federal-Mogul
Skf
Dana
Zhong Ding
Elringklinger
Qingdao Tks
Keeper
Shangyu
Segmental Analysis
Segment By Type
These seals only fulfill the function of oil metering rate. The design with the L-shaped metal stamping is used for larger differences between the valve stem and guide diameters.
These seals incorporate a spring seat to prevent wear by the valve stem spring on the cylinder head.
Segment By Application
Most vehicles people drive daily are powered by gasoline, making them the most popular engine form. It generates heat by a process known as internal combustion, which requires first combining air and gasoline inside the cylinder chambers of the device and then setting fire to the mixture to get it to burn.
Diesel engines are particularly popular in heavy-duty applications, such as trucks and buses, offering better torque and fuel efficiency than gasoline engines. Diesel engines are also commonly used in passenger cars in many parts of the world, where they are preferred for their fuel economy. As the demand for vehicles increases, the demand for diesel engines is continually augmenting as they offer several advantages over gasoline engines, including better fuel economy, lower emissions, and greater power output.
Regional Analysis
North America (USA and Canada)
The North American automobile sector has the second-largest market share due to the ongoing development of cutting-edge safety technology for both light commercial vehicles and heavy commercial vehicles. These technologies are designed to protect drivers from being involved in accidents. In addition, the automotive industry in the United States held the biggest market share, while the automotive industry in Canada was the market growing at the quickest rate in the North American area. This resulted in an increased market share of the Automobile Valve stem seals market.
Europe (Germany, the U.K., France, Russia, Italy, and the Rest of Europe)
Auto manufacturing is complicated and very competitive, and carmakers are always coming up with new ways to improve their cars' performance, safety, and efficiency and safety, and efficiency of their cars. In recent years, electric and hybrid cars have become more popular in Europe as carmakers try to cut emissions and meet the rising demand for more environmentally friendly ways to get around. This growing demand for advanced features in the automobile industry is boosting the valve stem seals market.
Asia-Pacific (China, Japan, South Korea, India, Southeast Asia, Rest of Asia-Pacific)
The Asia-Pacific Automotive Industry is one of the fastest-growing industries. Increasing government rules about making cars safer have greatly impacted the market for cars in the Asia-Pacific region. Also, the China Automotive Industry had the biggest share of the market. The reason behind the growth of the Indian automobile sector is due to the growing incomes of middle-class people, which are going up, and there are many young people in India, so there will be a lot of demand. On the other hand, in Japan, where big companies like Toyota, Honda, and Nissan are present, the car industry is a key part of the economy and helps the market grow. Since this is the case, Asia-Pacific is expected to have the best growth rate from 2022 to 2030.
South America, Middle East, and Africa
These regions are experiencing a rise in disposable income and technical advancement, contributing to new markets in these regions. Nevertheless, it is anticipated that the region will have a slower growth rate when compared to other regions.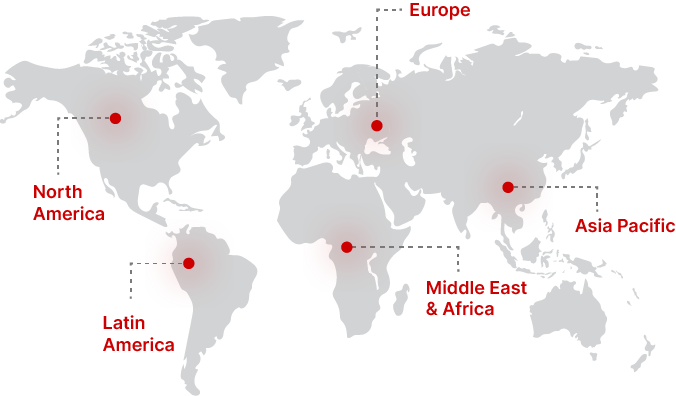 Regional Growth Insights
Download Free Sample
Key Players
Nok-Freudenberg
Federal-Mogul
Skf
Dana
Zhong Ding
Qingdao Tks
Keeper
Shangyu
Recent Developments
Nov 2021: SKF has improved the seal performance and extended its service life by launching a new cassette MUD11 seal design, which helps prevent failure in agricultural and construction machinery. The company's new design features extend the seal's service life, reducing friction and dirt ingress. In addition, the MUD11 seal is now available as a stock product, making maintenance and replacement more efficient. The improvements will help end users increase productivity while reducing maintenance and operating cost.
Automotive Valve Stem Seal Market Segmentations
Segment By Type
Non-Integrated Seal
Integrated Seal
Segment By Application
Gasoline Engine
Diesel Engine
Frequently Asked Questions