Market Overview
According to Reed Intelligence the Global Bain Maries Market Size will approximately grow at a CAGR of 3.7% during the forecast period.
A Bain Marie is a kitchen equipment used for mild, indirect heating of food products. It can also be known as a water bath or double boiler. It has a bigger container with hot water inside of which are placed smaller containers containing the food that has to be heated. To avoid contact with the heat source and lower the possibility of overheating or burning the food, the hot water in the outer container creates a moderate and even heat source surrounding the smaller containers.
A small, portable appliance that can be used in smaller kitchens that are made to sit on a countertop. These are more durable fixtures used in commercial kitchens or buffet stations installed into a counter or service line. Warm various dishes at a big, multi-compartment variant are frequently used in buffet settings or catering events. Because of their adaptability, Bain maries can maintain a constant temperature for a long time for dishes, including sauces, soups, gravies, custards, and delicate desserts. They are useful in crowded kitchens because they keep cooked items of a high standard until they are served to guests.
Sauces, gravies, and other hot food items are kept warm for serving in restaurants of many types, including fine dining venues, cafes, and fast-food restaurants. Bain Maries Market are used at venues that hold events, banquets, and receptions to keep a lot of food warm and accessible for guests. Bain Maries are used in prisons and jails to serve hot meals to the prisoners.
Market Dynamics
Market Driver
The number of restaurants, hotels, cafes, catering services, and other foodservice businesses increases as the food industry develops. Bain Maries are an essential investment because they are necessary equipment in these establishments for keeping and serving hot meal items. The demand for Bain Maries has risen as consumers preferences for buffet-style dining and self-service options have grown. Bain Maries are used by buffet restaurants, banquet halls, and catering services to keep food warm for a long period of time during service. Restaurants, hotels, and other restaurants are in more demand as of the expanding tourism and hospitality industries. These places need Bain Maries to effectively handle heavy customer loads and ensure efficient meal delivery.
Growth In Catering Management
In catering events, such as weddings, corporate events, parties, and conferences, for expansion of the catering management industry. By keeping the prepared food warm and ready to serve during the event, Bain marries are important for these kinds of events. Many parties select buffet-style catering because it gives customers a range of food alternatives. Bain Maries are important for buffet setups because they allow for the simultaneous presentation of many hot meals while maintaining the correct serving temperature. When catering events, Bain maries help to preserve food safety. They help prevent foodborne infections by providing a controlled and even heating environment, which may occur when food isn't kept at the proper temperature.
Market Restraints
High Maintenance And Operating Costs
High maintenance and operational charges can greatly impact a company's expenses. These added expenses can discourage small or cheap food service enterprises from purchasing Bain maries. The margins in the food service industry are already weak; maintenance and operating costs can lower them. This can make it difficult for companies to support their purchase of Bain maries, especially when they don't get a quick return on their investment. Due to worries about ongoing costs, smaller or less financially stable food service firms may put off or postpone buying Bain Maries. They may use cheaper heating and holding options, like chafing dishes or electric food warmers.
Market Scope
Report Metric
Details
Market Size by 2031
USD XX Million/Billion
Market Size in 2023
USD XX Million/Billion
Market Size in 2022
USD XX Million/Billion
Historical Data
2019-2021
Base Year
2022
Forecast Period
2023-2031
Report Coverage
Revenue Forecast, Competitive Landscape, Growth Factors, Environment & Regulatory Landscape and Trends
Segments Covered

Segment by Type

Wet Heat Bain Maries
Dry Heat Bain Maries

Segment by Application

Family Use
Quick Services Restaurants
Canteen

Geographies Covered

North America
Europe
APAC
Middle East and Africa
LATAM

Companies Profiles

Electrolux
ITW
Middleby
Ali Group
Roller Grill
Victor
Alto-shaam
Hatco
Parry
Buffalo
Scholl Gastro
Festive
Sammic
Inomak
HIKITCH
Roband
Hayman Industries
Birko
Segmental Analysis
Segment by Type
Wet Heat Bain Maries are a type of Bain Maries that use water as a medium for transferring heat to keep meals warm. The food containers or pans are put into the bigger container filled with hot water in a kind of Bain Marie. The smaller containers are surrounded by hot water, which distributes even heat to regulate the food's temperature. The precise temperature control provided by the water bath design prevents meals from being either hot or too cold too quickly. Wet Heat Bain Maries are perfect for holding delicate items that need to maintain a particular temperature. Different food containers can fit in wet heat Bain maries. Wet Heat Bain Maries are useful for buffet settings, catering events, and other situations where food should be kept warm for an extended time because they are made to keep food items over an extended period.
Dry Heat Bain Maries are Bain Maries meant to keep food items at a suitable temperature without the use of water. Dry Heat Bain Maries use dry heat as their main heating mechanism compared to regular Bain Maries, which warm and heat meals in a water bath. An insulated cabinet or warming tray with electric heating components or infrared heaters is the usual layout of a dry heat Bain Marie. The air inside the cabinet is heated uniformly by dry heat generated by the heating components. The food is placed inside the warming compartment in food containers or pans, and the dry heat surrounds and regulates the temperature of the meal.
Segment by Application
Bain Maries are kitchen appliances with several uses. There are useful methods to use Bain maries at home, but they are associated with commercial food service settings. A Bain Marie can keep foods like sauces, gravies, vegetables, and side dishes warm while they wait to be served during family gatherings, parties, etc. This ensures that the food is kept at a safe temperature for serving. For melting chocolate and butter without running the risk of scorching, Bain maries provide a mild and controlled heat source. Melted chocolate can be used to make handmade delicacies like chocolate ganache or to coat fruits for baking. Bain Maries are perfect for producing delicate sauces like hollandaise and bearnaise because they allow for good temperature control. Smooth and tasty sauces are produced due to the gentle heat, which prevents overcooking.
Quick Services Restaurants
In Quick Service Restaurants (QSRs), Bain maries support their fast-paced operations and the effective and secure serving of hot food products. In Bain Maries, Quick Service Restaurants prepare and store precooked food items like chicken, burgers, or veggie toppings. Until they are put together into customer orders, the goods are kept at a safe serving temperature in these hot holding units. Warming tortillas, buns, and other bread products in Bain maries improves their texture and increases customer appeal. Bain Maries Market are sometimes used in buffet-style arrangements at Quick Service Restaurants, particularly for breakfast or lunch. To meet a range of consumer tastes, they can provide several popular things at once.
Canteens, which are dining areas frequently seen in schools, colleges, offices, and other institutions, have several uses for Bain marries. To ensure effective food service and preserve food quality, canteens use this flexible equipment for various tasks. Operators of canteens may set up buffet-style services employing Bain marries in larger canteens or for special events. Students or staff can choose from various hot food substitutes using multiple Bain Maries with various compartments. Food is displayed in an ordered and appealing way with Bain maries. Customers are drawn in and inspired to make meal decisions by the Bain Maries' excellent visibility of the food items inside.
Regional Analysis
North America
The North American Food industry is growing at a faster rate. This is due to the demand of various products and higher paying capacity of the population. The high investments in the infrastructure of restaurants and hotels are growing due to changing lifestyle and food habits of the population in U.S. The growing Food industry and increased preference for packaged food is expected to drive the demand of the Bain Marie in the region of North America.
Europe
The restaurants and food industry in Europe is a very large and diverse sector that encompasses various aspects of food preparation and service for out-of-home consumption. The industry includes full-service restaurants, quick service restaurants, cafes, bars, takeaway, food delivery, contract catering, cafeterias, and other food vendors. The restaurants and food industry in Europe is influenced by various factors, such as consumer preferences, economic conditions, social trends, technological developments, and regulatory frameworks. These growth of the food industry and growing number of restaurants is expected to drive the market of Bain Marie in Europe.
Asia Pacific
The increasing demand for convenience, quality, and variety of food drives the growth of restaurants and hotels in Asia pacific. The population of Asia pacific is increasing and thus there is increase in the food industry due to increased demand of food. The packaged or frozen food market is also growing as the customers are preferring ready to eat products. As the Bain Marie is used to keep the food products warm. They are widely used in the restaurants, houses etc. These factors are expected to drive the demand for Bain Marie in the region.
South America
The number of restaurants in the region is increasing as there is increase in the investment in the infrastructure. The market is relatively weaker than other regions but the increasing awareness of various dishes and increasing income levees to pay for that is expected to drive the demand for the Bain Marie in the region.
Middle East and Africa
As the region of Africa is a developing region and is not fully developed in regards of the food and restraints industry. The infrastructure for restaurants can increase due to increased investment in the projects. This increase is expected to lead to increase in the demand for the Bain Marie in the region.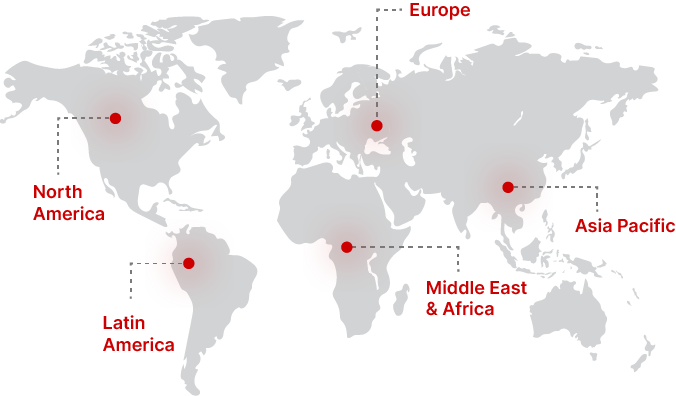 Regional Growth Insights
Download Free Sample
Key Players
Electrolux
ITW
Middleby
Ali Group
Roller Grill
Victor
Alto-shaam
Hatco
Parry
Buffalo
Scholl Gastro
Festive
Inomak
HIKITCH
Roband
Hayman Industries
Birko
Bain Maries Market Segmentations
Segment by Type
Wet Heat Bain Maries
Dry Heat Bain Maries
Segment by Application
Family Use
Quick Services Restaurants
Canteen
Frequently Asked Questions