Market Overview
The global Body Scrub Pad Market Size is projected to register a CAGR of 7.2% during the forecast period 2023-2031.
A Body Scrub Pad removes dead skin cells from the skin's surface. Usually, abrasive materials like natural fibers or synthetic materials like nylon are used to make it. The scrub pad helps eliminate impurities, clear clogged pores, and encourage smoother, healthier skin when used with soap or body wash.
Exfoliation's positive effects are becoming more well-known, and a growing market for natural and organic skincare products is growing. The convenience of exfoliating at home and the expanding availability of body scrub pads in retail locations and online are other market drivers.
The Body Shop, L'Oréal Paris, Sephora, and other well-known companies compete fiercely in this sector, which also has a lot of smaller, niche businesses. Together with conventional body scrub pads, the industry also sells more everyday items like microdermabrasion technology-based devices and electric exfoliating brushes.
Market Dynamics
Market Drivers
Growing Awareness of Skincare
The rising popularity of skincare mostly drives the market for body scrub pads. Exfoliation is becoming a more popular skincare technique as consumers gain more understanding about it. Dead skin cells are removed through exfoliation, encouraging cell regeneration and unclogging pores, giving the skin a healthier, smoother, and more youthful appearance. Also, many people are looking for ways to enhance the look and health of their skin because they are worried about the impact of pollution, stress, and aging on their skin. As a result, people are becoming more interested in body scrub pads, an efficient and inexpensive exfoliating technique.
Rising Demand for Organic and Natural Skin Care Products
Consumers are searching for natural and organic solutions because they are becoming more concerned about the contents of the skincare products they use. Natural body scrub pads made of loofah, sisal, or bamboo are becoming increasingly well-liked since they are considered safer and more environmentally friendly. Also, because they are thought to be kinder to the skin and less prone to irritate or trigger allergic reactions, many consumers like natural and organic products. The demand for natural and organic body scrub pads is rising due to this trend. Businesses are responding to this need by launching new eco-friendly product lines and highlighting that their goods are devoid of dangerous preservatives and chemicals.
Market Restraints
The price of natural and organic components may constrain the body scrub pad market's expansion. Natural and organic body scrub pads may cost more since natural materials like a loofah, sisal, and bamboo are sometimes more expensive than synthetic products. Because of their higher price, certain goods may not be as popular or in high demand for some consumers.
In addition, variables like supply and demand, climate, and availability may impact the price of natural resources.
Market Opportunities
Expansion of Online Sales Channel
The expansion of e-commerce has given businesses new chances to offer their goods to customers directly through online marketplaces and their e-commerce websites. A few benefits of using online sales platforms are a bigger audience, lower administrative expenses, and the capacity to offer more individualized client experiences. Businesses can use these benefits to reach a wider audience and boost body scrub pad sales.
Market Scope
Report Metric
Details
Market Size by 2031
USD XX Million/Billion
Market Size in 2023
USD XX Million/Billion
Market Size in 2022
USD XX Million/Billion
Historical Data
2019-2021
Base Year
2022
Forecast Period
2023-2031
Report Coverage
Revenue Forecast, Competitive Landscape, Growth Factors, Environment & Regulatory Landscape and Trends
Segments Covered

By Type

Organic
Inorganic

By Application

Male
Female
Unisex

Geographies Covered

North America
Europe
APAC
Middle East and Africa
LATAM

Companies Profiles

Babila
Bare Necessities
Bath & Body Works Direct, Inc.
Dr. Morepen Ltd. (GUBB)
ENNS CLOSET
Fiama
Kama Ayurveda
Spongelle, LLC
The Body Shop International Limited
VEGA
Segmental Analysis
Segment By Type
The market is segmented into organic and inorganic.
Organic body scrub pads are produced from natural ingredients without pesticides, toxic chemicals, or other artificial additives. Loofah, sisal, bamboo, and cotton are some materials most frequently utilized to make organic body scrub pads.
Body scrub pads comprised of synthetic materials like nylon, polyester, or other artificial fibers are called inorganic body scrub pads. They are produced via a manufacturing process that uses chemicals and may include coatings or additives to improve their functionality or appearance.
Segment By Application
The market is sub-segmented as Male, Female, Unisex
Regional Analysis
The Global Body Scrub Pad Market is segmented by region as North America, Europe, Asia Pacific, Latin America, and Middle East and Africa.
Depending on the region, the market is analyzed in North America, Asia-Pacific, Europe, and LAMEA. North America dominates the market.
With the United States being the top consumer of these goods, North America is one of the largest marketplaces for body scrub pads. In addition to large companies in the area, the market is pushed by the high level of consumer awareness regarding personal care and hygiene.
Body scrub pads are also popular in Europe, where the UK, France, and Germany are among the biggest customers. The market is being pushed by rising demand for items of superior quality as well as a trend towards natural and organic personal care products.
The body scrub pad market is anticipated to expand quickly in Asia-Pacific due to increased disposable incomes, shifting lifestyles, and expanding consumer awareness of the advantages of personal care products. Japan, China, and India are anticipated to be the region's top customers.
The need for high-end products and a growing awareness of personal hygiene drive the Latin American market for body scrub pads. The two biggest markets in the region are Brazil and Mexico.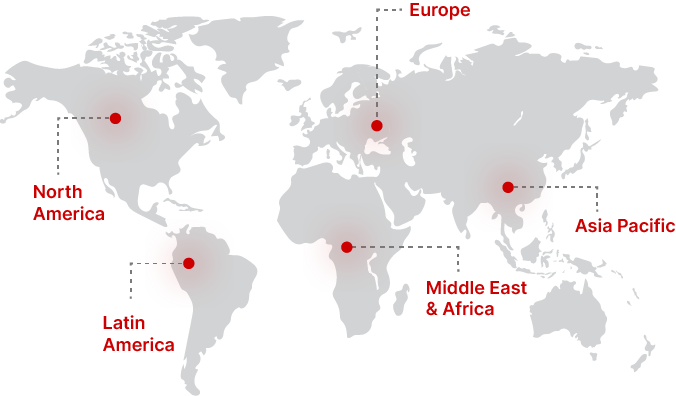 Regional Growth Insights
Download Free Sample
Key Players
Babila
Bath & Body Works Direct, Inc.
Dr. Morepen Ltd. (GUBB)
ENNS CLOSET
Fiama
Kama Ayurveda
Spongelle, LLC
The Body Shop International Limited
VEGA
Recent Developments
In September 2023, Puig, a Spanish luxury cosmetics and fragrance company, announced the acquisition of Kama Ayurveda, a move that would expand its position in India and the Western wellness industry.
Body Scrub Pad Market Segmentations
By Type
By Application
Frequently Asked Questions