Market Overview
According to Reed Intelligence the Global Bomb Disposal Robot Market Size will approximately grow at a CAGR of 7.9% during the forecast period.
The market for bomb disposal robots has grown significantly as a result of the requirement for safe and efficient containment of explosive risks across a variety of applications. Small and big bomb disposal robots each serve a different market based on size, and each has a unique set of actions and capabilities to meet a specific operational demand.
Small bomb-disposal robots are the best choice for tasks in restricted or crowded areas since they are light and easy to control. They provide adaptability and mobility, making it possible to handle explosive devices effectively in a variety of situations. Larger bomb-disposal robots, on the other hand, are more manipulative, have longer working lifetimes, and can carry more. These robots can function for long periods of time and handle heavier or bigger explosive devices because to their durable construction.
Armed forces and public security organizations are included in the application segmentation of the market. Bomb disposal robots are often used by public security organizations, including law enforcement agencies and municipal authorities, to maintain public safety in metropolitan areas, transit hubs, and public events. These developments lessen dangers to human operators and collateral damage while assisting in the safe and effective handling of explosive devices.
Market Dynamics
Market Drivers
Robotics Technology Advances
As a consequence of continual developments in robotics technology, including those in mobility, manipulator arms, sensors, and communication systems, robots intended to disarm explosives are becoming more skilled and efficient. These technological advancements have made it possible to use these robots for explosive ordnance disposal (EOD).
Market Restraints
Robots that dispose of explosives may have difficulties in certain situations, such as confined spaces or hazardous terrain, as a result of their restricted movement and accessibility. Due to their inability to operate in certain conditions or handle particular explosives, they may be less effective in some circumstances.
Market Opportunities
As counterterrorism and national security initiatives take center stage, there is an increase in demand from the military and law enforcement. This has a huge effect on the market for robots that disarm bombs. To strengthen their defenses against explosive threats, military and law enforcement agencies throughout the globe are investing in cutting-edge robotic systems.
Market Scope
Report Metric
Details
Market Size by 2031
USD XX Million/Billion
Market Size in 2023
USD XX Million/Billion
Market Size in 2022
USD XX Million/Billion
Historical Data
2019-2021
Base Year
2022
Forecast Period
2023-2031
Report Coverage
Revenue Forecast, Competitive Landscape, Growth Factors, Environment & Regulatory Landscape and Trends
Segments Covered

Segmentation By Type

Small
Large

Segmentation By Application

Public Security Bureau
Army

Geographies Covered

North America
Europe
APAC
Middle East and Africa
LATAM

Companies Profiles

QinetiQ
FLIR Systems
PIAP
Northrop Grumman Remotec
TELEROB
AB Precision Limited (ABP)
Changyuan Dongli
Weifu
Jingyuan
Heshi
Hagongda
Segmental Analysis
Segmentation By Type
Small bomb disposal robots are lightweight, portable robots built for confined places. These robots are best suited for tasks that need them to pass through dense crowds or fit into small spaces. Due to their adaptability and mobility, small bomb-disposal robots can handle explosive dangers in a range of settings.
Massive robots are larger, more durable robots used for demanding jobs like bomb disposal. These tools make it easier and take less time to carry heavy goods. The best option for activities requiring lengthy operation and handling heavier or bigger explosive devices is a large bomb-disposal robot.
Segmentation By Application
Law enforcement agencies, regional agencies in charge of maintaining public safety and security, and public security bureaus often deploy robots that can disarm bombs. In metropolitan areas, transit hubs, public gatherings, and other locations where the existence of explosive risks raises concerns for public safety, these robots help bomb disposal operations. Bomb disposal robots are used by public security groups to safely and effectively handle explosive devices while reducing danger to human operators and collateral harm.
Bomb disposal activities need the armed forces, and the army in particular. The armed services often use robotic bomb-disposal systems in counterterrorism operations, combat support, and people and facility security. The military employs robots that can disarm bombs in risky situations such as war zones and foreign military operations. These tools allow for the safe identification, evaluation, and deactivation of explosive risks, protecting soldiers and increasing mission performance.
Regional Analysis
The Global Bomb Disposal Robot Market is segmented by region as North America, Europe, Asia Pacific, Latin America, and Middle East and Africa.
North America
The area that employs robots to detonate bombs the most is North America. The demand for cutting-edge robotic bomb disposal technology is being driven by the region's strong emphasis on homeland security and the military. Because it continues to support terrorists and spend extensively in its military, the United States has a tremendous effect on market growth.
Europe
Europe has a big market for robots that disarm bombs. The biggest concerns in the region are law enforcement and security, which has created demand for robots that can defuse bombs. The UK, Germany, and France have made a considerable contribution to the market's expansion. The use of these robots in the area is made more prevalent by the participation of European nations in terrorist activities.
Asia Pacific
The market for explosives-detonating robots has grown significantly in this region. The area is characterized by security concerns, escalating terrorist threats, and continuous military modernization initiatives. Market expansion is significantly influenced by the economies of nations like South Korea, Japan, China, and India. Robots are already being used to defuse bombs due to the growing military budget and the need to improve counterterrorism capabilities.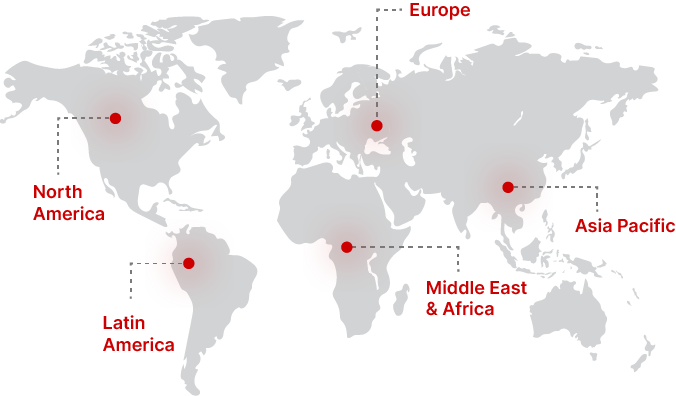 Regional Growth Insights
Download Free Sample
Key Players
QinetiQ
FLIR Systems
PIAP
Northrop Grumman Remotec
TELEROB
AB Precision Limited (ABP)
Changyuan Dongli
Jingyuan
Heshi
Hagongda
Recent Developments
Artificial Intelligence Integration
To strengthen the autonomy of robots that disarm explosives, artificial intelligence (AI) technologies like machine learning and computer vision are being applied. These robots are more adept and efficient in spotting and thwarting explosive threats because AI has the ability to understand complicated circumstances and react appropriately.
Bomb Disposal Robot Market Segmentations
Segmentation By Type
Segmentation By Application
Public Security Bureau
Army
Frequently Asked Questions