Market Overview
According to Reed Intelligence the BOPP Synthetic Paper Market Size will approximately grow at a CAGR of 8.6% during the forecast period.
Synthetic paper is made with synthetic resins from petroleum, the main ingredient. Different manufactured papers have different qualities because of how they choose their resin. It is better than regular paper because it can handle chemicals, tears, oil, and wetness, be printed on, stay strong, and be sealed with heat. Most synthetic paper is made of BOPP HDPE and other materials like polystyrene, polyamide polyethylene, and polyvinyl chloride. Many businesses, including the food and beverage industry, use these materials: cosmetics, transportation, drugs, chemicals, and ads.
BOPP is often used where heat, water, wear protection, high tensile strength, and ease of printing are needed. BOPP can be made into a transparent substrate for signs and printing. BOPP can benefit the earth and is low toxicity, so it is used to package food and drinks.
The thermoplastic material known as BOPP (biaxially orientated polypropylene) has been stretched in longitudinal and transverse directions. The end product is a sheet of plastic film that is exceptionally clear and robust despite its low thickness. BOPP films are frequently used as carrier materials for printing ink or paint onto the surface to generate graphics such as writing, line drawings, logos, and other picture.
Market Dynamics
Market Drivers
Increasing demand for Synthetic Paper in Various Industries
The BOPP Synthetic Paper Market is split into three groups based on where the paper will be used: industrial, educational, and commercial/retail. The biggest group of people who use synthetic paper is the industrial end-use industry segment. Tags and labels used in the business world to identify products are made of synthetic paper. Billboards, horticulture ID tags, and bus stop displays are all outdoor uses for synthetic paper. It is not damaged by water or chemicals and keeps its print color even when exposed to UV light and weather conditions. Also, the paper that can't be torn is strong and works well with many different writing methods.
Market Restraints
Fluctuations in the Price of Raw Materials
Changes in the prices of raw materials like polybutylene, polypropylene, and polyethylene could hurt the market for manufactured paper. The unstable prices of raw materials will add to the already high costs of making things and selling them, which can limit a business. There isn't much plastic material for making fake paper, which slows down the market. The price of synthetic paper is also affected by crude oil, which is a big limit. Changes in the price of crude oil are likely to drive up the prices of PP and PE. Polymer prices will likely change in the next few years, affecting the market. Price changes will likely continue to be caused by the number of new uses and raw materials.
Market Opportunity
Use of Synthetic Paper in the Printing Industry
BOPP Synthetic paper has tiny holes on its surface, which make it better at holding ink and gives it a high-quality finish. It is one of the best substitutes for traditional papers because they are strong and don't tear easily, don't soak up water, scratch easily, or wear away easily. The synthetic paper has a smaller static surface, keeping it from being fed twice and making printing easier. This means that different printers can use synthetic papers for different printing tasks. Menus, custom marketing materials, point-of-sale displays, wristbands, cards/envelopes, tickets/passes, and labels can be printed for different industries. Hence, it has huge demand in the printing industry.
Market Scope
Report Metric
Details
Market Size by 2031
USD XX Million/Billion
Market Size in 2023
USD XX Million/Billion
Market Size in 2022
USD XX Million/Billion
Historical Data
2019-2021
Base Year
2022
Forecast Period
2023-2031
Report Coverage
Revenue Forecast, Competitive Landscape, Growth Factors, Environment & Regulatory Landscape and Trends
Segments Covered

Segmentation By Type

Coated Synthetic Paper
Uncoated Synthetic Paper

Segmentation By Application

Label
Non-Label

Geographies Covered

North America
Europe
APAC
Middle East and Africa
LATAM

Companies Profiles

Yupo
Nan Ya Plastics
HOP Industries
American Profol
Segmental Analysis
Segmentation By Type
Coated paper, which is also called enamel paper, gloss paper, and thin paper, is paper that has been coated with a mixture of materials or a polymer to make it heavier, give it a shiny surface, make it smooth, or make it less likely to soak up ink.
There is no covering on top of the matt paper surface; it doesn't have the shine of gloss or the smoothness of silk. It is just untreated paper which feels just like regular printer paper. It is rougher and fluffier.
Segmentation By Application
BOPP is the next most-used material for labels after paper. Because it works well and is cheap, it is the label material for many businesses. BOPP stickers can be used for many things, and the film can be found in almost every business. BOPP labels can be found on a wide range of market goods in public places and in your home.
BOPP synthetic paper is a versatile material used for various non-label applications in the industrial sector, including packaging, tags and stickers, maps and charts, and chemical drum labels.
Regional Analysis
The Global BOPP Synthetic Paper Market is segmented by region as North America, Europe, Asia Pacific, Latin America, and Middle East and Africa.
North America
North America is the biggest and most promising synthetic paper market, which will likely stay true for the next few years. The synthetic paper market in North America is driven by a growing population with more spending income, rapid industrialization, and more people living in cities. Wrap-around labels are increasingly used on drinks like fruit juices and functional drinks, a change from bottled water. This is expected to drive the growth of the label business in North America, which will help the BOPP Synthetic Paper Market Growth.
Europe
Inorganic synthetic papers are made without trees or wood. They are made of polypropylene or polyolefin resin. Extrusion melts and uses these plastics, minimizing waste and other risks. Recycling synthetic papers yields plastic resins for various uses. These eco-friendly traits are boosting synthetic paper sales in Europe. Market leaders advocate 100% recycled synthetic paper. Synthetic paper can sustain high stress without tearing. It's long-lived. It's water-resistant because it doesn't have wood fibers. Synthetic paper folds smoothly without cracking. Hence, they are boosting the market in this region.
Asia-Pacific
The growth of the Asia-Pacific area can be traced to its high economic growth rate and the fact that people in different countries have different tastes in food, packaging, and printing. Also, as the region's population grows, more people buy fast-moving consumer goods (FMCG) and packed food and drinks. This is expected to help the synthetic paper market grow over the next few years. Food and drink, cosmetics, pharmaceuticals, chemicals, and manufacturing are some of the major industries that drive the market in the area.
South America
As the region is home to more than 18,000 hospitals, Latin America offers plenty of choices for healthcare. All medical items require labels that stand the test of time. A label can help someone get the necessary care, even on disposable medical equipment. Many healthcare industries in this region consider BOPP labels. These labels are immune to chemicals and liquids that would smear other labels. Plus, the durability of the labels makes them a good choice in medical supplies that might be stored for extended periods.
Middle East and Africa
The markets in these regions are emerging due to increasing technological enhancement and rising disposable income among people in the region also, Stringent Government Regulations and Increasing Concerns About Pulp Paper for Environmental Pollution. However, the region is expected to show a slow growth rate compared to other regions.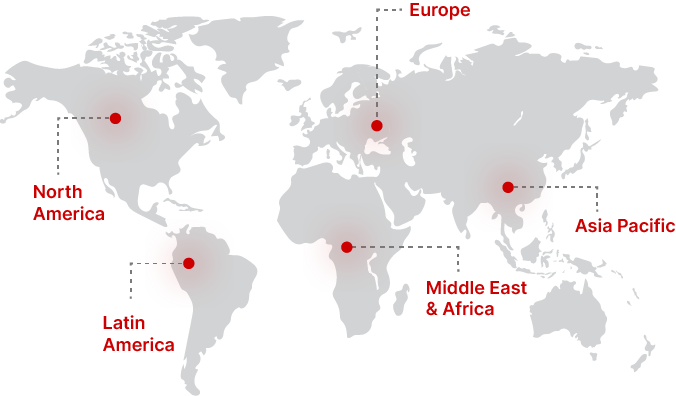 Regional Growth Insights
Download Free Sample
Key Players
Yupo
Nan Ya Plastics
American Profol
BOPP Synthetic Paper Market Segmentations
Segmentation By Type
Coated Synthetic Paper
Uncoated Synthetic Paper
Segmentation By Application
Frequently Asked Questions