Market Overview
The Global Boxspring Beds Market Size is projected to grow at CAGR of approx. 3.3% during the forecast period.
A box spring is a wooden construction filled with springs or a metal lattice. On a bed frame, a fabric-encased box spring is placed beneath the mattress. Some have foot supports for added security. They are made to suit most common mattress sizes, ranging from small to king.
The goal of a box spring is to offer support and raise a mattress to a suitable height. Many modern mattresses, especially bed-in-a-box beds, are built with a thick layer of dense foam or springs to function as the bed's support system.
A box spring should still be used under a few circumstances, such as:
If you have a traditional innerspring cushion or a metal bed frame, you should still use a box spring. If you have trouble getting into or out of bed, raising the cushion height can help. A box spring is needed, according to the cushion warranty.
Market Dynamics
Market Drivers
Sleeping Comfort and Support Function
The box spring bed's construction provides numerous advantages. The unique reclining comfort is enhanced by the spring interior box, box spring bed pillow, and comfort overlay. Thanks to a combination of area-elastic and point-elastic springing and high-quality fabric, the box spring bed offers excellent support. Another advantage is that the individual components in the interplay between the spring core box and the cushion can be readily altered to adjust the degree of hardness to your specific needs. The extra height of the box spring bed also makes it simpler to get in and out of bed.
One of the characteristics of the box spring bed is its versatile and appealing appearance. The fabric-covered spring box, elevated mattresses, headboard to rest against, and Nordic-style skirting evoke a comfortable sitting area that you can rearrange at any time. One of the reasons why box spring beds are so common in the hotel industry is because of this.
Durable, Steady, and Adaptable
Boxspring Beds Market are not only extremely comfortable, but also solid and long-lasting due to their construction. You will obtain the following advantages if you choose a FENNOBED box spring bed: You can express your tastes because we create our mattresses in our own factory from high-quality materials.
The box spring bed has excellent ventilation because the weight applied to the bed naturally forces air from the spring mattress's interior forwards. The elevated position of the bed and the numerous layers of springs generate their own air exchange, which regulates humidity during the night and ensures a healthy resting environment. Additional sanitation is provided by a comfort cushion, the cover of which can be cleaned separately. Do you have any reservations about box spring beds? Visit one of our locations and let us give you comprehensive guidance. You can also try out our beds and see for yourself how beneficial they are.
Market Restraints
Boxspring Mattresses are not always required and are designed mainly for mattress beds
Boxspring Beds are not always required and are designed mainly for mattress beds. A platform bed may be a preferable option if you have back issues.
Boxspring Mattresses can be unsightly and inconvenient
Market Scope
Report Metric
Details
Market Size by 2031
USD XX Million/Billion
Market Size in 2023
USD XX Million/Billion
Market Size in 2022
USD XX Million/Billion
Historical Data
2019-2021
Base Year
2022
Forecast Period
2023-2031
Report Coverage
Revenue Forecast, Competitive Landscape, Growth Factors, Environment & Regulatory Landscape and Trends
Segments Covered

Segmentation By Type:

Metal
Wood

Segmentation By Application

Adult
Child

Geographies Covered

North America
Europe
APAC
Middle East and Africa
LATAM

Companies Profiles

RUF Betten
Elitebeds
Wayton
Zinus
Continental Sleep
Howard Elliott Collection
Spa Sensations
Crown Comfort
Mainstays
V.I.P.
Best Price Mattress
Urhomepro
Segmental Analysis
Segmentation By Type
Steel supports, also known as metal box springs, are incredibly strong and durable. To reinforce the cushion, they have a metal framework with metal supports (slats), support cables, or wooden slats. Metal box spring panels are usually attached to the structure and cannot be adjusted. These strong frames keep drooping and lump development at bay.
Titanium box springs have the potential to outlast the mattress. Metal, on the opposing hand, adds weight. Such large box springs are tough to transport and keep. Some designs fold in half in a split box spring structure to handle this issue. Steel is also more prone to creaking and making noise.
Traditionally, all box springs were made of wood. The springs provided some wiggle room to the rigid, hard mattresses that were fashionable at the time. Mattresses are extremely comfy on their own nowadays, but they do require a strong foundation to prevent sagging.
Wood is easier to move and store than steel because it is lightweight. Wooden box springs have moveable wood slats that enable the slats to be moved to different lengths and more to be added if needed. Timber is less noisy than steel, but it is less durable, and wood box springs are typically more costly than metal box springs.
Segmentation By Application
In adult households, boxspring beds are commonly used as the primary resting space. These beds provide a comfortable and supportive resting surface, which can be beneficial to people who have back pain or other sleep-related issues. They are available in a variety of sizes, from twin to king, to accommodate different room layouts and resting preferences. Furthermore, many boxspring mattresses come with built-in stowage, headboards, and footboards, making them a versatile and functional choice for adult houses.
Boxspring mattresses are also used in children's dorms, though their shape and measurements may differ from those used in adult dormitories. Children's boxspring beds are typically smaller in size and may include fun designs or themes that appeal to children, such as race cars.
Regional Analysis
The Global Boxspring Beds Market is segmented by region as North America, Europe, Asia Pacific, Latin America, and Middle East and Africa.
North America
The market for boxspring beds in North America is anticipated to expand gradually in the future years due to increased demand for premium bedding and increased knowledge of the significance of a good night's slumber. Serta Simmons Bedding LLC, Tempur Sealy International Inc., and Leggett & Platt Inc. are among the market's major competitors.
Europe
The European boxspring bed market is stable and extremely competitive, with numerous established competitors. However, there is still space for expansion in the industry's luxury sector. Hästens Sängar AB, Royal Auping BV, and Treca Interiors Paris are among the industry leaders.
Asia Pacific
Due to growing customer spending earnings and rising demand for luxury bedding, the Asia Pacific area is anticipated to see substantial development in the boxspring beds industry. The main marketplaces in this sector are China, Japan, and India. Sealy Corporation, Simmons Mattress Company, and Hilding Anders International AB are among the major competitors.
Middle East and Africa: Although the Middle East and Africa Boxspring Beds Market analysis is still in its infancy, it is anticipated to grow significantly in the future years as urbanisation and customer purchasing wages increase. Sleep Number Corporation, Tempur Sealy International Inc., and Simmons Mattress Company are among the market's major competitors.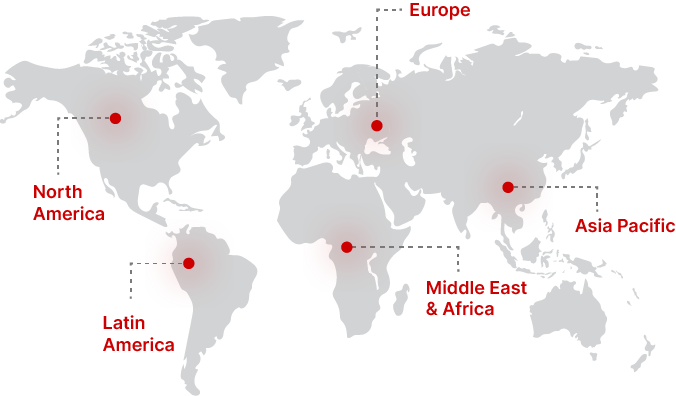 Regional Growth Insights
Download Free Sample
Key Players
Elitebeds
Wayton
Zinus
Continental Sleep
Howard Elliott Collection
Spa Sensations
Crown Comfort
Mainstays
V.I.P.
Best Price Mattress
Urhomepro
Boxspring Beds Market Segmentations
Segmentation By Type:
Segmentation By Application
Frequently Asked Questions