Market Overview
The Global Brewed Wine Market Size is projected to grow at CAGR of approximately 5.2% during the forecast period.
Brew wine is a swiftly expanding beverage industry niche that provides customers with a distinctive and varied variety of flavors and options. Brew wine is produced by fermenting grapes, berries, or other plant-based materials. Many people refer to it as fruit wine or country wine. As a result, a tasty and filling beverage is created.
Sales of beer and wine have increased significantly in recent years due to a number of causes. First off, customers are expanding their palates and learning other tastes and drinks outside the conventional grape-based wines. Brew wines are a fascinating option since they are available in a broad range of fruit and botanical flavors that appeal to a variety of customers. Brew wines are becoming more well-known as the market for craft drinks grows. Brew wines meet consumer needs for locally made, artisanal products since they are often created by small-scale brewers and wineries that prioritize quality and workmanship.
Market Dynamics
Market Drivers
The market for wine that has been brewed is growing for a variety of reasons. First of all, the rising consumer demand for artisanal items and craft beverages has had an influence on the appeal of brewed wines. Customers are seeking locally produced, unique beverages that showcase regional knowledge and preferences. The market for beer wines has benefited since they sometimes have lower alcohol content than grape-based wines. It has also benefitted from the expanding trend of health-conscious consumers selecting natural, low-alcohol cures. Due to the abundance of readily available fruits, berries, and botanicals, the market for brewed wine is expanding and expanding.
Market Restraints
A number of other issues need to be overcome before the brewed wine industry may grow. A big barrier is the lack of consumer understanding and information about brewed wines. Since consumers are more used to drinking wines made from grapes, many may not be aware of the diversity of flavors and choices offered by brewed wines. Due to false information and misunderstandings, consumers may find it more challenging to accept and use brewed wines. Regional variances in brewing wine laws and labeling requirements may make it difficult for producers to comply with regulations and get access to markets.
Market Opportunities
The brewed wine industry has a number of growth and development opportunities. By educating the customer about the different attributes and flavors of winemaking, you might grab their interest right immediately. The variety and potential food pairings with brewed wines may be highlighted via campaigns, tasting events, and collaborations with bars and restaurants. By increasing the number of distribution channels, such as online marketplaces and specialty stores, accessibility and client reach may be enhanced. Collaborations with local fruit and vegetable growers and farmers might improve sustainable sourcing and highlight the distinctive qualities of locally produced wines.
Market Scope
Report Metric
Details
Market Size by 2031
USD XX Million/Billion
Market Size in 2023
USD XX Million/Billion
Market Size in 2022
USD XX Million/Billion
Historical Data
2019-2021
Base Year
2022
Forecast Period
2023-2031
Report Coverage
Revenue Forecast, Competitive Landscape, Growth Factors, Environment & Regulatory Landscape and Trends
Segments Covered

Segmentation By Type

Fruit wine
Honey wine
Botanical Wines

Segmentation By Application

Supermarket
Exclusive Stores
Online shop
Restaurant or Bar
Wine clubs and tasting events

Geographies Covered

North America
Europe
APAC
Middle East and Africa
LATAM

Companies Profiles

E&J Gallo Winery
Constellation
Castel
The Wine Group
Accolade Wines
Concha y Toro
Treasury Wine Estates (TWE)
Trinchero Family
Pernod-Ricard
Diageo
Segmental Analysis
Segmentation By Type
Various fruits, such as apples, grapes, berries, peaches, and cherries, may be used to make fruit wines. Fruit wines come in a wide variety since each fruit gives the wine a distinct taste and scent.
A kind of brewed wine known as mead is produced by fermenting honey with water and sometimes adding fruits, herbs, or spices. It is often called honey wines. Mead may be either sweet or dry, and by adding other ingredients, one can alter its flavor and complexity.
During the brewing process, different plants, flowers, or spices are added to create a wine known as a botanical wine. Dandelion wine, elderflower wine, and lavender wine are a few examples of the wines in this group. By bringing fresh tastes and fragrances, the use of botanical substances improves the finished product.
Segmentation By Application
Wine producers aim to appeal to a broad spectrum of customers when they advertise their wines with supermarket sales in mind. These wines are often offered in ordinary bottle sizes and marketed as less formal tasting substitutes for classic grape wines.
These are shops that sell only the finest wines. They deliberate before making a decision. These businesses specialize in offering unusual and pricey solutions to customers who like the novelty and distinctive aromas of brewed wines.
Brew wines are being offered online via internet merchants more often. Thanks to the extensive assortment of brewed wines provided by online retailers, customers can simply compare alternatives, read reviews, and make purchases while relaxing at home.
From the beverage menu of a restaurant or bar, you may choose brewed wines. These venues could provide particular brewed wine pairings or use brewed wines to create distinctive mixed beverages or speciality cocktails.
Wine clubs and tasting events
At wine clubs and tasting events, customers may sample a range of brewed wines. Visit these websites to learn more about the various brewing wines' varieties and sorts. These websites provide well curated collections of them.
Regional Analysis
The Global Brewed Wine Market is segmented by region as North America, Europe, Asia Pacific, Latin America, and Middle East and Africa.
North America
The beer and wine markets in the US and Canada are enormous. Brew wines are becoming more popular among regional craft consumers. Small-scale wineries and brewers that make distinctive fruit wines and meads are expanding as demand for locally made, handmade goods grows. The variety of easily available brew wines has increased as a result of the emphasis on experimenting with local fruits and flavors.
Europe
The development of this business has been fostered by the long tradition of wine production on the continent. Production of fruit wines and mead has a long tradition in countries like Italy, France, Germany, and the UK. For making wines from native fruits, berries, and botanicals, each nation has its own traditional recipes and techniques. European customers, who are becoming more and more interested in artisanal and organic goods, are drawn to the handmade qualities and terroir-driven tastes of brewed wines.
Brew wine sales have lately dramatically grown in the Asia Pacific region. Many nations, including Thailand, South Korea, China, and Japan, make and enjoy wine. Ancient brewing methods that have had an influence on the market include Chinese fruit wines and Japanese sake. Brew wines' distinct tastes and cultural importance are attractive to consumers in the Asia-Pacific region, which has increased both production and consumption.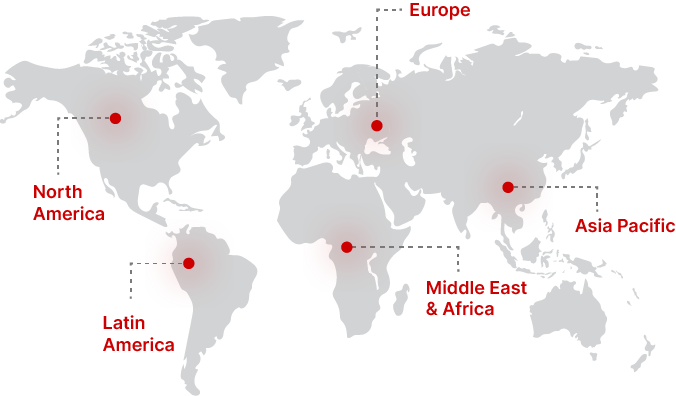 Regional Growth Insights
Download Free Sample
Key Players
E&J Gallo Winery
Constellation
Castel
Accolade Wines
Concha y Toro
Treasury Wine Estates (TWE)
Trinchero Family
Pernod-Ricard
Diageo
Recent Developments
The brewed wine business has prospered and grown as a result of various recent occurrences. Craft breweries and wineries have been at the forefront of experimenting with diverse fruit and botanical combinations to push the boundaries of flavor profiles in brewed wines. Brew wine products have developed into more innovative and complex blends as a result of the addition of uncommon ingredients, protracted maturation processes, and sophisticated barrel-aging techniques. Limited-edition brewed wines that place an emphasis on regional terroir and seasonal fruits have also been produced as a consequence of partnerships between brewers, vineyards, and nearby farmers.
Brewed Wine Market Segmentations
Segmentation By Type
Fruit wine
Honey wine
Botanical Wines
Segmentation By Application
Supermarket
Exclusive Stores
Online shop
Restaurant or Bar
Wine clubs and tasting events
Frequently Asked Questions