Market Overview
According to Reed Intelligence the Global CBD Hemp Tea Market Size will approximately grow at a CAGR of 20.1% during the forecast period.
The CBD Hemp Tea industry is one segment of the larger CBD and herbal tea sectors that is rapidly expanding. CBD hemp tea is a cutting-edge beverage that blends the advantages of hemp-derived CBD with the calming and restorative effects of herbal tea. As consumer awareness of CBD's potential health benefits develops, the regulatory landscape changes, and there is an increasing desire for natural and wellness-oriented goods, the industry is rising swiftly.
Due to growing legal acceptance, wellness trends, and consumer interest in CBD, the market for CBD Hemp Tea has a lot of room to grow. It is anticipated that CBD hemp tea will play a significant role in the global beverage industry as consumer awareness of the product increases and the market becomes more established, providing a helpful and alluring alternative for wellbeing and relaxation.
Market Dynamics
Market Drivers
Shift Toward Functional Beverages
As interest in functional beverages, or drinks with added health benefits, grows, CBD hemp tea is becoming more well-liked. CBD-infused drinks are thought to be a practical method to include CBD in a diet while taking advantage of the calming properties of herbal tea.
Market Restraints
There are many misconceptions concerning CBD products, especially CBD hemp tea, because CBD is frequently associated with marijuana. Due to worries about psychotropic effects or unfavorable impressions of cannabis, some consumers might be reluctant to try CBD-infused products.
Market Opportunities
Online Retail and E-commerce
Since e-commerce platforms and online retail channels were developed, customers have had a simple and quick way to purchase CBD hemp tea. Increased market share and consumer base from online sales may be advantageous to manufacturers.
Market Scope
Report Metric
Details
Market Size by 2031
USD XX Million/Billion
Market Size in 2023
USD XX Million/Billion
Market Size in 2022
USD XX Million/Billion
Historical Data
2019-2021
Base Year
2022
Forecast Period
2023-2031
Report Coverage
Revenue Forecast, Competitive Landscape, Growth Factors, Environment & Regulatory Landscape and Trends
Segments Covered

Segmentation By Type

Tea Bags
Bulk Tea

Segmentation By Application

Online Sales
Offline Sales

Geographies Covered

North America
Europe
APAC
Middle East and Africa
LATAM

Companies Profiles

Buddha Tea
Clipper Tea
The Tea Can Company
Willie's Remedy
Cannabiniers
Colorado Harvest Company
Its Hemp
Tranquility Tea Company
Traditional Medicinals
Neo Australia
Segmental Analysis
Segmentation By Type
CBD hemp tea is available to customers in convenient tea bags. These pre-portioned tea bags are perfect for single servings because they provide a precise amount of CBD and are simple to use. Tea bags are the favored method since they are practical and reliable in providing the required CBD dosage in each cup of tea.
Tea blends or loose tea leaves infused with CBD are used to make bulk CBD hemp tea. Customers can customize this sort of CBD hemp tea to fit their preferences by adjusting the CBD dosage and tea strength. Because it can be prepared using conventional techniques like a teapot or tea infuser, bulk tea offers versatility.
Segmentation By Application
The CBD hemp tea distribution platform has been replaced by an online sales channel. Internet purchasing is becoming more and more popular as a result of its ease, product diversity, and concealed accessibility of CBD goods. Using online shops and e-commerce platforms, customers from all over the world may easily purchase goods created from CBD hemp tea from a variety of businesses.
The phrase offline sales describes conventional brick-and-mortar retail establishments including pharmacies, supermarkets, specialty shops, and health food stores. Because they can interact with the salespeople there, obtain advice, and physically inspect the products before deciding, some customers choose to buy CBD hemp tea from actual stores.
Regional Analysis
The Global CBD Hemp Tea Market is segmented by region as North America, Europe, Asia Pacific, Latin America, and Middle East and Africa.
North America
North America is home to one of the largest and most well-established markets for CBD goods, including CBD hemp tea. Positive regulatory changes and increased public knowledge of CBD's potential health benefits have helped the industry's amazing expansion in the US and Canada. Due to the region's wellness- and health-conscious culture, the demand for CBD-infused products has increased throughout North America, making CBD hemp tea a well-liked choice for those seeking all-natural relaxation and stress reduction.
Europe
Particularly in Europe, there is a significant rise in demand for CBD hemp tea. However, the legal environment for CBD varies greatly throughout European countries. While some countries have stricter regulations for CBD products than others, other countries have softer regulations, which has increased market penetration. As laws alter and consumer awareness grows, it is anticipated that the market for CBD hemp tea in Europe will expand even more.
Asia-Pacific
There is a surge in demand for CBD hemp tea in this region as people become more aware of the possible health benefits of CBD and as there is a trend toward health and wellness products. In many Asian countries, the CBD market is still in its infancy, and the restrictions put in place by regulations may prevent it from growing. It is projected that as laws become clearer and consumer views change, the market for CBD hemp tea will grow.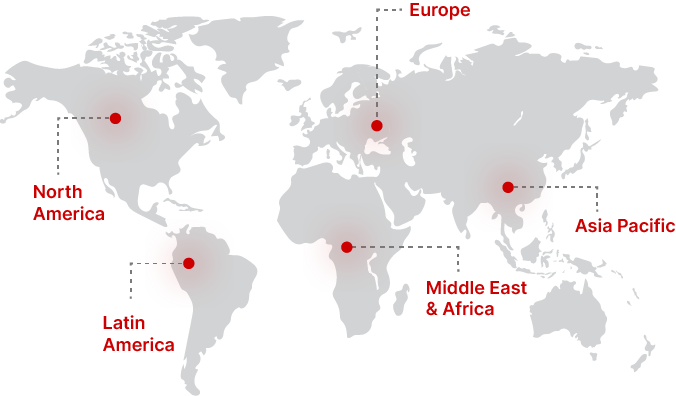 Regional Growth Insights
Download Free Sample
Key Players
Clipper Tea
The Tea Can Company
Willie's Remedy
Cannabiniers
Colorado Harvest Company
Its Hemp
Tranquility Tea Company
Traditional Medicinals
Neo Australia
Recent Developments
Recently, the flavor and health benefits of CBD hemp tea have improved thanks to the introduction of new herbal blends infused with CBD. To increase consumer trust and confidence in CBD hemp tea products, businesses are concentrating on improving product transparency and making the findings of independent lab testing more publicly known.
CBD Hemp Tea Market Segmentations
Segmentation By Type
Segmentation By Application
Online Sales
Offline Sales
Frequently Asked Questions