Market Overview
The Global Circular Sawmill Market Size is projected to grow at CAGR of approximately 11.3% during the forecast period.
Circular sawmills are used to convert logs into timber or other building materials. They are called circular sawmills because they turn the logs into boards using a round saw blade. A carriage moves back and forth along the length of the wood while mounted with a circular saw blade.
Logs are transformed into lumber or timber using circular sawmills. Because they cut the logs into boards using a circular saw blade, they are known as circular sawmills. A carriage that swings back and forth down the length of the log is equipped with a circular saw blade. The carriage advances while the blade is lifted and lowered to cut the subsequent board as it slices through the wood.
Market Dynamics
Market Drivers
Growing Demand for Lumber and Wood Products
The building industry largely drives the market. The demand for new housing and infrastructure is rising as urbanization and population growth goes hand in hand, which fuels the demand for lumber and wood products. Additionally, sawn timber, processed by circular sawmills, is an important consumer in the furniture sector. The expansion of these sectors has led to a rise in the need for circular sawmills that can handle logs effectively and economically.
Technological Advancement
Technological advancements have significantly impacted the market. For instance, computer-controlled sawing devices have enabled the sawing process to be optimized, leading to reduced waste and higher-quality lumber. These technologies analyze logs using sensors and software, figuring out the best sawing path to maximize lumber yield. Similarly, improved log scanning systems can scan logs to find flaws, knots, and other problems. Sawyers may then make cuts around these areas to maximize the quality and value of the timber.
Market Restraints
The profitability of sawmills can be significantly impacted by the price of raw materials, particularly logs, which can be very variable. Weather conditions, shifts in supply and demand, and currency fluctuations are just a few examples of the variables that might affect prices. Due to this unpredictability, sawmills may find it challenging to plan their production and control expenses.
The demand in the forestry sector to adopt sustainable practices to lessen its environmental impact is growing. Waste produced by circular sawmills includes sawdust, bark, and other wastes that might be challenging to dispose of sustainably. Additionally, the sawing process uses a lot of energy, which may result in the release of greenhouse gases.
Market Opportunities
Focus on value-added Products
Value-added wood goods like cross-laminated timber and engineered wood products are becoming increasingly popular. Circular sawmills can generate the high-quality lumber needed for these items. Companies with sawmills may command higher prices on the market by producing high-quality lumber suited for value-added products.
Market Scope
Report Metric
Details
Market Size by 2031
USD XX Million/Billion
Market Size in 2023
USD XX Million/Billion
Market Size in 2022
USD XX Million/Billion
Historical Data
2019-2021
Base Year
2022
Forecast Period
2023-2031
Report Coverage
Revenue Forecast, Competitive Landscape, Growth Factors, Environment & Regulatory Landscape and Trends
Segments Covered

Segment by Type

Movable
Non-movable

Segment by Application

Residential
Commercial

Geographies Covered

North America
Europe
APAC
Middle East and Africa
LATAM

Companies Profiles

Panorama Antennas
Welotec GmbH
Taoglas
Poynting
Shenzhen Sunway Communication
Panorama Antennas
Kunshan RCD Electronic Co., Ltd.
Segmental Analysis
Based on Type
For better understanding, type is further segmented into Movable, Non-movable.
Movable sawmills dominate the market. Instead of carrying the logs to the sawmill, movable sawmills, sometimes called movable sawmills, are made to be relocated to where the logs are located. These sawmills may be moved on a trailer or truck because they are typically smaller. Small-scale sawmill operations and private users frequently employ them.
Non-movable sawmills, usually non-movable sawmills, are bigger and intended to stay in one place. Larger-scale sawmill enterprises employ these more automated sawmills to process more logs.
Based on Application
The segment can be further bifurcated into Residential, Commercial.
The residential sector produces wood for remodeling and improvement projects and lumber for building homes. This covers items like flooring, trim, siding, and dimensional lumber. As the building industry is a significant user of wood products, the residential market represents a sizable market for sawmills.
The manufacture of wood products used in non-residential construction, such as commercial buildings, industrial facilities, and infrastructure projects, is a part of the commercial segment. This section also covers packaging materials, pallets, and other wood items used in manufacturing. The commercial market for wood products is also sizable and presents sawmill businesses with chances to grow their clientele.
Regional Analysis
The Global Circular Sawmill Market is segmented by region as North America, Europe, Asia Pacific, Latin America, and Middle East and Africa.
Regarding income and market share, the North American market currently dominates the world market for circular sawmills. This results from the region's high demand for wood products, a developed industry infrastructure, and a focus on environmentally friendly forestry management techniques. In addition, the US and Canada produce many wood goods, including lumber, and hold a sizable portion of the global market.
The circular sawmill in the Asia Pacific region is predicted to increase significantly over the coming years because of population growth, fast urbanization, and rising demand for wood products in the building and furnishing industries. The forestry industry is seeing more foreign investment, increasing production, and exporting wood products.
The European market is driven by the construction sector, which makes a large GDP contribution to the area. The region also emphasizes sustainable forest management practices, encouraging using wood products in buildings and other businesses.
The demand for wood products in other industries, such as paper and packaging, as well as the construction industry, is driving the market in Latin America. The forestry industry is also expanding in the area, with a stronger emphasis on sustainable forest management techniques.
The rise of the construction industry increased attention to infrastructure development. Rising demand for wood products in other industries like paper and packaging defines the Middle East and Africa market for circular sawmills. The forestry industry is also expanding in the area, thanks to greater government efforts to manage forests sustainably.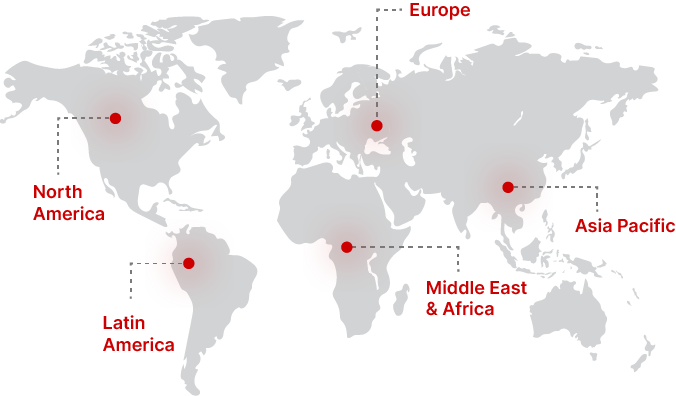 Regional Growth Insights
Download Free Sample
Key Players
Welotec GmbH
Taoglas
Poynting
Shenzhen Sunway Communication
Panorama Antennas
Kunshan RCD Electronic Co., Ltd.
Recent Developments
In March 2023, UPM plans to reduce capacity in Schongau and expedite its exit strategy from Steyrermühl.
Circular Sawmill Market Segmentations
Segment by Type
Segment by Application
Frequently Asked Questions