Market Overview
According to Reed Intelligence the Global Coconut Beverages Market Size will approximately grow at a CAGR of 14.7% during the forecast period.
Coconut beverages are aqueous solutions derived from the tropical fruit, renowned for its multifunctional properties and notable health benefits. The beverages under consideration are derived from diverse components of the coconut, namely coconut milk and coconut water. The increasing consumer emphasis on health and fitness, coupled with a preference for natural and plant-based products, has resulted in a notable surge in the popularity of coconut beverages. The market has experienced substantial growth due to various factors, including heightened consumer awareness of health and wellness, a surge in demand for plant-based food options, and the emergence of innovative cooking methods. The coconut beverages market is experiencing significant growth due to its integration with various natural flavors and the increasing demand from customers. The market's growth is being driven by an upsurge in health consciousness among consumers. Additionally, it is worth noting that coconut drinks possess the potential to serve as a viable alternative to traditional energy drinks due to their notable nutritional content and hydrating properties. This is particularly significant given the growing demand for energy-enhancing beverages. It is important to acknowledge that conventional energy drinks have been associated with adverse health effects. Consequently, the emergence of coconut drinks as a prominent organic energy drink option is gaining momentum.
Market Dynamics
Market Drivers
The Incorporation of Coconut Flavor with Other Natural Flavors
The coconut beverages market has experienced notable shifts in terms of taste profiles and product blends. In order to enhance the palatability and uniqueness of coconut water, a diverse range of natural constituents, such as tropical fruits and herbs, have been skilfully amalgamated with it. Coconut milk, due to its versatility in culinary applications, has been ingeniously transformed into a delectable array of sweetened milk variations. Coconut-infused beverages have garnered significant global popularity, with a notable prevalence in Southeast Asia and the Caribbean regions. The increasing trend of individuals exploring various dietary choices has led to a growing demand for genuine ethnic cuisine as well as fusion cuisine. The growing fascination with coconut beverages has sparked heightened interest in their utilization across both conventional and modern culinary practices.
Increasing Consumer Preference for Healthy Food Products
Coconut drinks, owing to their composition of natural ingredients, are frequently perceived as superior to alternative beverage options. Bananas are known for their naturally low levels of sugar, calories, and essential electrolytes such as potassium and magnesium. This combination of nutritional attributes makes them highly desirable among individuals who prioritize their overall well-being and health. The consumption of coconut water is witnessing a notable surge in popularity among individuals with a penchant for physical exercise and those seeking to make healthier beverage choices. The prevailing consumer demand for products stems from the desire for functional attributes such as hydration and energy provision. Coconut-based beverages, particularly coconut water, are conveniently packaged in portable formats such as tetra packs and cans, facilitating ease of transportation and consumption. The portable nature of these solutions makes them highly advantageous for individuals with a dynamic lifestyle, as they afford them the opportunity to maintain optimal hydration and invigoration irrespective of their location or schedule.
Market Restraints
Competition from Other Alternatives and Consumer Preferences about Taste
The coconut beverages market is currently experiencing significant competitive pressure from various plant-based milk alternatives, including almond, soy, oat, and rice milk. The increasing popularity of these substitutes is evident, with each alternative offering unique flavor profiles and notable health benefits. The palatability of coconut beverages may not be universally favored among individuals. Certain individuals may perceive the taste of coconut water or coconut milk as excessively dominant or disagreeable, prompting them to explore alternative beverage options.
Market Opportunities
Increasing Focus on the Energy Drinks
Coconut water has gained significant popularity as an energy beverage due to its remarkable hydrating properties. By strategically integrating essential vitamins, minerals, enzymes, and other bioactive constituents into coconut-based beverages, it is possible to enhance their overall nutritional profile. The provided text can be customized to align with individual preferences and medical requirements. Coconut water, owing to its inherent electrolyte content, is an exceptional beverage choice for post-exercise rehydration or as a tonic. Brands have the opportunity to emphasize the inherent functionality of their products, thereby catering to the preferences and needs of athletes, fitness enthusiasts, and individuals who actively embrace a dynamic way of life.
Market Scope
Report Metric
Details
Market Size by 2031
USD XX Million/Billion
Market Size in 2023
USD XX Million/Billion
Market Size in 2022
USD XX Million/Billion
Historical Data
2019-2021
Base Year
2021
Forecast Period
2023-2031
Report Coverage
Revenue Forecast, Competitive Landscape, Growth Factors, Environment & Regulatory Landscape and Trends
Segments Covered

Segment By Type

Mixed Coconut Beverages
Pure Coconut Beverages

Segment By Application

0-14 yrs
15-34 yrs
35-54 yrs
55 yrs. up

Geographies Covered

North America
Europe
APAC
Middle East and Africa
LATAM

Companies Profiles

VITA COCO
Pepsico
Coca-Cola(Zico)
Green Coco Europe
Taste Nirvana
C2O Pure Coconut Water
Tradecons GmbH
UFC Coconut Water
Edward Sons
Maverick Brands
Amy Brian
CHI Coconut Water
Grupo Serigy
Sococo
PECU
Koh Coconut
CocoJal
Segmental Analysis
Segment By Type
Coconut water or coconut milk can be combined with other ingredients to create mixed coconut cocktails that have a unique flavor and aroma. To make these beverages more intriguing, they frequently contain fruits, herbs, spices, or other plant-based additives in addition to natural flavors. Mixed coconut drinks are for those who desire both a novel and refreshing taste in addition to the conventional coconut flavor. To appeal to a variety of palates, they can provide a vast selection of options, from herbal infusions to combinations of tropical fruits.
Pure coconut water or pure coconut milk are the only ingredients used to make pure coconut drinks. They do not contain any additional substances or flavors. In these drinks, the genuine, organic flavor of coconuts is emphasised. The fact that pure coconut water is hydrating, vitamin-rich, and not overly sweet makes it a popular choice for rehydrating the body after exercise. Pure coconut milk can be used in drinks, food preparation, and baking, among other things. It is a rich, creamy, and adaptable dairy milk substitute.
Segment By Application
The naturalness and healthfulness of coconut drinks might be emphasized for this age group in order to appeal to parents who are concerned about their children's wellbeing. Pure coconut water might be promoted as a better alternative to sugary beverages that would keep kids hydrated and provide them with essential vitamins.
The mixed coconut drinks with novel flavors and health advantages may appeal to this age group. The convenience, naturalness, and distinctive flavors of these drinks are touted by brands as being perfect for people who are constantly on the go and need a pick-me-up after a workout.
This age group frequently places a high importance on pleasure and health. Pure coconut drinks are a natural component that can be added to food and beverages. Marketing campaigns could emphasize how coconut water can keep active individuals hydrated or how coconut milk can be substituted for dairy milk in recipes.
Older adults may find coconut drinks appealing due to their health benefits. The electrolytes in pure coconut water are beneficial to your overall health, particularly when it comes to hydration and getting the correct quantity of minerals into your system. Additionally, mixed coconut drinks with milder flavors can be more appealing to them.
Regional Analysis
North America (USA and Canada)
There has been a noticeable increase in the demand for healthier beverage options among individuals residing in North America. Coconut beverages align with prevailing health and fitness trends due to their electrolyte composition, hydrating properties, and potential as a dairy milk substitute. The individuals residing within this particular geographic area exhibit a notable inclination towards exploring and experimenting with unique and novel taste profiles. Following a physical activity, it is worth considering the consumption of pure coconut water as a potential rehydration option. Additionally, the Coconut Beverages Market offers a diverse range of blended coconut drinks that boast a multitude of flavors. In the North American market, there has been a notable emergence of a diverse range of coconut-based beverages. These offerings include flavoured coconut waters, carbonated coconut beverages, as well as innovative blends of coconut with various fruits and beneficial additives. The aforementioned regions exhibit a comprehensive distribution network encompassing various channels, including grocery stores, health food stores, quick-service restaurants, and internet marketplaces. Consumer preferences may be influenced by concerns surrounding the future of coconut cultivation and the accessibility of alternative plant-based beverages.
Europe (Germany, the U.K., France, Russia, Italy, Rest of Europe)
Beverages derived from the coconut fruit align harmoniously with Europe's prevailing focus on the promotion and consumption of natural and organic commodities. The multifaceted applications of pure coconut milk in culinary practices have garnered significant popularity among individuals. Additionally, the health benefits associated with the consumption of coconut water have been widely recognized and appreciated by consumers. Given the diverse culinary traditions across Europe, it is worth noting that both traditional and blended coconut beverages have found their place in this region. The Coconut Beverages Market offers a wide range of options to cater to diverse consumer needs, including those seeking dairy substitutes, adhering to a vegan lifestyle, or prioritizing their health. European consumers exhibit a strong inclination towards acquiring goods that are manufactured in a manner that demonstrates a commitment to environmental sustainability and the well-being of individuals. Research suggests that brands that prioritize ethical manufacturing practices and environmentally friendly packaging have the potential to achieve success in the Coconut Beverages Market. Plant-based milks, including various alternatives to coconut milk, are vying for Coconut Beverages Market share within the non-dairy beverage industry. Nevertheless, it is worth noting that certain misconceptions surrounding the calorie and fat composition of coconut milk can be effectively addressed through educational initiatives.
Asia-Pacific (China, Japan, South Korea, India, Southeast Asia, Rest of Asia-Pacific)
Coconuts are prominently featured in a wide array of Asian culinary preparations. Coconut beverages have gained significant popularity due to their pleasant taste, hydrating properties, and notable historical relevance. The utilization of coconut milk and water is highly encouraged due to their extensive historical and cultural significance across numerous Asian nations. Coconut-based beverages, commonly found in traditional foods, fast food options, and confectioneries, have been recognized for their potential health benefits. Coconut water is commonly employed as a rehydration solution in tropical areas, where the replenishment of electrolytes holds significant importance. The Asia-Pacific region has witnessed a significant rise in the demand for coconut drinks, leading to the exploitation of Coconut Beverages Market opportunity by both domestic and international enterprises. The assessment of the sustainability of coconut cultivation and the verification of product authenticity are of paramount importance, particularly in light of the wide array of available options.
South America (Mexico, Brazil, Rest of South America)
Coconuts are commonly employed in various culinary practices within the South American region. Coconut cocktails have gained significant popularity due to their distinct and exotic flavor profile, as well as their remarkable versatility in culinary applications. Moreover, these cocktails are also renowned for their potential health benefits, further contributing to their widespread appeal. The integration of indigenous fruits and ingredients into coconut-based beverages has the potential to cater to individuals' inclination towards familiar and popular tastes. Coconut water possesses an inherent sweetness that complements the hot climate and fast-paced lifestyle prevalent in the region. Additionally, its hydrating properties make it a suitable choice for individuals seeking to maintain optimal hydration levels. The consumption of pure coconut milk may warrant reconsideration due to its potential impact on traditional culinary practices and dessert preparations. The growing demand for coconut drinks is driving the interest of a broader clientele beyond their conventional applications. Factors such as Coconut Beverages Market competition and the increasing demand for sustainable coconut sources are likely to exert a significant influence on the growth trajectory of the Coconut Beverages Market.
Middle East and Africa (Saudi Arabia, UAE, Egypt, South Africa, Rest of MEA)
Coconuts hold significant symbolic value within the culinary traditions of Middle Eastern and African cultures. The popularity of coconut drinks can be attributed to several factors, including the presence of natural flavor, potential health benefits, and a rich historical background associated with coconuts. Coconut water and milk are commonly incorporated as flavor enhancers in traditional meals and beverages. Coconut water is widely regarded as a favored means of alleviating heat-induced discomfort in tropical regions due to its exceptional hydrating properties. Mixed coconut beverages have gained popularity due to their ability to cater to a diverse range of palates, owing to the multitude of distinct flavors and textures they offer. The exploration of the historical background of coconuts and their various applications throughout time may prove to be a compelling subject matter for individuals seeking to enhance their knowledge and understanding of this versatile fruit. The pursuit of environmentally-friendly methods for acquiring coconuts, while simultaneously preserving the distinctiveness of the products amidst a range of potential options, presents itself as a significant dual challenge. Each location offers a unique set of opportunities and challenges for the Coconut Beverages Market.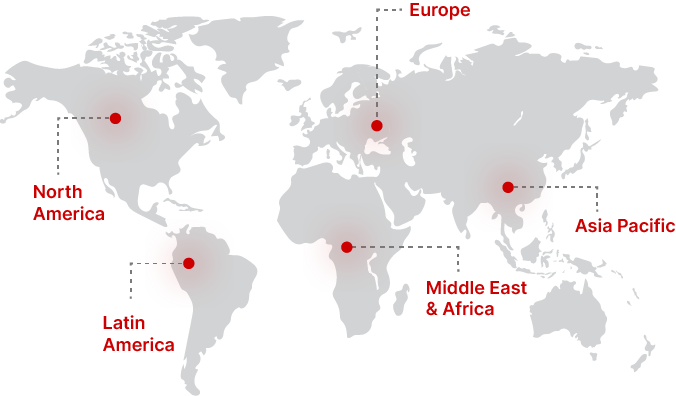 Regional Growth Insights
Download Free Sample
Key Players
VITA COCO
Pepsico
Coca-Cola(Zico)
Green Coco Europe
Taste Nirvana
Tradecons GmbH
UFC Coconut Water
Edward Sons
Maverick Brands
Amy Brian
CHI Coconut Water
Grupo Serigy
Sococo
PECU
Koh Coconut
CocoJal
Recent Developments
16 March 2023 - Ridgefield-based Corwin Beverage Co. has made the strategic decision to divest from the fiercely competitive beverage distribution industry. As part of this move, the company has opted to sell its nonalcohol division to the renowned food and beverage conglomerate, PepsiCo Inc.
Coconut Beverages Market Segmentations
Segment By Type
Mixed Coconut Beverages
Pure Coconut Beverages
Segment By Application
0-14 yrs
15-34 yrs
35-54 yrs
55 yrs. up
Frequently Asked Questions