Market Overview
According to Reed Intelligence the Global Cold Compression Devices Market Size will approximately grow at a CAGR of 5.3% during the forecast period.
Cold compression devices are medical devices that combine the benefits of cold treatment and compression to relieve discomfort, swelling, and inflammation in various parts of the body. They are also known as cold therapy systems or cryotherapy devices. These instruments are frequently used in sports medicine, orthopedic rehabilitation, and post-operative recuperation. The basic function of cold compression devices is to relieve pain and swelling by combining cold treatment and compression. Cold therapy involves the application of cold temperatures to the affected area, which helps constrict blood vessels, reducing blood flow and decreasing inflammation.
Compression, on the other hand, aids in the reduction of swelling by exerting pressure on the wounded region, reducing fluid accumulation, and promoting improved circulation. Cold compression devices generally comprise a portable unit or machine that circulates cold water or air through a specific wrap or sleeve. The wrap or sleeve is intended to be wrapped around the injured body part, such as the knee, ankle, shoulder, or elbow. The device cools the water or air and circulates it through the wrap, delivering continuous cold treatment to the afflicted region. Some devices also include adjustable compression settings, enabling the user to vary the strength of the pressure delivered.
Market Dynamics
Market Drivers
The Advantages of Cold Compression Treatment
Sports medicine is an area of medicine that assists athletes in avoiding injuries, improving performance, and recovering from injuries. Cold compression treatment, which mixes cold temperatures with pressure, is an essential component of sports medicine. It aids athletes in reducing pain and swelling while also promoting speedier recovery. As a result, cold compression devices are in high demand at sports clinics, training facilities, and professional sports teams. These devices are used to treat athletes and assist them in rapidly recovering so that they may return to their sport. Sports medicine has raised the need for such devices in the sports industry.
Market Restraints
Alternative Therapies Are Available
While cold compression therapy is effective, alternative pain and swelling therapies are available. Some people may prefer to treat their symptoms with medication such as pain relievers or with conventional ice packs. Because of this preference for alternate approaches, the need for cold compression devices may decrease. Individual tastes and comfort levels differ, and not everyone may be aware of the benefits of cold compression treatment. Educating patients and healthcare providers on the benefits and usefulness of cold compression devices in pain management and edema reduction can assist boost their acceptability and use.
Market Opportunities
Focus On Patient Education Can Be An Opportunity
Educating patients and healthcare professionals on the benefits and effective application of cold compression treatment might create opportunities for market growth. Many people will realize the benefits of these devices in controlling pain, lowering swelling, and assisting recovery as knowledge and comprehension grow. This increasing knowledge may raise the demand for cold compression devices as people seek non-pharmacological therapeutic choices. Manufacturers and healthcare providers may emphasize the benefits of cold compression therapy through educational campaigns, ensuring that patients and professionals know to make educated decisions about adopting these devices into their treatment programs.
Market Scope
Report Metric
Details
Market Size by 2031
USD XX Million/Billion
Market Size in 2023
USD XX Million/Billion
Market Size in 2022
USD XX Million/Billion
Historical Data
2019-2021
Base Year
2022
Forecast Period
2023-2031
Report Coverage
Revenue Forecast, Competitive Landscape, Growth Factors, Environment & Regulatory Landscape and Trends
Segments Covered

Segment by Type

Motorized Devices
Non-Motorized Devices

Segment by Application

Hospitals & Clinics
Rehabilitation Center
Sports Team

Geographies Covered

North America
Europe
APAC
Middle East and Africa
LATAM

Companies Profiles

Coolsystems (Game Ready)
DJO Global
BREG
Össur
ThermoTek
PowerPlay
Bio Compression Systems
Polar Products
HyperIce
Xiangyu Medical
Segmental Analysis
Segment by Type
Motorized cold compression devices have an electric motor or pump that circulates cold water or air through the compression wrap or sleeve. These devices allow it to control the temperature and pressure settings more precisely because they keep the pressure and cooling going all the time. Motorized devices are often used for consistent and focused therapy in hospital settings, sports rehabilitation centers, and after surgery.
Non-motorized cold compression devices do not require an electric motor or pump. Instead, they are usually simple cold packs or gel packs that can be put on the hurt area and held in place with compression wraps or bandages. These devices rely on the gel or pack to cool the area first, and the compression helps keep it in place. Non-motorized devices are often cheaper and can be used at home. This is helpful for people who have small injuries or want brief pain relief.
Segment by Application
Cold compression tools are used widely in hospitals and clinics for many different reasons. They are often used after surgery to ease pain, reduce stiffness, and help the body heal. These devices can also treat acute injuries like sprains, strains, and fractures outside of a hospital. In hospitals and clinics, motorized cold compression devices are often used to give patients controlled and constant treatments while being watched by a professional.
Rehabilitation centers focus on giving full care to people healing from accidents or getting better from long-term conditions. Cold compression devices are very important in these situations because they help with pain control, reduce inflammation, and speed up healing. Both motorized and non-motorized devices can be utilized, depending on the specific requirements of the patients and the nature of their rehabilitation program.
Professional sports teams frequently use cold compression devices as part of their injury treatment and rehabilitation practices. Athletes use these tools to lessen the discomfort, bruising, and inflammation brought on by accidents during sports. The equipment facilitates a faster return to play and helps to speed up the healing process. In sports team situations, motorized equipment is frequently favored because it provides precise control and can be tailored to the demands of individual athletes.
Regional Analysis
North America
The United States is a significant contributor to technology expenditures, especially in the healthcare industry, which includes hospitals and clinics. Cold compression devices serve an important function in the treatment of sports injuries, orthopedic procedures, and non-pharmaceutical pain management. As a consequence, there has been an increase in the precautionary use of these devices, leading to market expansion. With an emphasis on patient well-being and effective treatment options, the demand for cold compression devices has increased in the United States, contributing to the market's growth.
Europe
In Europe, the healthcare system is well-developed and allows for the use of advanced medical technologies. Cold compression devices are used in many healthcare settings, such as after surgery, to treat acute injuries, and in rehabilitation programs. The demand and growth of the market in Europe are driven by the region's focus on good healthcare and being aware that cold compression treatment can help patients get better.
Asia Pacific
The Asia Pacific region has the largest population with potential customers. The people residing in this region have a rise in disposable income and increased participation in sports and fitness activities. The region focuses on sports medicine, increasing awareness of non-pharmacological pain management options. Thus, the combination of a large population and changing lifestyle has presented a great opportunity for the cold compression device market in the region.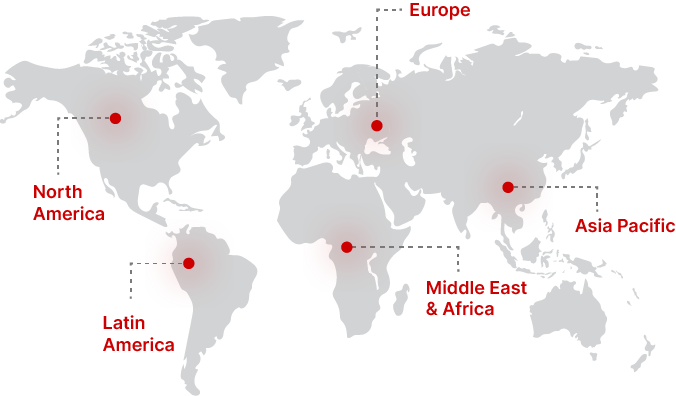 Regional Growth Insights
Download Free Sample
Key Players
Coolsystems (Game Ready)
DJO Global
Össur
ThermoTek
PowerPlay
Bio Compression Systems
Polar Products
HyperIce
Xiangyu Medical
Recent Developments
April 3, 2023, Enovis Corporation has announced its plan to acquire Novastep, a global developer of foot and ankle solutions, further expanding its portfolio in the minimally invasive surgery (MIS) field. Novastep is known for its best-in-class MIS bunion system, Pecaplasty, which offers improved patient outcomes, faster recovery, and reduced scarring and pain. The acquisition will strengthen Enovis' position in the global foot and ankle market, estimated to be worth over $3 billion. The deal, expected to close in the second quarter of 2023, aligns with Enovis' strategy of driving growth through innovation and enhancing patient outcomes.
Cold Compression Devices Market Segmentations
Segment by Type
Motorized Devices
Non-Motorized Devices
Segment by Application
Hospitals & Clinics
Rehabilitation Center
Sports Team
Frequently Asked Questions