Market Overview
According to Reed Intelligence the Global Cold Meat Market Size will approximately grow at a CAGR of 4.8% during the forecast period.
Cold meat is cooked or processed meat which is generally used in sandwiches or cold meat platters. This meat includes roasted beef, ham, turkey, chicken or salami. Cold meat is generally cooked at once and used in sandwiches or platters as per the requirement. They can be used making slices or non-sliced as well. They are generally used as a quick and convenient meals and which is in cold form.
Cold meat is generally stored at the temperature of less than 4 degrees. The cold meat is generally packaged air tight so that it remains away from the moisture and remain in good quality for a particular period of time. Once the cold meat package is opened it should be consumed within 3 to 4 days. After this period, it starts smelling and the quality does not remain the same. Cold Meat is mostly consumed in European countries. The German cold cuts like Black Forest ham, Italian cured meats like salami, French pates and terrines and British roast beef mostly use cold sliced and non-sliced meat in their dishes.
The market of cold meat is growing as it provides convenience for those who don't have time to cook the meat. They are used as quick meal options as they are already cooked. The food services are more benefitted by the growing demand of cold meat in the dishes which are provided by the restaurants or cafes. Urbanization is the major cause of demand as there are more nuclear families now a days which can use the packaged meat for convenience and economically stable population is ready to pay for packaged food.
Market Dynamics
Cold Meat Market Drivers
Growing Demand For Packaged Food
Cold cuts are a convenient and easy-to-eat food option, making them a popular choice for busy individuals and families. Additionally, the increasing popularity of meal kits and other pre-prepared foods has also contributed to the growth of the cold meat market. The demand for cold and packaged meat is increasing due to the change in lifestyle and busy schedules of people where there is no time for people to cook the meat and have it. The demand for packaged cold meat is more in restaurants as they use it in various dishes like salads and sandwiches. They are easy to store. As online retailing has become common these days the convenience of getting the cooked and packaged meat online can save the efforts of going to the stores. Product innovations are taking place like eat with low sodium and fats in it. The cold meat is mostly being sold through online mediums to meet the demand of the market.
Growing Number Of Restaurants
The number of restaurants is growing due to the increase in paying capacity, changing lifestyle and urbanization of rural areas. In restaurants the cold meat is mostly used for making sandwiches, platters or used in making salads. It is convenient for the chefs to purchase a required quantity of cold meat as per the requirement which makes it convenient for them as it saves time to cook it according to the requirement one by one. The cold meat can increase the efficiency of the workers as it reduces the time required to make a dish and customers are satisfied as there is on time delivery.
Cold Meat Market Restraints
Cold meat is a convenient and instant food source but has some bad health effects. If the packaged meat is used after the date expires, it starts smelling and may cause major digestion issues. The major adverse effect is that processed meat is known to be a group 1 carcinogen by the WHO. Harmful compounds are formed, known as nitrosamines, when the meat is processed. Nitrosamines damage the DNA and can cause cancer. Processed meat has more sugar produced, which may cause diabetes, so patients with diabetes cannot consume it. Processed meat has a high amount of saturated fat and sodium; both can increase the risk of heart disease. Saturated fat can lead to an increase in cholesterol levels, leading to plaque buildup in the arteries. Sodium can increase blood pressure, which can also strain the heart.
Market Scope
Report Metric
Details
Market Size by 2031
USD XX Million/Billion
Market Size in 2023
USD XX Million/Billion
Market Size in 2022
USD XX Million/Billion
Historical Data
2019-2021
Base Year
2022
Forecast Period
2023-2031
Report Coverage
Revenue Forecast, Competitive Landscape, Growth Factors, Environment & Regulatory Landscape and Trends
Segments Covered

Segment by Type

Sliced Cold Meats
Non-Sliced Cold Meats

Segment by Application

Supermarkets/Hypermarkets
Convenience Stores
Online Sales

Geographies Covered

North America
Europe
APAC
Middle East and Africa
LATAM

Companies Profiles

Qinhuangdao Ocean Food
Sichuan Province Huiquan Canned Food
Tulip Food Company
Kraft Heinz
Seaboard
Hormel Food
Daniele
Applegate
Cris-Tim
Bryan Foods
Segmental Analysis
Segment by Type
The sliced cold meat is also known as Deli meat or sandwich meat. It is generally sliced and cooked and served cold. The meat can include pork, beef, poultry, etc. Sliced meat is generally used in salads, wraps, and sandwiches. Different types of sliced cold meats include Ham, Salami, Turkey, Chicken, etc. Salami is a sausage made from pork, beef, etc. It is favoured to use herbs and spices while serving. It is usually used in Sandwiches, Pizzas, and Pasta. Usually, cold meats with low sodium levels are purchased, which are less harmful and have low fats. Older people or pregnant women should not consume this meat product as it has higher sodium and fat levels due to the processes carried out to preserve it.
Non-sliced cold meat is meat that is sold without making slices or pieces. This meat can be sliced according to the requirement of the customer or user. The Roasted no, sliced beef is a whole piece of beef served after chilling it at lower temperatures. Corned beef brisket is a cured and seasoned beef brisket. It is usually simmered or boiled until it is tender, and then it is chilled. Sliced cold meats are often used in restaurants for making cold meat platters, sandwich filling and are also used in salads. As these cold meats are stored for a long time after cooking at lower temperatures, they can be contaminated, and the sugar and sodium level in the meat rises, which makes them low quality and cannot be consumed by older adults, pregnant women, and small children.
Segment by Application
Supermarkets/Hypermarkets
Supermarkets most commonly have cold meat packages. This includes sliced and non-sliced meat. As supermarkets are mostly located near the houses or residents, it becomes easy to purchase it from there. Supermarkets purchase a large quantity of cold meat packages to sell at competitive prices, making it affordable for consumers to buy them at lower prices. The food purchased by the supermarket is tested thoroughly and purchased only if it follows supermarkets' strict food safety compliances. The products are touched or handled by a large number of people every day. If the food is even slightly torn or open, it may facilitate the entrance of contaminants, leading to the lower shelf life of cold and processed meat.
Convenience stores are generally located in high-traffic areas, making them easily accessible to users. Convenience stores offer a wide variety of cold meat. This includes the common cold meat products such as ham, turkey, and salami. It also has some exotic options like prosciutto, capocollo, and suppressant. They also offer ready-to-eat sandwiches and salads, mostly purchased to save cooking time. They offer lower prices than the retailers but with the same quality of cold meat. So, it is a good source of cold meat, packaged and ready-to-eat dishes in which cold meat is used.
A variety of Cold meat options are sold online too. Due to the increase in technological advancements and increased demand for convenience, people prefer online purchases over visiting supermarkets every time. Online retailers also provide a variety of cold meat packages and dishes made using cold meat. The frequency of ordering food online has increased due to the increase in online retail shops. As the shipping costs can be high for the products sold online, the price of the food items can be higher compared to the supermarkets. It can be risky to order meat online as we cannot see it before purchasing or checking the quality.
Regional Analysis
North America
Pork is the largest sold form of processed meat and cold meat in North America. The meat market has increased by 35% from 2016 to 2021. Due to changing lifestyles, there is an increasing demand for ready-to-eat or ready-to-cook meat among consumers across the region. The United States Processed Meat Market's top five companies are Hormel Foods Corporation, Marfrig Global Foods SA, Sysco Corporation, Tyson Foods, Inc., and WH Group Limited. Fast food outlets or restaurants with menus comprising Chinese cuisines that use processed meat products are driving the market of cold meat in the region.
Europe
The processed meat market in the region is expected to grow at a rate of 4.2%. In Europe, different types of processed meats are sold. As the growing working population is increasing disposable income and rapid urbanization, the preference for ready-to-eat food products is rising, which may act as a driver of the market in the region. Russia is the largest market for processed meat. The European processed meat market is becoming highly competitive, and some of the key players are BRF SA, Cargill Inc., Churikova Group, Foster Farms, Marfrig Group, and Nippon Meat Packers Inc. Urbanization and changing customer preferences have led to the demand for cold meat in Russia.
Asia Pacific
China holds 49% of the global pork consumption in the world. It is mainly cold meat which is used in many Chinese dishes. Chilled and processed beef is the largest selling cold meat in China. Rising consumption of pork meat which is chilled or frozen, to preserve it for a longer time. Several chilled processed red meat products, including Classical German Bacon, Tasty Pork Shank, and Black Pepper Pork Chop, have been introduced into the market, which increases the demand for meat. China imports pork from the US, Brazil, Canada, and Europe. The demand for dishes that use cold meat is increasing in the region and contributes to the growth of the cold meat market.
South America
The South American processed meat market is expected to grow at a CAGR of 9.2%. The demand for processed meat products, especially beef, is increasing in the region due to its nutritional value and availability. Processed meat products are made using all-natural methods and stored in refrigerated environments to prevent external spoilage. New packaging trends such as shrink wrapping or vacuum packaging are also being used to increase the product's shelf life. Beef is the most preferred type of meat form in the region. These factors would drive the market of cold meat in the region.
Middle East and Africa
Meat consumption has increased in the region of Africa. The steady growth of restaurants, Foodservice restaurants, and an increase in meat consumption in the region is expected to drive the market of cold meat consumption in Africa.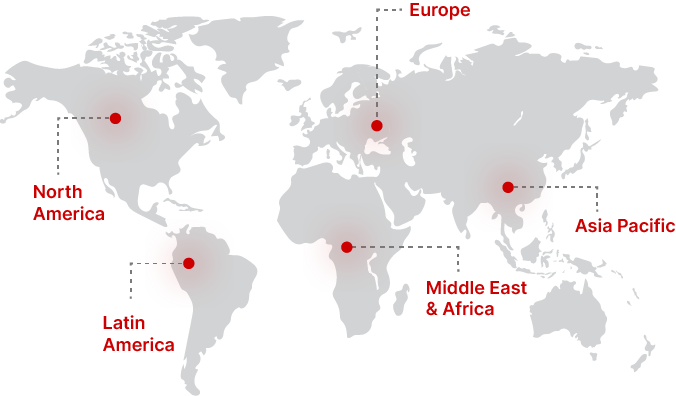 Regional Growth Insights
Download Free Sample
Key Players
Qinhuangdao Ocean Food
Sichuan Province Huiquan Canned Food
Tulip Food Company
Seaboard
Hormel Food
Daniele
Applegate
Cris-Tim
Bryan Foods
Cold Meat Market Segmentations
Segment by Type
Sliced Cold Meats
Non-Sliced Cold Meats
Segment by Application
Supermarkets/Hypermarkets
Convenience Stores
Online Sales
Frequently Asked Questions