Market Overview
According to Reed Intelligence the Global Companion Animal Breeding Management Market Size will approximately grow at a CAGR of 7.8% during the forecast period.
Companion animal breeding management is overseeing pet breeding to maintain the health, welfare, and safety of both the animals and their owners. This includes selecting the animals for breeding, determining the best environment for the animals, and assuring sufficient feeding, exercise, and medical care. It also entails keeping an eye on the animals for symptoms of illness and ensuring that any pups or kittens born as a result of the breeding are healthy and well-socialized.
The increasing demand for healthy and genetically superior animals, greater awareness about animal health and welfare, and growing pet ownership around the world all contribute to market growth. The global companion animal breeding management market is divided into type, application, and geography.
Market Dynamics
Market Drivers
Increasing Demand for Purebred Companion Animals
Growing demand for purebred companion animals is one of the market's drivers. Purebred animals are bred to have specific characteristics, attributes, and heritage, making them suitable for pet owners with specific preferences. Breeding management is critical to purebred animals health, genetic variety, and quality. As more pet owners want purebred companions, demand for breeding management services and goods rises, propelling the market forward.
Reproductive Technology Advancements
Reproductive technology advancements have profoundly impacted the Companion Animal Breeding Management Market. Artificial insemination, embryo transfer, in vitro fertilization, and genetic screening have transformed the breeding process, allowing breeders to improve genetic qualities, increase breeding efficiency, and lower the danger of inherited disorders. These technologies have given breeders additional options and enhanced success rates, resulting in the widespread usage of breeding management products and services.
Market Restraint
Ethical and Animal Welfare Concerns
The growing ethical and animal welfare concerns in the companion animal breeding management market. Concerns have been expressed by some individuals and organizations concerning breeding techniques, potential health issues associated with certain breeds, and the influence of excessive breeding on the overall well-being of companion animals. These concerns may result in increased scrutiny, restrictions, and public opinion opposing particular breeding procedures, so influencing the expansion and acceptance of breeding management services.
Market Opportunities
Personalized Genetic Testing and Health Management
Personalized genetic testing and health management represent an opportunity in the Companion Animal Breeding Management Market. Genetic testing advances have made it possible to identify probable genetic illnesses, characteristics, and predispositions in companion animals. This data can be used to develop tailored health management programs that include preventive actions, dietary suggestions, and specialized care. Offering thorough genetic testing and individualized health management services allows enterprises in the market to differentiate themselves and cater to the needs of pet owners who are increasingly concerned about their animals' well-being.
Market Scope
Report Metric
Details
Market Size by 2031
USD XX Million/Billion
Market Size in 2023
USD XX Million/Billion
Market Size in 2022
USD XX Million/Billion
Historical Data
2019-2021
Base Year
2022
Forecast Period
2023-2031
Report Coverage
Revenue Forecast, Competitive Landscape, Growth Factors, Environment & Regulatory Landscape and Trends
Segments Covered

Segment By Type

External Use
Internal Use

Segment By Application


Dogs
Cats

Geographies Covered

North America
Europe
APAC
Middle East and Africa
LATAM

Companies Profiles

Boehringer Ingelheim
Zoetis
Merck
Elanco
Bayer
Virbac
Ceva Sante Animale
Vetoquinol
Bimeda Animal Health
Chanelle


Segmental Analysis
Segment By Type
The process of bringing animals from outside a breeding program, such as from other programs or from a rescue or shelter, to contribute new genes and improve the genetic variety of the program is known as external use in companion animal breeding management. This lowers the danger of hereditary disorders and other health issues and can also assist in improving qualities like temperament and stature.
The use of animals from a breeding program to maintain or increase the genetic quality of the breeding program is referred to as internal use in companion animal breeding management. This involves maintaining animals for breeding purposes or using them to introduce new bloodlines or outcrosses into the program. Internal usage also includes breeding animals to create offspring for use as display, working, or pet animals.
Segment By Application
One of the important reasons driving this market over the projection period is the increased relevance of breeding dogs for several uses, including companion and working animals. Also, increased consumer preference for small dog breeds is expected to fuel demand in this segment over the forecast period.
Cats are expected to rise significantly over the forecast period, owing to increased consumer awareness about pet care across various areas and rising adoption rates among households globally.
Regional Analysis
North America (United States, Canada and Mexico)
A high level of awareness and use of modern breeding management technology defines the North American Companion Animal Breeding Management market. The region's companion animal population, which includes dogs, cats, and other small pets, fuels the demand for breeding management solutions. The market is very competitive, with several established companies offering various animal breeding management goods and services.
Europe
The Companion Animal Breeding Management market in Europe is mature and well-developed. The region has a strong culture of safe pet keeping and breeding techniques. There is a rising emphasis on genetic health testing and breeding animal selection to ensure healthy offspring. The industry is being pushed by rising demand for purebred pets and the implementation of improved breeding management technology.
Asia Pacific
The Asia Pacific Companion Animal Breeding Management market is expanding rapidly due to increased disposable income, urbanization, and changing lifestyles in countries such as China, India, and Japan. The region has a big companion animal population, and there is a growing demand for high-quality breeding management solutions. The market, however, is fragmented, with a mix of established businesses and local sellers offering a wide range of products and services.
South America
South America's Companion Animal Breeding Management industry is expanding, owing to rising pet ownership rates and shifting attitudes toward pet breeding. Demand for breeding management solutions has increased in countries such as Brazil, Argentina, and Chile. The presence of both global and regional competitors in the market, offering a variety of technology and services to support animal breeding techniques, distinguishes it.
Middle East Africa
The Middle East and Africa Companion Animal Breeding Management market is still in its early stages but has great growth potential. The region's pet population is growing, with a growing emphasis on animal care. Modern breeding techniques and a shift toward responsible breeding practices characterize the market. However, the market faces constraints such as limited access to new technologies and a lack of knowledge about breeding management solutions.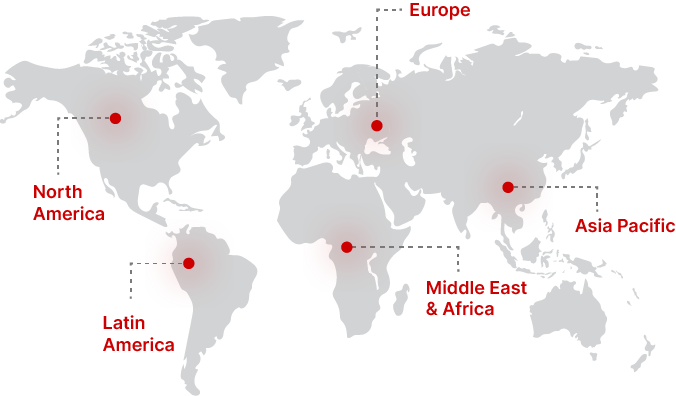 Regional Growth Insights
Download Free Sample
Key Players
Boehringer Ingelheim
Zoetis
Merck
Elanco
Bayer
Virbac
Ceva Sante Animale
Bimeda Animal Health
Chanelle


Recent Developments
January 2021: ABS Global has established a collaboration with Bair Ranch to illustrate the cow-calf management system's potential impact on skewed sperm and terminal genetics.
Companion Animal Breeding Management Market Segmentations
Segment By Type
External Use
Internal Use
Segment By Application
Frequently Asked Questions