Market Overview
According to Reed Intelligence the Global Depaneling Machine Market Size will approximately grow at a CAGR of 5.3% during the forecast period.
Individually printed circuit boards are assembled on a larger multi-board panel that contains many printed circuit boards. The ability of machines to work on several individual circuit boards simultaneously makes it possible to produce a large number of printed circuit boards (PCBs). This is made possible by mounting multiple PCBs onto a bigger multi-board panel. During manufacturing, PCB Depaneling separates and removes the numerous smaller individual PCBs from the larger multi-board panel. This is done so that the individual PCBs can be used individually.
The advanced technological progress has resulted in the gradual reduction of individual components. Due to this size reduction, the usage of smaller PCBs is required. To extract these smaller PCBs from multi-board panels, specialized depaneling techniques are required. In addition to the fact that every board is distinct and one-of-a-kind in its design, having been created for a particular product, the depaneling procedure also becomes one-of-a-kind to accommodate its requirements.
One of the most significant tendencies seen in the market for Depaneling Machines is the rising use of cutting-edge technologies and components to improve the overall performance of Depaneling Machine goods. This involves the application of innovative coatings, smart sensors, and novel production techniques to increase the durability, efficacy, and safety of items manufactured by Depaneling Machine. As a direct consequence of this, there is anticipated to be an increase in demand in the coming years for Depaneling Machine materials with a high-performance level.
Market Dynamics
Global Depaneling Machine Market Drivers
Rising Demand For Consumer Electronic Preferences Across The Globe
As a result of the fact that computers and consumer electronics are expected to be two of the consumer products with the highest growth rates in 2023, the market presents a tremendous opportunity for dropshipping businesses.
The increased demand for technologically advanced computers, mobile phones, televisions, and electronics related to the military can be credited with driving high output levels in the electronics business. Because of the market circumstances, manufacturers must keep themselves current with the most recent technology, and technological capabilities play an essential part in the sales process for products aimed at higher-income classes. The production of consumer electronics in India currently accounts for the lion's share of the country's overall output of electronic goods.
Global Depaneling Machine Market Restrains
Risk Associated With The Utilization of Machines
Depaneling can be physically demanding; the printed circuit board (PCB) may become bent, which could cause certain components to crack or, in the worst-case scenario, break traces. Avoiding positioning components close to the edge of the printed circuit board assembly (PCBA) and aligning components parallel to the break line are two ways to help reduce this issue.
The PCB may be a different size than intended since some depaneling methods can produce unexpected results. The best way to limit the risk is to speak with the manufacturer about which dimensions are most important and choose a depaneling procedure tailored to your specific requirements. The tolerance for hand depaneling will be the laxest, while the tolerance for laser depaneling will be the most precise.
Global Depaneling Machine Market Opportunities
Advancement In Technology
Laser depaneling methods are becoming increasingly common, particularly as the complexity of circuit boards and the component ratios on those boards continue to increase. Our basic setup for our UV and CO2 depaneling systems includes machine vision for locating board fiducials, which enables the precise cutting printed circuit boards (PCBs). Using a process that does not involve contact, cut rigid and flex boards while attaining close tolerances and producing minimal detritus. This is the latest technology upgrade in the Depaneling machine that will boost the growth of the Depaneling machine market.
Market Scope
Report Metric
Details
Market Size by 2031
USD XX Million/Billion
Market Size in 2023
USD XX Million/Billion
Market Size in 2022
USD XX Million/Billion
Historical Data
2019-2021
Base Year
2022
Forecast Period
2023-2031
Report Coverage
Revenue Forecast, Competitive Landscape, Growth Factors, Environment & Regulatory Landscape and Trends
Segments Covered

Segment by Type

In-line Depaneling Machine
Off-line Depaneling Machine

Segment by Application

Consumer
Industrial/Medical
Automotive
Military/Aerospace

Geographies Covered

North America
Europe
APAC
Middle East and Africa
LATAM

Companies Profiles

ASYS Group
Cencorp Automation
MSTECH
SCHUNK Electronic
LPKF Laser & Electronics
CTI
Aurotek Corporation
Keli
SAYAKA
Jieli
IPTE
YUSH Electronic Technology
Getech Automation
Genitec
Osai
Segmental Analysis
Segment By Type
In-line Depaneling Machine
The workflow of a PCB paneling machine can be more efficiently organized with the assistance of a tool called an in-line type. It finds usage in various applications, including the production of small to medium quantities, the development or design of prototypes, assembly, and testing of products, and so on.
Off-line Depaneling Machine
An off-line type is a manual machine utilized in PCB depaneling machines to cut and drill various components. These components include capacitors, resistors, inductors, and others. It is a standalone gadget that does not require a connection to the internet to function.
Segment By Application
In the emerging market, the use of electronic devices is increasing. Electronic devices become an essential part of daily life. PCB of electronic devices has very significant components like processor, memory, camera module, connector, audio, and graphics that help in the functioning of electronic devices. The most common devices are mobile phones, Smartphones, laptops, tablets, television, microwave, refrigerator, alarm clock, and coffee makers are most prominent devices used by consumers.
Industries and health are a sector with more advanced equipment, and needs are critical in usage. If any fault is found in the medical devices, it will harm the patient's health and the overall industry. In this case, PCBs are strictly monitored to meet their standards. PCBs are used in medical devices like CT, CAT, and ultrasonic scanners; Infusion pumps, such as insulin and patient-controlled analgesia pumps; pacemakers, etc. PCBs used in the industrial sector often need a very high power output and endure the severe conditions in industrial facilities to function properly—industrial devices like electric drills and presses, C-to-AC power inverters, solar power cogeneration equipment, etc. Depaneling machine help cut one large PCB chip into smaller sizes that further use this industrial and medical equipment.
Automotive manufacturers widely use electronic components in their vehicle manufacturing. A PCB may need to tolerate severe temperatures or vibrations to function well in a particular component of the vehicle. It is also essential that they function dependably if they are included in one of the vehicle's safety features. Due to the above challenging factors, manufacturers may use high-temperature laminates, aluminum or copper substrates, or thru-hole-mounted components. Cars contain many components like entertainment and navigation, sensor, and control systems. Each of these components has PCB according to their requirement sizes, and each PCB functions individually. A depaneling machine is used to depanel the PCB into separate PCB chips and contains components used for Car manufacturing.
Electronics used in aerospace applications have requirements comparable to those used in the automotive sector; however, printed circuit boards (PCBs) used in aerospace applications may be subjected to even more severe conditions. PCBs find applications in many different pieces of aircraft hardware, such as satellites, radio communications systems, and even planes and space shuttles. Use of PCB in the aerospace industry in the equipment that powers a variety of aircraft, control towers, satellites, and other systems, monitoring equipment, including accelerometers and pressure sensors, to monitor the function of the aircraft. Depaneling machines make smaller parts of aerospace equipment.
Regional Analysis
The Global Depaneling Machine Market is segmented by region as North America, Europe, Asia Pacific, Latin America, and Middle East and Africa.
North America
The market of electronic devices in North America is expanding. The demand for electronic devices like monitors, speakers, and wearables holds a significant market share. The growing gaming trend, like video games, gaming monitors, and consoles in North America and globally, increases companies' market share. In North America increase in demand for depaneling machine.
Europe
The European market is projected to steady growth over the forecast period owing to stringent regulations regarding waste disposal coupled with growing environmental concerns among manufacturers about the emission of toxic gases during manufacturing processes. This resulted in increased adoption of PCB depaneling machines across this region, thereby boosting industry revenue share when it accounted for around 30%.
Asia-Pacific
The Asia-Pacific area is expected to have the highest growth rate of all the regional markets. This rise can be ascribed to countries like China, India, Japan, and South Korea's increased need for consumer electronics, communications equipment, and industrial gear. It is projected that increasing government investments in infrastructure construction will stimulate demand for PCB fabrication factories throughout these countries, further accelerating regional growth.
South America
The market in South America is just beginning to blossom at the moment. On the other hand, rising urbanization is projected to increase product penetration and further fuel the expansion of the market. In addition, developments in areas such as the internet, video streaming, and broadcasting facilities are expected to increase product consumption. In February 2018, the telecommunications company Liberty Latin America Ltd. purchased eighty percent of the shares held by the Costa Rican cable operator Cabletica from Televisora de Costa Rica S.A. Cebletica is one of the most prominent cable operators in Costa Rica. The company caters to residential clients by providing them with analog and digital television and broadband internet services. The growth of manufacturingdepaneling machines has been increasing in recent years.
Middle East and Africa
The rapid expansion of the consumer electronics sector in South Africa is largely driven by the increasing prevalence of wireless connectivity among various electronic gadgets. The market in South Africa is being driven by increasing investments in research and development in consumer electronics as well as technological improvements. Additionally, the industry is driven by the growing popularity of electronic gadgets that can be worn. This country has potential for market expansion thanks to recent developments such as the appearance of Internet of Things technology in fitness bands and the expanding use of smart electronic gadgets. Due to the above innovation, manufacturing of Depaneling machines in this region will increase.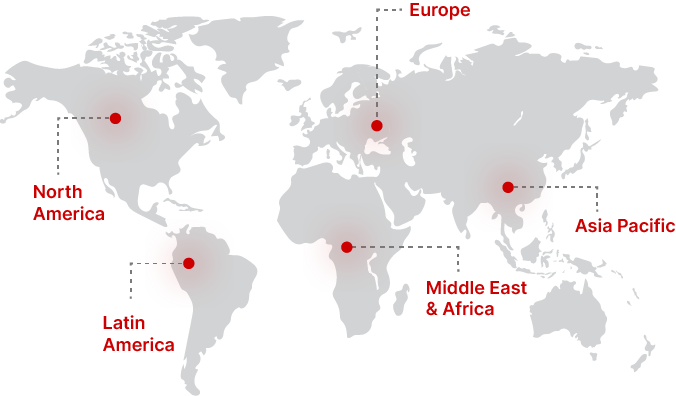 Regional Growth Insights
Download Free Sample
Key Players
Cencorp Automation
MSTECH
SCHUNK Electronic
LPKF Laser & Electronics
CTI
Aurotek Corporation
Keli
SAYAKA
Jieli
IPTE
YUSH Electronic Technology
Getech Automation
Genitec
Osai
Depaneling Machine Market Segmentations
Segment by Type
In-line Depaneling Machine
Off-line Depaneling Machine
Segment by Application
Consumer
Industrial/Medical
Automotive
Military/Aerospace
Frequently Asked Questions