Market Overview
According to Reed Intelligence the DNS and Web Hosting Market Size will approximately grow at a CAGR of 12.2% during the forecast period.
Domain Name System (DNS) converts human-readable domain names into computer-readable IP addresses, allowing your computer to communicate with the website server and access its content. DNS works in the background, and it's not something the average internet user will need to worry about much. But without it, the browser wouldn't know where to point your web page request, and finding the information you need would be a much more arduous process.
If a person wants to visit a website, the Domain Name System (DNS) will look up the name of that particular website and translate it into numbers (an IP address); this request is called a query. So, instead of entering a website's IP address, the user must enter its domain name into the browser, and the DNS provider will take care of the rest. One common misconception is that web hosting and DNS hosting are the same. Whereas a web host provides the online space in which your actual website is hosted, a DNS host is a network service that provides the authoritative name server for the domain's queries.
A DNS host provides the authoritative name servers that answer queries for the website. Without a DNS host, the domain couldn't be found online. There are free, cheap, and premium DNS providers, all offering a different customer experience.
Market Dynamics
Market Drivers
The Continuous Need for a Faster Business Website and Reliability in Organizations
Slow website speeds and downtime can cost a lot to organizations to maintain their good relationship with their customers. Hence, DNS and web hosting provide a connection for companies to connect customers to the company's websites in the fastest and most reliable way possible. DNS platforms are a cost-effective way to create and manage hostnames on domains using a trusted DNS network. Hence, it is always needed by organizations.
Market Restraints
Largely Affected by the Provider's Infrastructure
The infrastructure of a provider has a significant impact on DNS speeds, but there are additional elements that influence efficiency. The example that best illustrates this is place. Some service providers have vast infrastructures and Points of Presence (PoPs) in key cities in the United States. However, their servers are frequently off-premise despite their proximity to data centers. This may seem like a non-issue; however, external locations result in an additional step in the DNS process, which adds crucial milliseconds to each query before a record can be delivered. This may seem like a non-issue; however, external locations result in an additional step in the DNS process.
Market Opportunity
Rising Adoption of Cloud Hosting in Various Industries
Cloud hosting is becoming more popular among companies and is predicted to continue being a primary growth driver in the market for web hosting services. These hosts provide companies with a safe, secure, and strong base for their business use. To expand their companies, web hosting providers pursue multi-cloud hosting clients. With increasing global industrialization, it is necessary to have Domain Name System (DNS) Forum as a meaningful platform for the regional DNS community to network, exchange ideas, and explore collaboration opportunities.
Market Scope
Report Metric
Details
Market Size by 2031
USD XX Million/Billion
Market Size in 2023
USD XX Million/Billion
Market Size in 2022
USD XX Million/Billion
Historical Data
2019-2021
Base Year
2022
Forecast Period
2023-2031
Report Coverage
Revenue Forecast, Competitive Landscape, Growth Factors, Environment & Regulatory Landscape and Trends
Segments Covered

Segmentation By Type

Public Cloud
Private Cloud
Hybrid Cloud

Segmentation By Application

Intranet Site
Public Website

Geographies Covered

North America
Europe
APAC
Middle East and Africa
LATAM

Companies Profiles

Amazon Web Services
Come on daddy
Alibaba Cloud
1&1 Ionos
Liquid canvas
Google Cloud Platform
Hetzner Online Gmbh
Equinix
International Endurance Group
WPEngine
Digitalocean
AT&T
Combell
DreamHost
EarthLink
Rack space
HostGator
Square space
Segmental Analysis
Segmentation By Type
Most cloud computing uses "public clouds." A third-party cloud service provider owns and runs the cloud resources, such as computers and storage, and gives them to users over the Internet. In a public cloud, the provider owns and manages all the gear, software, and other infrastructure that makes it work. A public cloud is something like Microsoft Azure.
A private cloud comprises cloud computing tools only used by one company or group. The private cloud can be physically housed at your organization's on-site data center, or a third-party service provider can host it. In a private cloud, on the other hand, the services and assets are always kept on a private network, and the hardware and software are only used by your company.
A hybrid cloud is a type of cloud computing that blends on-premises infrastructure or a private cloud with a public cloud. Hybrid clouds let data and apps move between the two locations. Many companies choose a hybrid cloud approach because it's important for their business to meet regulatory and data sovereignty requirements, get the most out of their on-premises technology investments, or deal with problems related to low latency.
Segmentation By Application
An intranet is a private network only used by people in the same company. Its main goal is to help employees work together, store information, and safely talk with each other. Organizations primarily use it to share organizational updates, store files, connect employees, collaborate with teams across borders, increase productivity, and give employees a voice.
The World Wide Web is made up of all websites that are open to the public. There are also private websites that can only be viewed on a private network, like a company's internal website for its employees. Users can access websites with desktops, laptops, tablets, and cell phones, among other things.
Regional Analysis
The Global DNS and Web Hosting Market is segmented by region as North America, Europe, Asia Pacific, Latin America, and Middle East and Africa.
North America
At least 93% of Americans use the internet, 41% more than in 2000. Even though much of this is due to reading, games, and socializing, 76% of Americans shop online and spent $431,1 billion in online shopping alone in 2020. To clarify, 31% of Americans are always online, and almost half of all US internet users go online more than once daily. Hence, they always need strong internet connections leading to the DNS and Web Hosting Market Demand.
Europe
DNS and Web hosts protect against threats on the internet, such as malware, phishing, and ransomware. In Europe, many users prefer DNS because it is a consumer product suite that makes the internet faster, safer, and more reliable. European service providers shorten the routes between every network and data center, making internet access even faster. Users can safeguard their families against adult content by filtering or pre-configured protection. It's the easiest way to add parental and content-filtering controls to every device in the home. This resulted in the DNS and Web Hosting Market Growth in the Europe region.
Asia-Pacific
Several countries in the APAC region are experiencing rapid changes in economic development, population growth and urbanization, social transformation, and technology. The APAC region is expected to showcase the highest growth rate owing to the increasing demand for electronic devices in emerging economies such as India and China. Hence, the market for DNS and Web hosting is expected to experience considerable growth across various regions in the coming years.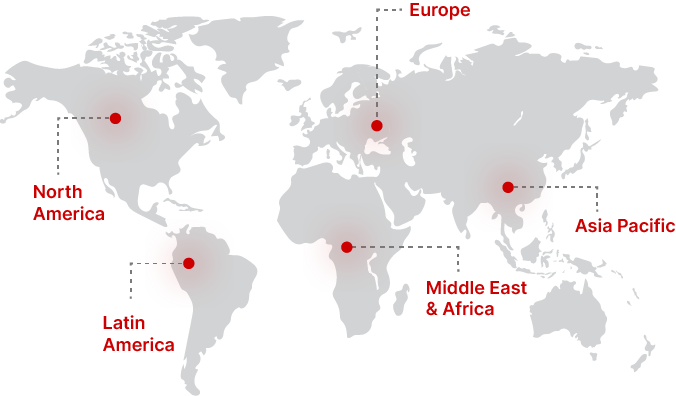 Regional Growth Insights
Download Free Sample
Key Players
Amazon Web Services
Come on daddy
1&1 Ionos
Liquid canvas
Google Cloud Platform
Hetzner Online Gmbh
Equinix
International Endurance Group
WPEngine
Digitalocean
AT&T
Combell
DreamHost
EarthLink
Rack space
HostGator
Square space
Recent Developments
June 2023
Alibaba Cloud, the digital technology and intellectual backbone of Alibaba Group, is partnered with Asia Pacific College (APC) to train and strengthen the cloud computing competencies of teachers and students as part of its efforts on local digital talent empowerment in the Philippines. Part of the partnership is an establishment of a state-of-the-art joint innovation lab on the APC campus. This innovation lab will serve as a dynamic incubator, fostering the development of creative industry solutions and promoting collaboration among students, faculty, and industry professionals.
DNS and Web Hosting Market Segmentations
Segmentation By Type
Public Cloud
Private Cloud
Hybrid Cloud
Segmentation By Application
Intranet Site
Public Website
Frequently Asked Questions