Market Overview
According to Reed Intelligence the Global Dynamic Creative Optimization (DCO) Market Size will approximately grow at a CAGR of 10.3% during the forecast period.
Dynamic Creative Optimization (DCO) is creating and serving multiple ad variants to users to discover the optimal combination of creativity and audience. Dynamic creative optimization describes targeting variables transmitted from the data management platform to dynamic creative optimization to initiate direct advertising campaigns based on the requirements or preferences of consumers. Dynamic Creative Optimization presents an ad technology solution that creates and generates personalized advertisements based on the user's prior ad-serving history. Various Photoshop tools, such as video, animation, native components, and interactive elements, are used to develop the creative aspect of an advertisement display.
DCO is crucial because it enables you to serve the most relevant advertisement to each user, increasing your chances of converting them. The expansion of the DCO market can be attributed to the rising demand for programmatic advertising and the rising demand for real-time marketing solutions across industries. The growing digital transformation trend also contributes to the expansion of the DCO market.
Market Dynamics
Market Driver
Digital marketing consumers are increasing due to rising disposable incomes, rising product demand, abundant raw materials, altering consumption technologies, and innovative products. Content advertising has become a beneficial method for companies and brands to communicate with and reach their primary consumers. Social media platforms like Facebook and Instagram give businesses a golden opportunity to promote their goods and services. As nearly half of the global population uses social media, market occupants are emphasizing social media marketing more. This rise in online advertising platforms increases the market for dynamic creative optimization.
Market Restrain
Lack of Awareness About Dynamic Creative Optimization
Most small retailers are unaware of the newest advertising platforms, such as dynamic creative optimization. Consequently, few individuals can reach that company. Small online retailers typically have fewer resources than large organizations. They lack a comprehensive understanding of advanced advertising techniques. Small businesses are not exploring new technologies such as DCO. Advertising on a large platform incurs greater costs, whereas small businesses do not invest significantly in advertising. Due to these variables, the DCO market is impeding its global expansion.
Market Opportunities
Growth of Online Shopping
Online advertising allows you to advertise your business beyond your immediate area and frequently to a worldwide audience. The Internet lets you rapidly connect with your audience and expand your business without traveling. This can expose a business to millions of prospective customers. As the company grows its online presence, it may generate additional leads and increase its profits. Amazon, Flipcard, and Meesho are popular websites where the rate of online purchases is rising. People typically favor online shopping over traditional shopping to save time. Thus, businesses are shifting their customer base to the digital format. It provides DCO the opportunity to expand its market in the future years.
Market Scope
Report Metric
Details
Market Size by 2031
USD XX Million/Billion
Market Size in 2023
USD XX Million/Billion
Market Size in 2022
USD XX Million/Billion
Historical Data
2019-2021
Base Year
2022
Forecast Period
2023-2031
Report Coverage
Revenue Forecast, Competitive Landscape, Growth Factors, Environment & Regulatory Landscape and Trends
Segments Covered

Segment by Type

Platform
Services

Segment by Application

SMEs
Large Enterprises

Geographies Covered

North America
Europe
APAC
Middle East and Africa
LATAM

Companies Profiles

Celtra
Thunder
Amazon (Sizmek)
Adobe
Criteo
Avocado
Bannerflow
Knorex
Balihoo
Admotion
Segmental Analysis
Segment by Type
Dynamic creative optimization (DCO) is a display advertising technology that generates personalized advertisements at the time of ad serving based on data about the observer. There are numerous available platforms for personalized advertising. Google advertising is one of the most effective ways businesses promote their products. Google offers tools like google ads, google display, google studio, and Video 360. Adform, Sizmek, Celtra, and Jivox are also excellent advertising platforms. By delivering more personalized and contextually pertinent content to their target audience, DCO platforms allow advertisers to increase engagement, boost conversions, and improve overall ad performance.
Dynamic Creative Optimization is a concept or service that numerous businesses, agencies, and marketing platforms offer for advertising. DCO utilizes cutting-edge technology, innovative concepts, and advertising experts to customize and maximize ad creatives for numerous businesses. Service type DCO necessitates various components to create an effective ad so that consumers can easily understand the ad's message. This service comprises creative strategy and planning, creative production by the marketing team, data integration and consumer targeting, a promotional platform, etc. The combination of services makes for an effective advertisement for the user.
Segment by Application
Dynamic Creative Optimization offers a variety of advantages to small enterprises that help them to increase their customers' focus. DCO permits small businesses to create advertisement content based on a user's market demographic, browsing behavior, or purchase history. DCO assists small businesses in understanding customer requirements and demands and providing them with the optimal product. Small businesses can make informed decisions regarding budget allocation, ad copy modification, and segmentation by analyzing data on impressions, views, conversions, and other key performance indicators. Small businesses can use DCO for various advertising channels, including display ads, social media ads, and email marketing. The application of DCO in modest businesses promotes the expansion of the Dynamic Creative Optimization (DCO) Market.
The rise of the DCO market is anticipated to be dominated by large enterprises. Large businesses are better able to capitalize on opportunities than small or medium-sized businesses (SMEs) due to their robust infrastructure, dedicated resources, and established brand image. The expansion of the digital advertising industry has led to a rise in demand for optimization services from large businesses. These organizations require a steady new content source across their digital channels to attract maximum consumer interest.
Regional Analysis
North America (United States, Canada, and Mexico)
North America is dominated the DCO market. The North American advertising industry is well-established, resulting in high demand for creative optimization solutions from marketers and agencies. In addition, growing investments by Google and Facebook are anticipated to contribute to regional expansion in the future years.
Europe (Germany, UK, France, Italy, Russia, and Spain, etc.)
The digital marketing landscape in Europe is expanding and constantly evolving. Utilizing online channels in Europe can be an extremely valuable component of your digital marketing strategy due to the high potential for connecting with a European audience, promoting business, and generating high-quality leads. This increased demand for digital marketing in European nations drives the Dynamic Creative Optimization (DCO) Market.
Asia-Pacific (China, Japan, Korea, India, Australia, Southeast Asia, etc.)
Asia-Pacific has the most social media consumers and smartphone users. The regional digital marketing analytics market is positively influenced by factors such as the escalating popularity of online purchasing and the rapid expansion of the Internet, particularly in countries such as India and China. These factors contribute to the expansion of the DCO market in Asia.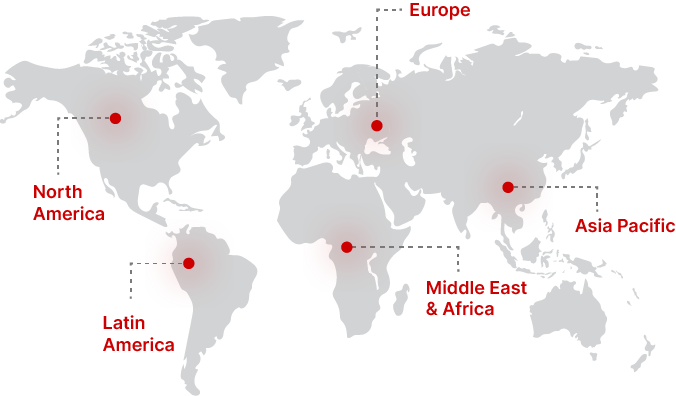 Regional Growth Insights
Download Free Sample
Key Players
Celtra
Thunder
Amazon (Sizmek)
Adobe
Criteo
Avocado
Knorex
Balihoo
Admotion
Recent Developments
June 2019- Adform has launched Adform DCO Pro, consolidating their existing Product Retargeting, Dynamic Ads, and sophisticated hybrid solutions under a single product umbrella. The combined solution includes new features for Dynamic Ads and architecture enhancements that can power their DCO products and tools.
Dynamic Creative Optimization (DCO) Market Segmentations
Segment by Type
Segment by Application
Frequently Asked Questions