Market Overview
The Global Eco-Friendly Dog Poop Bags Market Size is projected to grow at CAGR of approximately 5.4% during the forecast period.
Biodegradable or compostable dog poop bags are used to gather and get rid of dog waste. These bags are created from sustainable, natural materials like corn-starch, plant starches, and plastics derived from vegetables, which decompose naturally over time and don't pollute the environment.
Traditional plastic dog's poop bags damage wildlife and ecosystems by contributing to environmental pollution, which takes hundreds of years to decompose. In comparison, eco-friendly dog waste bags are made to decompose in a few months, minimizing the negative effects of dog waste on the environment.
The demand for dog poop bags is being by rising pet ownership and growing knowledge of the negative environmental effects of plastic waste. The use of compostable and biodegradable dog poop bags is also being promoted by governments and environmental groups, which is further boosting market expansion.
The market is divided into groups based on location, distribution method, and material type. The market is divided into compostable and biodegradable bags based on the sort of material used. Because they are inexpensive and simple to find, biodegradable bags are predicted to rule the market. The industry is divided into online and offline channels depending on the mode of distribution. The rising trend of e-commerce platforms is expected to cause the online distribution channel to expand significantly.
Market Dynamics
Global Eco-Friendly Dog Poop Bags Market Drivers
Growing Dog Owner Usage of Dog Poop Bags
Manufacturers provide dog poop bags in a variety of sizes as capacity becomes a key factor for the majority of dog owners. When selecting dog poop bags, customers prioritize durability and dependability as well as the absence of leaks, tears, or rips. Customers favour canine poop bags that are simple to use, easy to tear, and that have a clip-on dispenser so they are always available.
Scents Are Being Introduced By Major Market Players
The Market is driving due to the dog poop bags with scents are being introduced by major market players. Customers prefer these bags because they have scents like lavender, cucumber, baking soda, etc. that mask the smell of canine poop.
Additionally, scented dogs poop bags' biodegradable status is the added benefit that attracts more customers to buy them, which is boosting market demand of Eco-Friendly Dog Poop Bags.
Sustainable Materials Is Boosting The Market
These bags are made from environmentally friendly, sustainable materials like vegetable-based plastics, corn-starch, and plant starches that naturally decompose over time without harming the ecosystem.
By contributing to environmental pollution that takes hundreds of years to decompose, conventional plastic dog's poop bags harm environments and animals. Dog waste can have a negative impact on the environment, but eco-friendly dog waste bags are designed to break down in a few months, which is increasing the Dog Poop Bags Market demand.
Global Eco-Friendly Dog Poop Bags Market Restraints
Lack of awareness among dog owners is one of the major obstacles facing the market for eco-friendly dog waste bags. Because so many people are unaware of the advantages of using eco-friendly dog waste bags, it is challenging for manufacturers to persuade consumers to transition to more environmentally friendly products, which will restraint the market demand.
The cost of eco-friendly canine waste bags is frequently higher than that of regular plastic bags. For pet owners who might not want to spend additional money on dog poop bags, this can be a major deterrent.
Problems With Leakage or Tearing
Some environmentally friendly canine waste bags might not be as tough as conventional plastic bags, which could cause problems with leakage or tearing. This might worry cat owners who don't want to deal with uncomfortable or dirty clean-ups.
Global Eco-Friendly Dog Poop Bags Market Opportunities
Customers Becoming More Environmentally Conscious About The Nature and Renewability
Market Opportunity for market players as customers becoming more environmentally conscious about the nature and renewability of dog poop bags, as demand for degradable dog poop bags is expected to rise. In this market, there is opportunity for the creation of fresh, cutting-edge goods like dog's poop bags made from recycled materials or bags that can be decomposed in backyard composting systems.
Collaboration With Regional Governments
Market opportunity is the Collaboration with regional governments, environmental groups, and pet activist organizations can encourage companies in promoting the use of eco-friendly dog waste bags, educating customers about responsible pet ownership, and creating new sustainable goods. Single-use plastic bag bans are an international effort by governments to reduce the consumption of single-use plastics.
Also, to increase customer access to eco-friendly dog poop bags, businesses can collaborate with retailers, online marketplaces, and pet supply stores to expand their distribution channels.
Marketing and educational campaigns about using eco-friendly dog waste bags for the environment.
Through marketing and educational campaigns, businesses can spread the word about the advantages of using eco-friendly dog waste bags for the environment. which may boost customer adoption and stimulate demand. By informing them how Innovative materials, such as biodegradable plastics and plant-based materials, is used by businesses to create eco-friendly dog poop bags that outperform conventional plastic bags while being less harmful to the environment.
To increase customer access to eco-friendly dog poop bags, businesses can collaborate with retailers, online marketplaces, and pet supply stores to expand their distribution channels.
Market Scope
Report Metric
Details
Market Size by 2031
USD XX Million/Billion
Market Size in 2023
USD XX Million/Billion
Market Size in 2022
USD XX Million/Billion
Historical Data
2019-2021
Base Year
2022
Forecast Period
2023-2031
Report Coverage
Revenue Forecast, Competitive Landscape, Growth Factors, Environment & Regulatory Landscape and Trends
Segments Covered

Segment by Type

Biodegradable Poop Bags
Compostable Poop Bags

Segment by Application

Online Shopping
Retailers
Supermarket

Geographies Covered

North America
Europe
APAC
Middle East and Africa
LATAM

Companies Profiles

Doggy Do Good
Earth Rated
BioBag Americas
MŌKAI
Oh Crap
Wooflinen
Eco Poop Bags
Tailz
Segmental Analysis
Segment By Type
Depending on the substance and the environment, biodegradable poop bags can take several months to several years to decompose. Although they are a more environmentally friendly choice than standard plastic bags, they still need to be disposed of properly to prevent waste and environmental damage.
Poop bags that can be composted are more environmentally friendly than compostable ones because they can be used to improve soil and do not need special conditions to decompose.
Segment By Application
Consumers can more easily compare prices and make informed decisions thanks to the wide selection of eco-friendly dog poop bags available from various brands at online stores like Amazon and Chewy.
Many traditional brick-and-mortar pet supply shops and specialty retailers also sell eco-friendly dog waste bags.
Eco-friendly dog waste bags are sometimes available in the pet supplies area of supermarkets. Despite having a possibly smaller variety than specialty shops, supermarkets provide convenience for customers who prefer to do all of their shopping in one location.
Regional Analysis
The Global Eco-Friendly Dog Poop Bags Market is segmented by region as North America, Europe, Asia Pacific, Latin America, and Middle East and Africa.
North America
In North America, demand for environmentally friendly dog poop bags is being driven by rising environment protection and the negative impacts of plastic waste on the ecosystem. The trend of pet ownership in the area is expanding, which is helping the industry expand.
United States Are Likely to Be Supported By Growing Concerns About The Health and Hygiene of Pets Kept At Home
Over the future years, market demand and growth in the United States are likely to be supported by growing concerns about the health and hygiene of pets kept at home. The rising number of dogs held by households—around 70 million at present—is driving demand.
However, guidelines for the use of plastic bags and laws relating to sustainability and eco-friendly materials are likely to have an effect on the market. While the demand for scented dog waste bags is expected to rise in the near future, internet sales of dog waste bags and dog waste bag dispensers are anticipated to soar in the years to come.
Asia Pacific
Asia Is Being Driven By Pet Owners' Growing Knowledge of The Damaging Environment
The demand for eco-friendly dog poop bags in Asia is being driven by pet owners' growing knowledge of the damaging effects of plastic on the environment. The region's rising pet ownership tendency is another factor fueling the market's expansion.
Due to their large populations of pet owners and growing environmental sustainability consciousness, nations like Japan, South Korea, and China are anticipated to play a significant role in the growth of the market in Asia.
Government Programs to Support Eco-Friendly Goods and Lessen Plastic Waste
Additionally, it is anticipated that government programs to support eco-friendly goods and lessen plastic waste will increase the demand for eco-friendly canine poop bags in the area. In India, for instance, single-use plastics, including plastic bags, were outlawed in 2019. This ban raised the demand for eco-friendly substitutes.
High-Profit Chinese Dog Poop Bags Market
Market demand in Asian market as the China continues to spend money on dogs and pet supplies. By valuing and caring for animals like dogs and cats, China's younger population is setting the example for a cosmopolitan outlook on the world. During the assessment era of 2022–2032, increasing demand for dogs as pets in the country is expected to support dog poop bag sales.
Europe
Rising Environmental Consciousness and the Negative Impacts Plastic Waste
The demand is rising in Europe due to rising environmental consciousness and the negative impacts plastic waste has on the ecosystem. Due to the region's leadership in efforts to decrease plastic waste, there is a growing market for environmentally friendly substitutes. The market for Eco-Friendly Dog Poop Bags is expanding due to the rising tendency of pet ownership in Europe. There is a sizable pet ownership community in nations like the United Kingdom, Germany, and France, and there is a rising demand for sustainable pet products. Eco-Friendly Dog Poop Bags could take 2 years to degrade while another takes 20.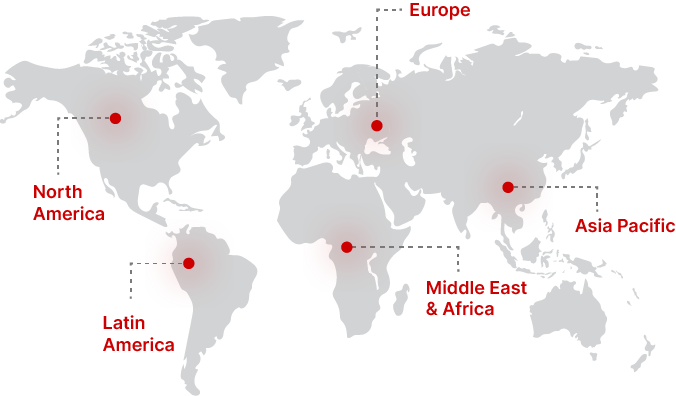 Regional Growth Insights
Download Free Sample
Key Players
Earth Rated
BioBag Americas
MŌKAI
Oh Crap
Wooflinen
Eco Poop Bags
Tailz
Eco-Friendly Dog Poop Bags Market Segmentations
Segment by Type
Biodegradable Poop Bags
Compostable Poop Bags
Segment by Application
Online Shopping
Retailers
Supermarket
Frequently Asked Questions