Market Overview
According to Reed Intelligence the Global Electric Bike Hub Motors Market Size will approximately grow at a CAGR of 4.7% during the forecast period.
The electric bike (e-bike) hub motor refers to a specialised motor that is strategically incorporated within the hub of either one or both wheels. Hub motors are widely favoured among e-bike enthusiasts due to their user-friendly nature, exceptional performance, and straightforward installation process. Hub motors exhibit a diverse spectrum of power outputs, spanning from modest levels that provide gentle assistance to substantial levels that offer heightened assistance and facilitate swifter velocities. The electric processor assumes responsibility for the management of the system, wherein it interprets dealing force or throttle input provided by the rider and subsequently adjusts the power output of the motor in a commensurate manner. The projected trajectory of electric motor demand exhibits a notable upward trend in the foreseeable future, owing to a growing awareness among individuals regarding their multifaceted benefits, particularly in relation to environmental sustainability and various other pertinent factors.
Market Dynamics
Market Drivers
Increasing Demand for E-bikes
The global market for electric bicycles (e-bikes) has witnessed substantial growth in recent years. The observed phenomenon can be attributed to a surge in environmental consciousness, a shift towards more sustainable forms of transportation, and notable advancements in e-bike technology. The power source of these bicycles is derived from hub motors specifically designed for electric bikes. Hub motors have gained significant popularity due to their inherent advantages, including their uncomplicated installation process, ease of use, and low operational noise levels. The product offers a diverse range of front and back designs, catering to the diverse needs of riders. The utilisation of hub-powered electric bicycles (e-bikes) is experiencing a notable surge in popularity as a viable mode of transportation, particularly in densely populated regions grappling with traffic congestion. Electric scooters are a cost-effective and eco-friendly means of transportation for commuting to work over short to medium distances.
Increasing Environmental Concerns
The rising popularity of e-bikes can be attributed to the growing environmental consciousness among individuals and the imperative to mitigate greenhouse gas emissions. The utilisation of electric bike hub motors market presents a promising avenue for individuals seeking to adopt a more environmentally friendly and health-conscious commuting approach. The e-bike industry has experienced notable growth due to the implementation of government policies and incentives aimed at promoting electric mobility and sustainable transportation. Consequently, there has been a surge in demand for hub motors, which are integral components of e-bikes.
Market Restraints
Limitations in Battery, Range and Performance
In the context of extended commuting, it is worth noting that certain e-bikes equipped with hub motors may present limitations in terms of battery life and range. Individuals who are required to undertake extensive journeys may exhibit a certain degree of reluctance in making a purchase owing to the phenomenon commonly referred to as range anxiety. The utilisation of hub motors, specifically when positioned in the rear wheel, has the potential to introduce additional weight to the bicycle, thereby potentially impeding its spinning and steering capabilities. Individuals who engage in frequent relocation or lifting of their electric bicycles may express apprehension regarding the additional mass associated with such activities. According to our analysis, it has been observed that hub motors may exhibit relatively lower performance levels when encountering steep inclines as compared to mid-drive motors. Individuals residing in regions characterised by hilly topography or those who frequently engage in biking activities on challenging terrains may encounter certain challenges with this particular product.
Market Opportunities
Increase in the sharing and rental of E-bikes and subscription services
The burgeoning expansion of e-bike sharing and rental programmes has presented a promising avenue for hub motor manufacturers to cater to the demand for motors in shared e-bike fleets. The increasing recognition and feasibility of hub motor technology are anticipated to drive its widespread adoption and application. The integration of smart features such as app connectivity, GPS tracking, and performance monitoring in hub motors has the potential to enhance the overall e-bike experience and appeal to a technologically inclined customer base. The emergence of e-bike subscription services presents a promising opportunity to expand the client base and cater to a wider audience. These services allow users to access and utilise e-bikes by paying a recurring monthly fee. Collaborative efforts between e-bike subscription services and hub motor manufacturers can be leveraged to facilitate the provision of motors to their respective teams.
Market Scope
Report Metric
Details
Market Size by 2031
USD XX Million/Billion
Market Size in 2023
USD XX Million/Billion
Market Size in 2022
USD XX Million/Billion
Historical Data
2019-2021
Base Year
2022
Forecast Period
2023-2031
Report Coverage
Revenue Forecast, Competitive Landscape, Growth Factors, Environment & Regulatory Landscape and Trends
Segments Covered

Segment by Type


Rear Motor
Front Motor

Segment by Application

OEM
Aftermarket

Geographies Covered

North America
Europe
APAC
Middle East and Africa
LATAM

Companies Profiles

Bosch
Xinwei Power
Ananda
Xin Da Yang
Sinemotor
Bafang
TranzX
Segmental Analysis
Segment by Type
The back wheel hub of the electric bike has rear hub motors. The back wheels receive power from these motors, which are located on the rear axle. Due to the way the weight is placed on the rear wheel, back hub motors have a variety of benefits, including increased grip and stability, which can enhance how the e-bike handles and maintains balance overall. They also permit the bike to retain its conventional chain and gears, giving the user the option of using both manual and electric assistance for a more comfortable and familiar ride. Electric bikes for city commuting and electric mountain bikes both frequently include rear hub motors, making them suitable for a variety of riding styles and terrains.
An electric bicycle's front wheel hub contains front hub motors. When activated, they propel the bike forward by sending power to the front wheel. Front hub motors are a good choice for converting conventional bikes into e-bikes because they are simple to install and don't obstruct the gearbox of the bike. They equal out the bike's weight distribution, which can make it more stable and manoeuvrable. In city commuter e-bikes and other modes of urban transportation where simplicity and ease of installation are priorities, front hub motors are frequently employed.
Segment by Application
Hub motors are used by OEMs, or original equipment manufacturers, of electric bicycles. These producers assemble the e-bikes with the motors already installed. Hub motor manufacturers sell their products to e-bike manufacturers, who then include the motors as standard equipment on all of their e-bikes integration ensures that the hub motor operates in accordance with the requirements and design specifications of the e-bike. Customers purchase OEM e-bikes with hub motors as complete units from e-bike dealers or through retail channels.
Electric bike hub motors market are marketed as various aftermarket parts that can be added to or modified on conventional bikes to turn them into e-bikes. By incorporating hub motors inside them, anyone can convert their standard bicycles into e-bikes. They can employ electric assistance in this way without purchasing a brand-new e-bike. These hub motors are frequently sold separately by hub motor manufacturers or businesses that sell kits to convert a bike into an e-bike. Customers can purchase aftermarket hub motors and install them on their bikes on their own or with the assistance of a knowledgeable bike mechanic.
Regional Analysis
North America (USA and Canada)
The rising concern for environmentally sustainable transportation and urban mobility solutions in North America has led to a notable surge in the popularity of e-bikes. The market for hub motors in the electric bike industry has predominantly witnessed sales concentrated in the United States and Canada.The rising trend of urbanization and growing environmental consciousness has led to a surge in the popularity of e-bikes equipped with hub motors. The growth of the e-bike sector can be attributed to various factors, including government incentives, tax breaks, and supportive legislation favouring electric mobility. These measures have collectively stimulated the demand for hub motors, a key component in e-bikes.
Europe (Germany, the U.K., France, Russia, Italy, Rest of Europe)
The inception of e-bikes and electric bike hub motors market can be traced back to their initial production in Europe. The sales of electric bicycles (e-bikes) exhibited a notable surge in Denmark, Germany, and the Netherlands. The emergence of e-bikes can be attributed to several key factors within the region, including its well-developed bicycle infrastructure, the presence of bike-friendly communities, and a cultural acceptance of riding as a viable mode of transportation. These factors have collectively contributed to the rise of e-bikes as a popular means of mobility in the area. The expansion of the e-bike industry and the growing demand for hub motors can be attributed to the proliferation of e-bike sharing programs and supportive government regulations that prioritize electric mobility.
Asia-Pacific (China, Japan, South Korea, India, Southeast Asia, Rest of Asia-Pacific)
Within the Asia-Pacific region, there has been a notable surge in the popularity of electric bicycles, commonly referred to as e-bikes. It is worth highlighting that China has emerged as the dominant player in this particular market segment. Neighbouring countries such as Taiwan, South Korea, and Japan have been observed to exhibit a notable prevalence of e-bike adoption within their respective transportation systems. Due to the high population density in the region, a growing trend of urban migration, and the escalating traffic congestion in major metropolitan areas, electric bicycles (e-bikes) have emerged as a prevalent means of transportation. China has established itself as a prominent centre for the manufacturing of hub motors and e-bikes, catering to both domestic and international markets.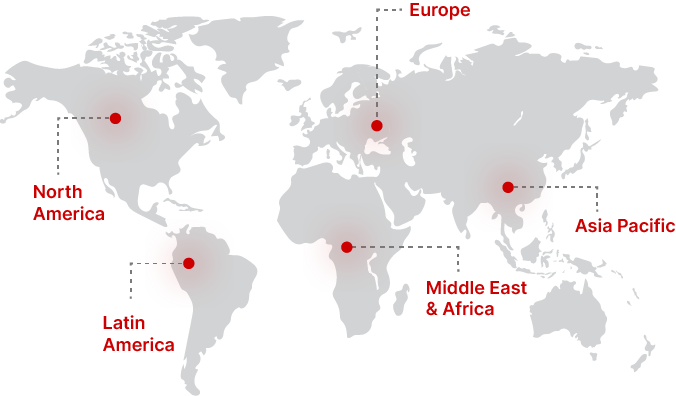 Regional Growth Insights
Download Free Sample
Key Players
Bosch
Xinwei Power
Xin Da Yang
Sinemotor
Bafang
TranzX
Electric Bike Hub Motors Market Segmentations
Segment by Type
Segment by Application
Frequently Asked Questions