Market Overview
The Global Experimental Power Supply Market Size is expected to grow at a CAGR of 5.8% during the forecast period of 2023-2031.
A power supply system specifically built and used for experimental or research reasons could be called an experimental power supply. These power supplies are used in laboratories, educational institutions, and research centers for experiments, prototype testing, and scientific research. They are often adaptable, flexible, and capable of delivering consistent and accurate voltage and current outputs to fit the exact needs of the experiment or research.
The experimental power supply market's size and breadth may vary based on the degree of demand from academic institutions, research centers, and electronics hobbyists. Advances in scientific research and developing new technologies that require specialized power supply solutions may drive market expansion.
Market Dynamics
Market Drivers
Electronics and Electrical Testing Research and Development
The growing demand for electronics and electrical testing in telecommunications, automotive, aerospace, and semiconductor industries fuels the demand for innovative and diverse power supply solutions. Researchers and engineers require precise and adaptable power supplies for experiments, testing, and prototyping. As technology advances, there is an increasing demand for experimental power supplies that can fulfill cutting-edge research and development projects' unique needs.
Rising Interest in Renewable Energy Testing
In recent years, the renewable energy sector, which includes solar and wind energy, has grown rapidly. To replicate diverse environmental conditions and load scenarios when testing and optimizing renewable energy systems, specialized power supply equipment is required. Experimental power supplies are essential at research institutes and testing centers to evaluate the performance and efficiency of renewable energy systems, contributing to this segment's market demand.
Market Restraints
To fulfill the demands of researchers and experimental settings, experimental power supplies incorporate cutting-edge technology, complicated designs, and advanced features. Developing sophisticated power supply systems can be costly, requiring large research, development, and manufacturing investments. The high initial costs may dissuade some potential customers or limit market penetration for small research institutes or budget-constrained users.
Market Scope
Report Metric
Details
Market Size by 2031
USD XX Million/Billion
Market Size in 2023
USD XX Million/Billion
Market Size in 2022
USD XX Million/Billion
Historical Data
2019-2021
Base Year
2022
Forecast Period
2023-2031
Report Coverage
Revenue Forecast, Competitive Landscape, Growth Factors, Environment & Regulatory Landscape and Trends
Segments Covered

Segment by Type

Constant Voltage
Constant Current

Segment by Application

Laboratory
School

Geographies Covered

North America
Europe
APAC
Middle East and Africa
LATAM

Companies Profiles

ACS Material All rights reserved
PeakTech
3B Scientific
INDOSAW
Extech
Newport
Segmental Analysis
Segment by Type
A constant voltage power supply (CVPS) is a power source that maintains a constant voltage output independent of the load resistance attached to it. In other words, as the load resistance varies, the power supply adjusts its current output to maintain a constant voltage. This is accomplished by altering the current flow through the circuit to maintain the proper voltage level. Constant voltage power sources are very beneficial when powering circuits or devices that require a set voltage level to function properly.
A constant current power supply (CCPS) is a power source that maintains a constant current output regardless of load resistance. When the load resistance varies, the power supply adjusts its voltage output to guarantee that a consistent current is given to the circuit. The power supply controls the voltage to keep the current flowing through the load constant. Constant current power supplies are widely used when the load requires a steady current level, such as testing LEDs, charging batteries, or powering specific electronic components.
Segment by Application
An experimental power supply is a laboratory instrument that provides a reliable and adjustable electrical output for various experiments and research operations. It allows scientists, researchers, and students to manage the voltage, current, and polarity required to power and test electronic circuits and devices. The power supply ensures precision and accuracy in experimentation, allowing you to see and measure the effects of various electrical parameters on components and systems.
An experimental power supply is a great teaching tool for students studying electronics and electrical engineering in educational institutions such as schools and universities. It allows students to create and test circuits in a controlled setting, which helps them grasp the concepts of electrical circuits, component behavior, and circuit analysis. The adjustable settings of the power supply allow students to experiment with various voltage levels and current flows, creating a hands-on learning experience that improves their grasp of electrical concepts and their practical applications.
Regional Analysis
North America
North America is home to research institutes, universities, and technological firms engaged in cutting-edge research and development. These entities require high-quality and precise power supplies to support their experimental activities. The region's electronics and semiconductor industries are thriving, necessitating specialized equipment such as power supply for prototype, testing, and verifying new electronic devices and components. The industrial sector in North America also drives demand for experimental power supplies. These power supplies are used in many goods and production processes for quality control, testing, and calibration.
Europe
Europe has a substantial presence in the electronics and semiconductor industries, where experimental power supplies are employed in the testing and characterization of electronic components and devices. Europe's governments and research funding organizations allocate resources to encourage scientific research and innovation, increasing demand for experimental power supplies. As industrial automation and the Internet of Things (IoT) expands in popularity, experimental power supplies are being used to test and develop electronic components and systems in these domains.
Asia Pacific
Countries with advanced technological skills and significant research and development sectors include China, Japan, South Korea, Taiwan, and Singapore. These countries are projected to contribute to the region's demand for experimental power supplies.
The Asia Pacific region's increased emphasis on R&D, combined with the rise of industries such as electronics, telecommunications, and aerospace, is projected to lead to an expansion in the market for experimental power supply. Adoption of renewable energy technology, electric vehicles, and other novel solutions may increase demand for experimental power supplies in related research and testing operations.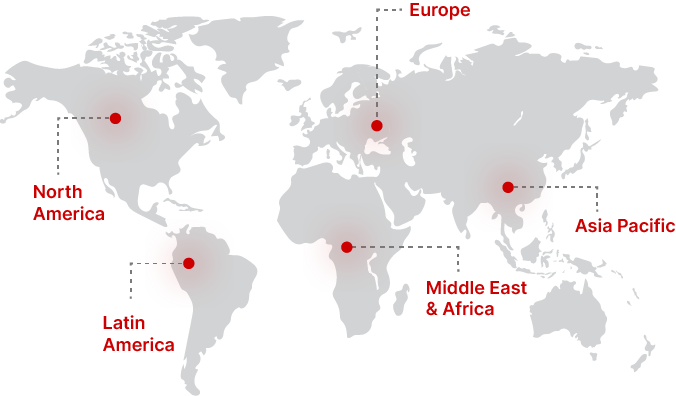 Regional Growth Insights
Download Free Sample
Key Players
ACS Material All rights reserved
PeakTech
INDOSAW
Extech
Newport
Recent Developments
March 2023: The Department of Energy of the United States has announced a $100 million commitment to experimental power supply research. This money will help develop innovative power supplies for various applications, including renewable energy, electric cars, and grid modernization.
Experimental Power Supply Market Segmentations
Segment by Type
Constant Voltage
Constant Current
Segment by Application
Frequently Asked Questions