Market Overview
The Global Fall-arrest Harness Market Size is slated to grow substantially at a CAGR of approximately 4.99% during forecast period.
A fall-arrest harness is a type of personal safety equipment (PPE) used by workers working at heights to prevent accidents and injuries. Straps, clips, and a body support system encircle the wearer's torso, dispersing fall energy throughout the entire center.
The fall-arrest harness is designed to be worn in combination with a cable or tether attached to a fall-arrest device or grounding point. When the user falls, the lanyard or lifeline strengthens and the belt absorbs the impact, stopping the user from falling or failing. The collar also keeps the user secure.
The market is mainly being pushed by a greater emphasis on worker safety and rising demand for fall protection devices in a variety of sectors, including building, mining, oil and gas, and utilities. Rising government rules and worker safety standards are also propelling the business forward.
Market Dynamics
Market Drivers
Growth in the construction sector, especially in emerging countries, is pushing demand for fall-arrest devices. Fall-arrest devices are important for construction employees' protection because they must work at heights.
Increased awareness of the significance of workplace safety and the use of personal protective equipment: Workers and supervisors are becoming more conscious of the importance of workplace safety and the use of personal protective equipment. (PPE). As a result, fall-arrest belts and other kinds of PPE are in higher demand.
Market Restraints
The fall-arrest harnesses are used, mishaps can occur if the user is not adequately taught on how to use the equipment. A dearth of appropriate training can be a major impediment to the fall-arrest harness because it reduces workers' confidence in using the equipment.
Fall-arrest bands can be expensive, especially if of good quality and finish. This can be a major barrier for developing-country SMEs and non-governmental organizations (NGOs).
Market Opportunities
Increased Demand From Construction and Industrial Sectors
The construction and industrial sectors are the primary users of fall-arrest harnesses. As these industries continue to grow, the demand for fall-arrest harnesses is expected to increase. The construction industry, in particular, is expected to grow at a fast pace, providing a significant opportunity for fall-arrest harness manufacturers.
Focus on Safety Regulations and Standards
Governments across the world are emphasizing safety regulations and standards in workplaces, particularly in industries such as construction and mining. This has resulted in increased demand for fall-arrest harnesses that meet regulatory requirements. Manufacturers can capitalize on this trend by developing products that comply with safety regulations and standards.
Innovation In Materials and Design
Fall-arrest harnesses are typically made of materials such as nylon and polyester, but manufacturers are exploring new materials that offer enhanced comfort, durability, and safety. For instance, some manufacturers are experimenting with Kevlar and other high-strength materials. Additionally, the design of fall-arrest harnesses is constantly evolving to improve user comfort, ease of use, and safety.
Growing Demand For Personal Protective Equipment (PPE)
The demand for personal protective equipment (PPE) is on the rise due to the increasing awareness about workplace safety. Fall-arrest harnesses are an integral component of PPE and can provide a significant growth opportunity for manufacturers who cater to the PPE market.
Expansion Into New Geographies
The fall-arrest harness market growth is primarily concentrated in North America and Europe. Manufacturers can explore opportunities in other regions such as Asia-Pacific, where the construction and industrial sectors are growing rapidly.
Online Sales and Marketing
The e-commerce industry is booming, and manufacturers can take advantage of this trend by selling their products online. Digital marketing strategies, such as social media marketing and search engine optimization, can help manufacturers reach a broader audience and increase sales.
Market Scope
Report Metric
Details
Market Size by 2031
USD XX Million/Billion
Market Size in 2023
USD XX Million/Billion
Market Size in 2022
USD XX Million/Billion
Historical Data
2019-2021
Base Year
2022
Forecast Period
2023-2031
Report Coverage
Revenue Forecast, Competitive Landscape, Growth Factors, Environment & Regulatory Landscape and Trends
Segments Covered

Segmentation by Type

Chest harnesses
Full body harnesses
Others

Segmentation by Application

Construction
Industrial
Natural Gas
Others

Geographies Covered

North America
Europe
APAC
Middle East and Africa
LATAM

Companies Profiles

3M
Guardian
MSA
Plamer Safety
Tanizawa
Neofeu
Honeywell
CMC Security
Petzl
Segmental Analysis
Segmentation By Type
Chest harnesses are fall-arrest devices that are intended to keep a person erect during a fall. The chest strap is wrapped around the top of the body and connected to a lanyard or lifeline. When employees must stoop forward to perform activities such as window washing or painting, chest harnesses are frequently used.
Full body harnesses are fall-arrest bands that spread the force of a fall across the entire midsection. The belt is secured around the torso, shoulders, and legs by straps that attach to a lanyard or lifeline. In circumstances where employees must don them, full body harnesses are frequently used.
Fall-arrest straps that are not categorized as torso or complete body harnesses are included in the "others" group. Suspension trauma harnesses, which are intended to avoid suspension trauma following a fall, and tailored harnesses for particular reasons, such as tree climbing or rescue operations, are examples of this.
Segmentation By Application
Fall-arrest harnesses are frequently used in the construction industry to protect workers who work at heights, such as on platforms, ladders, or roofs. The construction sector is expected to account for a significant part of the fall-arrest harness due to the high demand for fall prevention devices in the building sector.
Workers in the manufacturing, transportation, and utility industries are all at risk of plummeting from high heights. Fall-arrest harnesses are commonly used in these industries to protect workers working on elevated platforms, catwalks, or equipment.
Natural gas includes the oil and gas industry, where employees may fall from drilling platforms or other equipment. Fall-arrest harnesses are commonly used in the oil and gas industry to protect workers who work at heights or in restricted areas.
Mining, telecommunications, and emergency services are some other sectors that may require fall safety devices. The use of fall-arrest harnesses in these industries is driven by the need to protect workers working at heights or in dangerous settings.
Regional Analysis
The Global Fall-arrest Harness Market is segmented by region as North America, Europe, Asia Pacific, Latin America, and Middle East and Africa.
North America
Strict safety rules in the United States and Canada are expected to push the North American market. The building industry in North America is expected to be a major contributor to the market for fall-arrest harnesses due to the region's high amount of growth initiatives.
Europe
The European fall-arrest tether market is expected to grow as the region's building activity rises. The European Union has also implemented strict safety rules to ensure worker safety, which is expected to increase regional demand for fall-arrest belts.
Asia Pacific
Due to increased building activity and labor safety consciousness in the area, the Asia Pacific market is anticipated to expand. The region's market for fall-arrest belts is anticipated to expand considerably as a result of construction in China and India.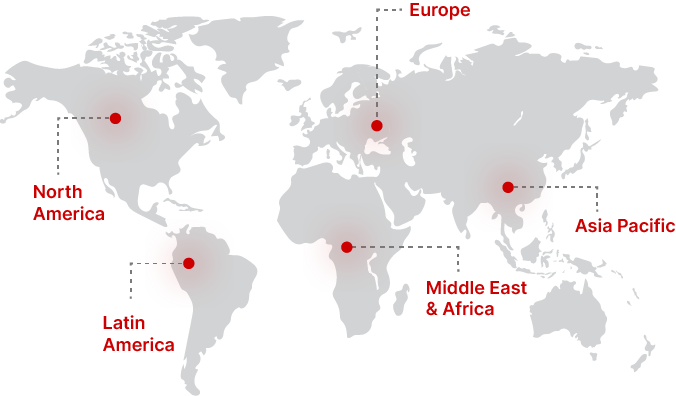 Regional Growth Insights
Download Free Sample
Key Players
Guardian
MSA
Plamer Safety
Tanizawa
Neofeu
Honeywell
CMC Security
Petzl
Fall-arrest Harness Market Segmentations
Segmentation by Type
Chest harnesses
Full body harnesses
Others
Segmentation by Application
Construction
Industrial
Natural Gas
Others
Frequently Asked Questions