Market Overview
The Global Fertilizer Blender Market Size is projected to grow at CAGR of approximately 4.2% during the forecast period.
A fertilizer blender is a machine or piece of equipment used to combine several types of fertilizers or fertilizer components to generate a customized mix that fulfils the unique nutritional requirements of a given crop or soil type. Fertilizer blenders, which can be fixed or movable, are extensively employed in agriculture. They generally have a big hopper or container for storing the different fertilizer materials, as well as a mixing chamber where the chemicals are precisely blended. Depending on the design of the equipment, the blending process might be automated or manual. Fertilizer blenders are useful tools for increasing crop yields and preserving soil health.
The need for specialized fertilizer mixes that can cater to the unique nutritional requirements of various crops and soil types is the main factor driving this market. The capacity to generate custom made blends has grown more crucial in recent years as the agriculture industry significantly relies on the usage of fertilizers to increase crop yields and improve soil health. The market for fertilizer blenders consists of a wide range of machinery, from basic manual mixers to sophisticated automated blending systems. With various manufacturers and suppliers working on a worldwide scale, the industry is extremely competitive.
Given the rising need for food and the expanding world population, there will probably always be a need for fertilizers. The usage of fertilizers may also have detrimental effects on the environment, such as river contamination. As a result, there may be a transition in the future towards less damaging fertilizers that are more ecologically friendly and sustainable.
Market Dynamics
Market Drivers
Different Crops and Soil Types Have Different Nutritional Needs.
Using the proper quantity of fertilizer for the crop and the area is essential. Fertilizer should be applied correctly since improper application might have a negative influence on the local soil, water, and air quality.
A fertilizer blender aids the farmer in creating the ideal, personalized fertilizer blend for the specific crop or soil type. Each fertilizer is mixed in the Fertilizer Blender Market according to the ratios needed for the crops being cultivated. Application of fertilizer may be made more effective by using a blender. Farmers may make sure that the nutrients are evenly distributed over the field and that there are no coverage gaps by mixing fertilizers together. The greatest choice for ensuring that the crop and soil type don't lose their nutrients is a Fertilizer Blender Market.
Using fertilizer Blender is Cost- Effective
When compared to purchasing pre-mixed fertilizers, using a fertilizer blender may be the more economical choice. This is due to the fact that farmers may buy the different parts of a fertilizer blend and combine them on-site, cutting down on the expense of transportation and storage. Farmers may save money on pre-mixed fertilizer markup by making their own mixes instead of purchasing them from dealers. Overall, a Fertilizer Blender Market may help farmers save money while enabling them to create mixes specifically for their unique crops and soil types and improving the quality of their harvests.
Growing Demand for Agricultural Products
The market has seen a surge in demand for fertilizer blenders as a result of the rising need for agricultural goods. Farmers are searching for ways to increase the efficacy and efficiency of their fertilization operations in order to increase crop production in order to satisfy the rising demand for food.
Blenders for fertilizer are projected to become more and more popular as the agricultural sector expands. With the quick advancement of fertilizer blending technology, farmers now have more accurate and effective ways to mix and apply fertilizer. Also, employing a fertilizer blender is a convenient and cost-effective solution for farmers hoping to increase crop yields and overall profitability.
Market Restraints
Restricted Use of Fertilizers
The usage of fertilizers is subject to limitations designed to lessen their damaging effects on the environment, which is preventing the market for fertilizer blenders from expanding. Because to these restrictions on fertilizer usage, there is less of a need for fertilizer mixing equipment. Due to the limitations on how much fertilizer farmers and agricultural businesses may use as a result of the laws, makers of such equipment may see slower growth or a decline in sales. Government control of the use of artificial fertilizers is advocated by those who believe the harm exceeds the benefits and that regulations are essential to lessen the negative impacts of pollution across the US. Artificial fertilizer options include switching back to organic farming and even exploring permaculture, which may provide many edible crops on a less amount of land.
Fertilizer blending technology is used to combine several fertilizer kinds in exact quantities to generate blends that are customized to the unique requirements of a particular crop or soil type. These devices can increase agricultural yields and have a smaller negative impact on the environment, but they can also have a significant upfront cost.
The size, capacity, and complexity of the machinery can affect the price of a fertilizer blending machine. The cost of upkeep may also be considerable, particularly if the equipment needs frequent repairs, new components, or modifications to stay up with evolving standards and laws.
Also, the price of the ingredients or raw materials used to create the bespoke mixes may change, which may affect how much it costs to run the equipment as a whole. So, before making a purchasing choice, it is crucial to thoroughly assess the economic viability and possible advantages of investing in a fertilizer mixing machine.
Market Opportunities
Farmers are increasingly using customized fertilizers as a way to increase crop yields and cut expenses. Farmers may make personalized mixes of fertilizer that are suited to the unique requirements of their crops and soil types with the use of fertilizer blending equipment. Many advantages may result from this, including:
Customized fertilizers can aid in maximizing the availability of nutrients, producing crops that are healthier and more fruitful. Farmers may make sure that their crops receive the proper mix of nutrients at the appropriate time by adjusting the fertilizer blends to specific soil and crop kinds.
Farmers may save money on fertilizers by making their own bespoke mixes rather than using pre-mixed fertilizers that can include extra or unneeded ingredients.
Many environmental issues, including soil erosion, water pollution, and greenhouse gas emissions, have been linked to conventional fertilizers. Due to this, there is an increasing need for more environmentally friendly and sustainable options, like organic fertilizers and specially blended fertilizers made with the use of fertilizer blending equipment.
By lowering the quantity of fertilizers needed and lowering the chance of nutrient contamination, fertilizer blending equipment may aid in the creation of unique mixes that are more ecologically friendly. Fertilizer blending equipment ensures that crops receive the ideal quantity of nutrients, avoiding the need for surplus fertilizers that might drain into rivers and create pollution. This is done by precisely mixing and distributing the fertilizer.
Market Scope
Report Metric
Details
Market Size by 2031
USD XX Million/Billion
Market Size in 2023
USD XX Million/Billion
Market Size in 2022
USD XX Million/Billion
Historical Data
2019-2021
Base Year
2022
Forecast Period
2023-2031
Report Coverage
Revenue Forecast, Competitive Landscape, Growth Factors, Environment & Regulatory Landscape and Trends
Segments Covered

Segment by Type

Horizontal
Vertical

Segment by Application

Residential
Commercial

Geographies Covered

North America
Europe
APAC
Middle East and Africa
LATAM

Companies Profiles

Azeus Fertilizer Machinery
EMT
Whirlston Organic Fertilizer
FanWay
Doyle
CrustBuster/Speed King
Adams
AGI
Mei
Ranco
Sackett Waconia
Segmental Analysis
Segment by Type
A horizontal trough or mixing chamber that revolves around a central axis often makes up a horizontal Fertilizer Blender Market. The augers or paddles in the mixing chamber, which may have one or more of each, mix the fertilizer components as they pass through the chamber. Horizontal blenders can handle a variety of materials and are often better suited for large-scale blending activities.
A vertical mixing chamber with a series of augers or paddles that mix the contents as they go up and down the chamber is the distinguishing feature of a vertical fertilizer blender. Vertical blenders are better appropriate for small to medium-sized blending activities since they are generally smaller than horizontal blenders. In addition, they require less upkeep and cleaning than horizontal blenders.
Segment by Application
Residential fertilizer blenders Market are typically made for smaller-scale applications, like small farms or backyard gardens. These blenders, which can be manual or electric, can often mix a range of various types of fertilizers to generate mixes that are tailored to the particular requirements of the plants being cultivated.
Commercial fertilizer blenders are made for larger-scale uses in fields including agriculture, horticulture, and landscaping. These blenders can mix a variety of fertilizers, including liquids, powders, and granules. They are often more bigger and more powerful than domestic blenders.
Regional Analysis
The Global Fertilizer Blender Market is segmented by region as North America, Europe, Asia Pacific, Latin America, and Middle East and Africa.
Europe
Recent research indicates that Europe was the world's top exporter of fertilizers in 2021; this can be ascribed to the substantial agricultural industry in Europe's high need for fertilizers as well as the existence of significant fertilizer companies in the area. The agricultural industry in the EU is quite productive, with a focus particularly on livestock and crops from temperate zones. Due to the relative scarcity of agricultural land, EU agriculture is distinguished by more intense production than most U.S. agriculture.
Precision farming technology is in high demand due to the region's extensive agricultural industry and reputation for cutting-edge farming techniques. The desire to lessen agriculture's negative environmental effects and encourage more environmentally friendly methods will likely fuel the market's further expansion.
Asia-Pacific
Due to the expanding agricultural industries in nations like China and India, the market for fertiliser mixing equipment in the Asia Pacific region is expanding quickly. The need for fertilizers and other agricultural inputs has been driven by the region's vast population and rising food consumption. The industry is anticipated to keep expanding because to the need to boost agricultural production and satisfy a growing population's appetite for food. With 31% of total food and agricultural imports and 19% of total food and agricultural exports worldwide, the Asia area plays a significant role in the global food chain.
In order to satisfy the expanding demand, national legislation, improving organizational skills, and integration and consolidation throughout the value and supply chains, Asian agribusiness and food & agricultural enterprises are projected to expand in size and breadth. Considering these facts, it is obvious that the market for Fertilizers Blender Market has room to grow.
North America
Fertilizer mixing equipment has an established business in North America and is widely used by farmers. The region's extensive agricultural industry and sophisticated farming techniques have increased demand for precision farming tools, such as equipment for combining fertiliser. California and the Midwest (Iowa, Illinois, Minnesota, and Nebraska) account for the majority of global crop output. The strongest agricultural and economic powerhouse nations in the world are found in North America.
The agricultural sectors of Canada, Mexico, and the United States are incredibly prolific, and they are among the leading exporters of products including maize, soybeans, pork, and a variety of fruits and vegetables.
The necessity to boost agricultural output and save expenses will likely cause the Fertilizer Blender market to expand further.
Middle-East
The Middle East and Africa is a growing market for fertilizer blending equipment, driven by the region's major fertilizer-producing nations like Africa and the rising use of precision agricultural technology. The Office Chérifien des Phosphates (OCP), Morocco's phosphate producer, was greatly influenced by a rise in fertilizer and phosphate prices worldwide that peaked in April of last year. OCP, one of the biggest companies in the business, controls 70% of the world's phosphate deposits and consumes around 31% of its trade. Although the business is active on all four continents, Africa has seen the most significant growth.
Yet, other international firms have recently shown an interest in the African market, with Russian and Saudi Arabian fertilizer manufacturers vying for a greater piece of the market, particularly in the east of the continent. In light of this and impending price volatility, OCP's hegemonic position, particularly in Africa, will be tested over the next few months and years. The need to boost agricultural productivity and encourage more environmentally friendly agricultural methods will likely drive the market's future expansion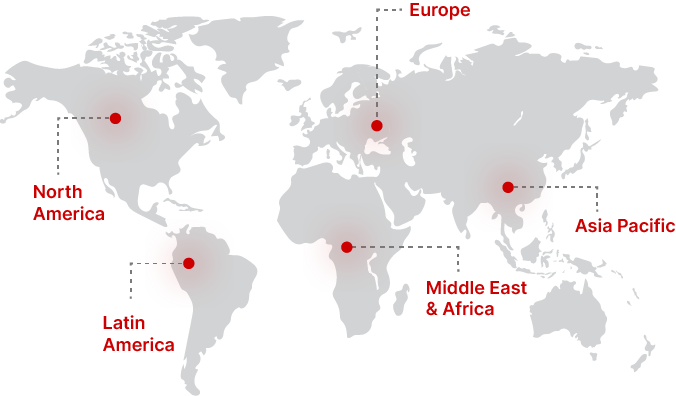 Regional Growth Insights
Download Free Sample
Key Players
Azeus Fertilizer Machinery
EMT
Whirlston Organic Fertilizer
Doyle
CrustBuster/Speed King
Adams
AGI
Mei
Ranco
Sackett Waconia
Recent Developments
March, 2023- Tom Vilsack, secretary of the U.S. Department of Agriculture (USDA), stated today that the USDA received $3 billion in award proposals for the first two rounds of a new grant program to increase creative domestic fertilizer production capacity from more than 350 independent enterprises in 47 states and 2 territories.
Fertilizer Blender Market Segmentations
Segment by Type
Segment by Application
Frequently Asked Questions