Market Overview
The Global Firewood Packing Machine Market Size is slated to grow substantially at a CAGR of approximately 5.4% during forecast period.
firewood packing is an important step in the production and distribution of firewood, as it allows customers to easily purchase and transport the wood for use in heating, cooking, or recreational activities. Firewood Packing Machine enables packaging in bags or bundles that have a certain weight or volume of woods. These machines are designed to increase efficiency and productivity by automatically bundling or bagging firewood and applying fasteners, such as twine or plastic, to secure the packages.
Firewood packaging machines come in different types, such as vertical or horizontal machines, depending on the type of packaging they are designed to produce. Some machines are also capable of cutting the firewood to a specific length or diameter before packaging it.
Market Dynamics
Market Drivers
Awareness About Renewable Energy Resources
Owing to the rising global temperature and climate change, there is rising awareness for usage of renewable energy sources across globe. The governments are taking initiative for renewable energy to reduce its carbon footprints. This creates a market for firewood packing machines as producers seek to meet the demand for sustainable firewood.
Increasing Demand For Firewood In Colder Regions
The demand for firewood has been growing steadily, especially in developing countries where wood is still a primary source of fuel. This increasing demand for firewood creates a market for firewood packing machines. During Winter, the countries in the colder region where there is huge demand for firewood for heating appliances creates growth for Firewood packing machine market.
Market Restraints
The cost of firewood packing machines is high, making it difficult for smaller firewood businesses to justify the investment. It is important to evaluate the potential return on investment in relation to the cost of the machine before making a purchasing decision. Regular maintenance and repair of firewood packing machines are necessary to maintain their efficient operation. The requirement for regular maintenance and repair of firewood packing machines can be costly and time-consuming, and may called for the involvement of specialized technicians. This could potentially hinder the growth of the market.
Some firewood packing machines require a power source, either electricity or fuel, to function. This can limit their use in remote areas where power sources may not be available or reliable. The use of electricity or fuel in firewood packing machines may have a negative environmental impact. In addition, the machines may generate waste materials, including packaging materials, which can add to waste disposal challenges.
Unsustainability & Deforestation
The demand for firewood can also have negative impacts on the environment, particularly if unsustainable harvesting practices are used or if forests are being cleared for firewood production.
Market Opportunities
Cheap Alternative and Demand For Renewable Energy
firewood is the cheapest among fuels such as gasoline, diesel and petrol. It has a huge demand in those countries, who have scarcity of fuel and colder climate. The firwood packing market is also influenced by various government initiatives to promote the use of renewable energy sources, such as wood-based biomass fuels. Wood biomass energy sources can be stored and preserved in the form of logs or chippings without any risk of energy loss, ensuring safe and efficient use as a fuel.
Supply Chain Disruption and Rising Fuel Prices
Due to ongoing, Russia-Ukraine war, the global supply chain of fuel is affected drastically. This led to rise in global fuel prices. Countries who are in colder regions and experiencing winter are looking of firewood for its heating and other general purposes, which in turn increasing demand for firewood packing machine.
Market Scope
Report Metric
Details
Market Size by 2031
USD XX Million/Billion
Market Size in 2023
USD XX Million/Billion
Market Size in 2022
USD XX Million/Billion
Historical Data
2019-2021
Base Year
2022
Forecast Period
2023-2031
Report Coverage
Revenue Forecast, Competitive Landscape, Growth Factors, Environment & Regulatory Landscape and Trends
Segments Covered

Segmentation by Type

Manual
Semi-Automatic
Fully-Automatic

Segmentation by Application

Residential
Commercial

Geographies Covered

North America
Europe
APAC
Middle East and Africa
LATAM

Companies Profiles

VEPAK
KRPAN
DYNA PRODUCTS
POSCH
HUD-SON
COMAP
BRUTE FORCE
WOOD BEAVER
JOHN'S WELDING
GO FAST
FUELWOOD
Segmental Analysis
Segmentation By Type
It is typically a simple machine that is manually operated and does not require electricity or any other external power source to function. The firewood is placed onto the metal frame and the lever arm is then used to press down on the wood, which causes the cutting blade to slice through the wood and create uniform-sized pieces. The cut pieces of firewood can then be easily packaged into bags or containers for storage or transport.
A semi-automatic firewood packing machine is a type of machine designed to make firewood packing faster and more efficient than manual packing. A semi-automatic machine requires human input but has a number of automated components that make it easier and quicker to operate. It is ideal for small to medium businesses that are engaged into efficient packing of firwood. The semi-automatic machines can help businesses increase their productivity and output while minimizing labor costs.
A fully automatic firewood packing machine is a type of machine designed to make firewood packing faster and more efficient for large business organizations. Once the firewood is loaded, the machine automatically measures and cuts the wood into uniform sizes. The cut pieces of firewood are then automatically fed into a packaging system that places them into bags or containers.
Segmentation By Application
Firewood Packing Machine are used in homes. Some homeowners use firewood as a primary or secondary source of heat in their homes. Firewood packing machines can be used to package firewood in manageable quantities for easy storage and use
Firewood packing machines are also used by campgrounds, RV parks, and other outdoor recreation facilities that provide firewood to their guests. These machines can package firewood in easy-to-carry bundles or bags for campers to use at their campsites.
Regional Analysis
The Global Firewood Packing Machine Market Analysis is segmented by region as North America, Europe, Asia Pacific, Latin America, and Middle East and Africa.
North America
North America, the market for firewood packing machines is driven by the demand for efficient and cost-effective wood processing solutions. The United States and Canada have a large number of commercial and residential customers who rely on firewood for heating during the winter months. As a result, there is a significant market for firewood packing machines in this region.
Europe
Europe is that region where firewood is a popular heating source, especially in rural areas. Countries such as Germany, Austria, and Switzerland have a long tradition of using firewood for heating and cooking, and as a result, there is a significant market for firewood packing machines in these regions. In recent years, there has also been an increased demand for sustainable and eco-friendly heating solutions, which has further boosted the market for firewood packing machines. Due to ongoing Russia-Ukraine War, Europe is severely impacted because Europe is largely dependent on Russia for its energy needs during winter. These developments are giving boost to firewood as old and cheapest source of heating during winter. As a result, Firwood Packing market will grow in the forecast period.
Latin America
In Latin America, the market for firewood packing machines is relatively small, but growing. Countries such as Brazil, Chile, and Argentina have significant forest resources, but the use of firewood for heating is not as widespread as in other regions. However, there is a growing awareness of the benefits of using firewood as a sustainable and eco-friendly heating source, which is driving demand for these machines in the region.
Asia Pacific
The Asia-Pacific region is home to several countries with significant forest resources, such as China, India, and Indonesia. As a result, there is a large market for firewood packing machines in this region, particularly for commercial use in the forestry and timber industries. In addition, the growing trend towards eco-friendly and sustainable heating solutions is also driving demand for these machines in the residential market.
Middle East
This region has abundance of crude oils and major countries in this region are part of OPEC groups which have significant influence of fuel prices. This region has very limited usage of firewood in residential and commercial spaces due to availability of crude oils and natural gases and scarcity of forests. However, there may be some small-scale imports of firewood for specific purposes, such as for traditional cooking or heating in rural areas or for use in traditional industries like ceramics and brick-making. These factors retard the growth of firewood packing machine in this region.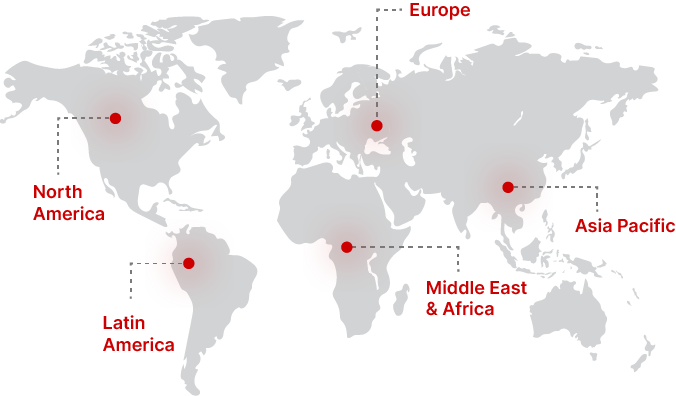 Regional Growth Insights
Download Free Sample
Key Players
KRPAN
DYNA PRODUCTS
POSCH
HUD-SON
COMAP
BRUTE FORCE
WOOD BEAVER
JOHN'S WELDING
GO FAST
FUELWOOD
Firewood Packing Machine Market Segmentations
Segmentation by Type
Manual
Semi-Automatic
Fully-Automatic
Segmentation by Application
Frequently Asked Questions