Market Overview
The Global Fluorescent Wall Lights Market Size is estimated to grow at a CAGR of approximately 5.2% over the analysis period.
The Fluorescent wall lights invented by Edison in 1890s but the first commercial fluorescent light was produced by General Electric in 1934. Since then the journey of this market has been remarkable in the electronics industry. These wall lights are superior than the other lights in terms of lighting brightness, shadow of light, light coverage. With these rich features fluorescent lights becomes a choice for home, office and other commercial places. Large areas such as hallways, lobbies, office floor, Hospitals, warehouses, retail stores are illuminated with fluorescent wall lights due to its better brightness and light visibility.
Along with this, the popularity of fluorescent wall lights is due to its energy efficient factor, these lights use less light than incandescent or halogen lights. With the multiple benefits and positives the fluorescent wall light market is expected to grow further.
Market Dynamics
Market Drivers
Offers Rich Features Over Competitiors
According to US Department of Energy, the fluorescent wall lights are very energy efficient upto 25-35% compared to conventional incandescent or halogen lights. Thus the conversion of energy savings becomes a strong driver for the demand of fluorescent wall lights. In terms of product life, these fluorescent wall lights have longer life as they heat less nearly 75 % compared to conventional lamps and emit more light. With comparison to the conventional light lamp 1000 hours, these lights can go upto the 10,000 hours and for some lamps it can last upto 50,000 hours. For maintenance it requires no to very small expenditure, making it reliable over other products. Due to the reliability and benefits of the light, it has huge demand over other products in the segment. The fluorescent wall lights market growth is continuously expanding with these positives.
Lights Requires Less Maintenance, More Returns On Savings
The fluorescent lights has its own advantage over others; a little to no maintenance while using the product. Except the initial investment there is no such maintenance required as these lights are far reliable. With addition to this the product life is generally goes upto 10,000- 15,000 hours, nearly three times greater than the conventional bulbs. Along with the less maintenance it offers the greater savings on energy, within first three months of usage the savings crosses the cost of the product. The investment on the product gives better returns.
Market Restraints
Higher Initial Cost and Mercury Content In The Product
The fluorescent wall lights are three times costlier than the conventional light, making it hard to afford for the lower disposable income families. Due to the higher cost other benefits including cost savings are covered. The biggest negative of the fluorescent wall lights is it contains mercury liquid which is poisonous substance. When fluorescent wall lights turned on the mercury evaporates and due to it the lamp makes light. According to United States Environmental Protection Agency (EPA), the fluorescent wall lights contains only 4 miligrams mercury in it. However due to its poisonous nature it is considered harmful and thus affecting the sale of fluorescent wall lights.
Market Opportunities
Fluorescent Lights With without Mercury, New Features
The research and development has taken pace in the electronics industry, similarly the innovation on fluorescent lights without having mercury in it can remove blocker in its growth. The research and development on the replacement of mercury can give the market a new identity which can initiate further growth. Along with this, the research on maximizing the energy savings can make the product brand value stronger in the segment. Multi mode light feature which can include warm and cool lights along with night mode can fuel the growth the market.
Market Scope
Report Metric
Details
Market Size by 2031
USD XX Million/Billion
Market Size in 2023
USD XX Million/Billion
Market Size in 2022
USD XX Million/Billion
Historical Data
2019-2021
Base Year
2022
Forecast Period
2023-2031
Report Coverage
Revenue Forecast, Competitive Landscape, Growth Factors, Environment & Regulatory Landscape and Trends
Segments Covered

Segment by Type

Compact fluorescent light
Linear fluorescent light
Cold cathode fluorescent light

Segment by Application

Indoor
Outdoor

Geographies Covered

North America
Europe
APAC
Middle East and Africa
LATAM

Companies Profiles

Emerson Electric Co.
OSRAM GmbH
Eastar Lighting
Fagerhult Group
Interlectric Corporation
Schneider Electric
General Electric
Bamford Lighting
LAMAR LIGHTING COMPANY, INC
Segmental Analysis
Segment By Type
Compact Fluorescent Light
This type of fluorescent light is known for its energy efficiency and longer lifespan compared to traditional incandescent bulbs. It comes in various shapes and sizes, including spiral, triple tube, and quad tube, making it suitable for a wide range of applications.
This type of fluorescent light consists of a long, narrow tube that emits light in a straight line. It is commonly used in commercial and industrial settings, such as offices, warehouses, and factories.
Cold Cathode Fluorescent Light
This type of fluorescent light is similar to linear fluorescent lights but uses a different technology. Cold cathode fluorescent lights use a small cathode instead of a heated filament to excite the gas inside the tube, making them more energy-efficient and longer-lasting than traditional fluorescent lights.
Segment By Application
Fluorescent wall lights are widely used for indoor purpose as it gives better light output by saving energy. These lights are ideal for indoor use.
For outdoor purposes too, the fluorescent wall lights are preferred. These lights have better brightness making it popular choice for warehouses, hospitals, retail shops, commercial spaces.
Regional Analysis
The Global Fluorescent Wall Lights Market is segmented by region as North America, Europe, Asia Pacific, Latin America, and Middle East and Africa.
North America
North America dominates the market of fluorescent wall lights due to development in urbanization. Since inception of the technology it is been adopted widely in the region. Awareness among consumers about technology, interest towards new products, infrastructure development has led the growth of market in the region. The United States has been a leading country with application of fluorescent lights due to the presence of key manufacturers in the country. Other countries too are following the trend of adoption of the technology. The fluorescent wall lights is expected to continue the growth as the region has highest development speed across all industries.
Asia Pacific
The Asia pacific region has been a key driver of fluorescent wall lights as technology adoption rate has been increased and it is a positive sign for this market. Key sectors such as electronics, automotive, manufacturing are developing across the Asia Pacific region are expected to drive the growth continuously. Many new companies are being established in the region which will accelerate the research and development and can drive the market.
Europe
Europe is also progressing rapidly with focus on key industries in the region. Known for rapid urbanization, better infrastructure the region has adopted the technology very well. People of Europe prefer better lifestyle due to which the fluorescent wall lights are sold with different features to fulfill customer expectations. The region has still space for growth market and with research and development the market can grow higher.
Middle East and Africa
The fluorescent wall lights market share has witnessing steady growth in the region. There are multiple issues in the region including instability which affects market. Despite the issues the market growth has been considerably good. In the coming years, development in the key industries can boost the growth further.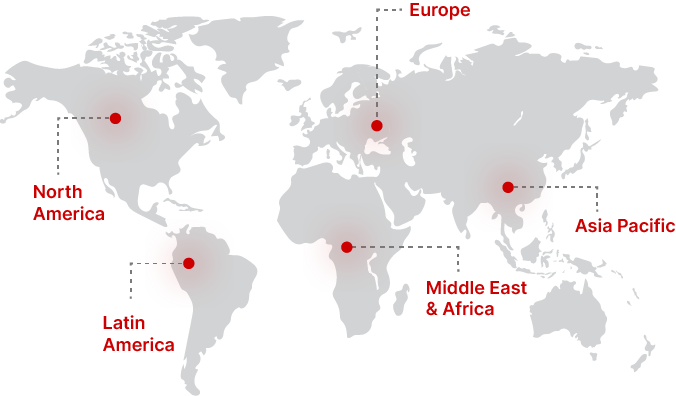 Regional Growth Insights
Download Free Sample
Key Players
OSRAM GmbH
Eastar Lighting
Fagerhult Group
Interlectric Corporation
Schneider Electric
General Electric
Bamford Lighting
LAMAR LIGHTING COMPANY, INC
Fluorescent Wall Lights Market Segmentations
Segment by Type
Compact fluorescent light
Linear fluorescent light
Cold cathode fluorescent light
Segment by Application
Frequently Asked Questions