Market Overview
The Global Fluorine-based Films Market Size is slated to grow substantially at a CAGR of approximately 3.1% during forecast period.
Fluoropolymer films are utilized in many applications, including electrical insulation, solar energy, and medical equipment. They have distinct properties like as high heat resistance, chemical resistance, and so on.
Market Dynamics
Market Drivers
The global demand for solar cells, electronic manufacturing, chemicals, and other products has had a direct impact on the global fluorine-based films market growth.
Market Restraints
The high cost of raw materials is the primary constraint to market growth. Fluoropolymer films are made from expensive fluoropolymers. This is expected to
Market Opportunities
The growing usage of combustible and non-combustible materials is a significant trend in the Fluorine-based Films industry.
Market Scope
Report Metric
Details
Market Size by 2031
USD XX Million/Billion
Market Size in 2023
USD XX Million/Billion
Market Size in 2022
USD XX Million/Billion
Historical Data
2019-2021
Base Year
2022
Forecast Period
2023-2031
Report Coverage
Revenue Forecast, Competitive Landscape, Growth Factors, Environment & Regulatory Landscape and Trends
Segments Covered

Segmentation by Type

Combustible
Low
Non-Combustible

Segmentation by Application

Solar Cell
Electronic Manufacture

Geographies Covered

North America
Europe
APAC
Middle East and Africa
LATAM

Companies Profiles

AGC Chemicals Americas Inc.
Daikin
Saint-Gobain
Nowoflon
Structurflex
alltex breitenborn gmbh and co.kg
Polymer-Akzent GmbH
Niflon Macromolecular (SH) Co.Ltd.
Chukoh Chemical Industies
Chemours Company
Professional Plastics
Shenzhen MINGSCHIN Polymer Technology Co Ltd.
Segmental Analysis
Segmentation By Type
When subjected to fire or combustion, combustibility measures how rapidly a substance may burst into flame. This is an important consideration while building or storing a substance. It is also critical in processes that produce combustible byproducts. When dealing with combustible substances, special precautions are usually required. Installing fire sprinklers or putting goods away from probable sources of ignition are examples of safeguards.
flammability materials may be used in structures where the risk of fire must be kept to a minimum, such as apartment buildings, houses, or offices. When flammable materials are used, the chance of fire accidents and death increases. It is better to use fire-resistant building materials and furnishings.
A non-combustible material is a substance that does not ignite, burn, sustain combustion, or emit flammable gases when exposed to fire or heat in the form and circumstances expected. When tested in accordance with the process given in ASTM E 136, any solid material that meets either of two sets of passing criteria stated in Section 8 of ASTM E 136 is declared non-combustible.
Segmentation By Application
A solar cell, also known as a photovoltaic cell, is an electrical device that converts light energy directly into electricity via the photovoltaic effect. It is a kind of photoelectric cell, which is defined as a device whose electrical characteristics, such as current, voltage, or resistance, change when exposed to light. Individual solar cells are often employed as electrical components in photovoltaic modules, commonly known as solar panels. An open-circuit voltage of 0.5 to 0.6 volts is common for a single junction silicon solar cell.
Photovoltaic solar cells create energy by using sunlight or artificial light. They may be used as photodetectors (infrared detectors, for example) to detect and measure visible light or other electromagnetic waves.
Electronics Manufacturing Services (EMS) are companies that design, manufacture, test, distribute, and provide return/repair services for original equipment manufacturers (OEMs) of electronic components and assemblies. This concept is also known as Electronics Contract Manufacturing (ECM).
Many consumer electronics are produced in China due to reduced maintenance costs, more material availability, and speedier manufacturing than in other countries such as the United States. Cities like as Shenzhen and Penang have developed as significant manufacturing centres for the industry, attracting consumer electronics companies such as Apple Inc. Flex and Wistron are two original design manufacturers and providers of electronic manufacturing services.
Regional Analysis
The Global Fluorine-based Films Market is segmented by region as North America, Europe, Asia Pacific, Latin America, and Middle East and Africa.
The Asia-Pacific region is the biggest market for fluorine films, with the greatest CAGR projected throughout the projection period. The Asia-Pacific market is expanding due to rising demand from the region's electronics and solar sectors.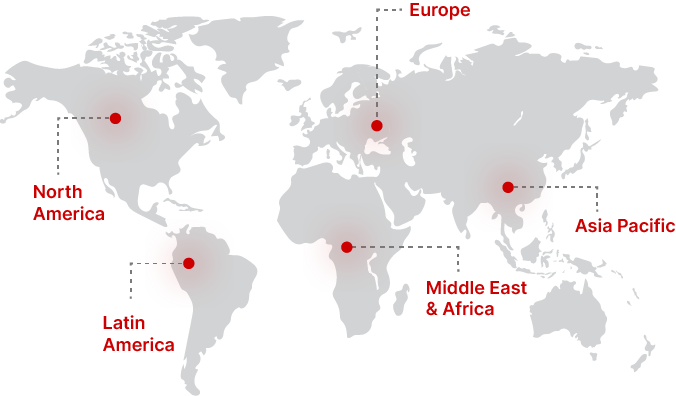 Regional Growth Insights
Download Free Sample
Key Players
AGC Chemicals Americas Inc.
Saint-Gobain
Nowoflon
Structurflex
alltex breitenborn gmbh and co.kg
Polymer-Akzent GmbH
Niflon Macromolecular (SH) Co.Ltd.
Chukoh Chemical Industies
Chemours Company
Professional Plastics
Shenzhen MINGSCHIN Polymer Technology Co Ltd.
Fluorine-based Films Market Segmentations
Segmentation by Type
Combustible
Low
Non-Combustible
Segmentation by Application
Solar Cell
Electronic Manufacture
Frequently Asked Questions