Market Overview
The Global Gachapon Market Size is projected to grow at a CAGR of 13.9% over the analysis period.
Coin-operated toy dispensers known as gachapon The word Gachapon comes from the noise the device makes as it turns its crank to release a capsule, its typically cost between ¥100 to ¥500. Contrary to the majority of toy vending machines in the West, which are designed for children, the items you get in exchange for your coins aren't cheap knockoffs but rather relatively high-quality, limited-edition items that are connected to your favourite form of popular culture. As a result, both collectors and casual fans enjoy them. it cater to a wide variety of interests for all ages, whether they be video games, idols, anime, manga, or esoteric everyday items.
Machines can commonly be found in arcades, toy shops, and other places that kids and collectors like to hang out. They have gained popularity throughout the world and have integrated themselves into Japanese culture. This items can collect high prices when sold, and some people collect them and trade them with others.
The market is growing as each compartment in a machine typically contains a different item. In addition to offering rare or limited-edition items, some machines may have a specific theme or series, such as well-known anime or video game franchises. There are digital Gachapon games and apps for smartphones and other devices in addition to real-world machines. These frequently provide the same element of surprise and chance as real machines, but with the additional benefit of allowing players to participate from anywhere.
In Japan, where it was first popularized, the market is a thriving sector of the economy. The machines can be discovered in a variety of places, including arcades, toy stores, and even convenience stores. Many people appreciate the surprise factor that comes with not knowing which toy or figure they will receive from the machine, and they provide a fun and exciting method for people to collect miniature toys and figures.
Market Dynamics
Market Drivers
Clear With Positioning of the Target Group of the Gachapon Machine
Market is driving because they are clear with positioning of the target group of the machine. As Little children are highly suited to the child-only consumer sector. More than 30 yuan are needed each time you visit the video game city or the naughty castle. Toys and other items can be coaxed from the youngster by going to the twisting machine and twisting a gachapon for 10 yuan. In conclusion, real toy plastic models are of the highest quality and are free of plastic, which parents and kids adore. Young folks perceive key chains or hand-made models that are individualized. The crowd is diverse, and they can freely take gachapon depending on the location's population and level of consumption.
More Repurchases Is Driving the Market
Market is increasing people will repeatedly twist and repurchase and sticky to the twister. The reason for this multiple purchase is to collect a set, but people don't know every Twice this series will come out, so there will be a mentality of multiple purchases, because of this series (the ghost blade is so cute).
Affordable Price and Availability of Gachapon
Gachapon Market Growth is usually affordable, they are available to a wide range of customers. Also, the low price may make it simpler for buyers to amass complete collections of goods or to try their luck at obtaining a rare or limited-edition item.
Arcades, toy shops, and convenience stores are just a few of the places where you can find machines. Anyone may easily reach the machines as a result and try their luck at winning a new item.
Market Restraints
Waste and Environmental Problem
The creation of gachapon market goods can contribute to waste and environmental problems, which is a market restraint for the market. The creation of the objects themselves, as well as the plastic capsules used to hold them, can have a harmful effect on the environment.
Other Toys Competition Restraint Market
Market restraints for market will be other collections like collectibles, miniatures, and other toys could compete with gachapons in the market. Since gachapon goods are frequently cheap and little, customers may not perceive them to have much value. Consumers' desire to spend money on collecting them could be impacted by this. The market for gachapon may face challenges if consumers decide to spend their money on these other products rather than gachapon.
Market Opportunities
Collaboration Digital Apps and Franchises
Market opportunity for market players is expand the market such as outside pop culture franchises, such as sports, travel, and other well-liked subjects, the business has the potential to diversify and grow. There is potential for the market to grow in the digital sphere due to the rising popularity of mobile devices and online gaming. This can involve collaborations with internet stores and the creation of fresh digital Gachapon games and apps. This can attract more customers and expand the market's appeal.
The Potential to Penetrate New International Markets
The market has the potential to penetrate new international markets in addition to its established markets in Japan and other Asian countries. Customers could have the option to personalize their own Gachapon items by choosing the character or style they choose on the market. This can boost the overall value of the goods and attract more buyers. This can involve collaborations with retailers and distributors in new areas, as well as the creation of fresh themes and styles that appeal to clients in other locales.
Market Scope
Report Metric
Details
Market Size by 2031
USD XX Million/Billion
Market Size in 2023
USD XX Million/Billion
Market Size in 2022
USD XX Million/Billion
Historical Data
2019-2021
Base Year
2022
Forecast Period
2023-2031
Report Coverage
Revenue Forecast, Competitive Landscape, Growth Factors, Environment & Regulatory Landscape and Trends
Segments Covered

Segment by Type

Animation
Comics
Game

Segment by Application

Shopping Malls
Pedestrian Streets
Cinemas

Geographies Covered

North America
Europe
APAC
Middle East and Africa
LATAM

Companies Profiles

Bandai
Kaiyodo
Kitan Club
Tomy
Kenelephant
GachaCop
Guangzhou Baoli
Guangzhou XinBao
TKM Animation Technology Co
Min Yan Technology Co
Segmental Analysis
Segment By Type
It is significant presence in anime and manga, often appearing as a plot device or a source of humour and feature characters from popular anime.
Gachapon Market is a well-liked theme in manga, and numerous stories have characters that either collect or utilize goods. Items frequently mirror the personality and hobbies of the characters, which gives them more depth as characters.
Games called "Gachapon" use the Gachapon idea in its gameplay, typically to give players access to new characters, trinkets, or other artifacts.
Segment By Application
The machines are a regular sight in shopping malls throughout Asia, where they are a common sight and draw a variety of shoppers.
The machines can be found in pedestrian streets, particularly in urban areas of Asia, as they are popular with tourists and locals alike
The machines are often located in high-crowded areas and can be a fun way to pass the time before or after a movie.
Regional Analysis
The Global Gachapon Market is segmented by region as North America, Europe, Asia Pacific, Latin America, and Middle East and Africa.
Asia Pacific
Growing Demand for Market As Originated From Japan
The market is expanding because it originated in Japan and is still the country where the majority of products are sold. With a large selection of Gachapon machines and goods available, the market is well-represented in Japan's shopping malls, arcades, and other places of entertainment. Southeast Asia, notably nations like Thailand and Indonesia, is seeing a rise in the popularity of the market. Gachapon machines can be found at various markets in malls and other well-known retail sites.
Significant presence In the Asia Pacific region
Japan is the biggest and most established market, with a significant presence in the Asia Pacific region. Together with internet sales, the market is expanding in other nations in the region. Popularity of the market in the area is largely driven by pop culture themes and pricing. The market is expanding online sales in addition to traditional retail stores. Customers can buy a variety of Gachapon items from e-commerce sites like Taobao and Shopee and collect them from the convenience of their own homes.
North America
Young Market In North America
In comparison to Asia, the market is still relatively young in North America and offers a smaller selection. Yet, the market is expanding as more shops and internet merchants start to sell Gachapon goods. In North America, gachapon objects have developed a following among collectors who value the uniqueness and collectability of the products. For rare or in-demand objects, collectors are frequently willing to pay more.
Europe
Although the European market is still very small, interest in it has been rising recently. The European market for gachapon is highlighted by the following essential information. Whilst they can be found in a few towns in nations like France, Germany, and the UK, gachapon machines and other things are still quite difficult to locate in Europe. Gachapon artifacts in Europe could be more sought-after by collectors due to their restricted supply.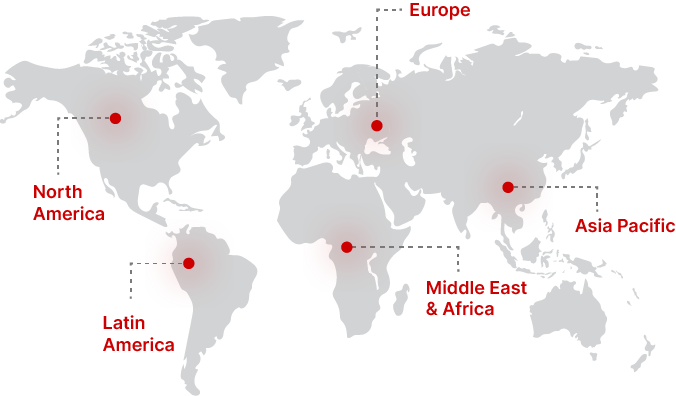 Regional Growth Insights
Download Free Sample
Key Players
Kaiyodo
Kitan Club
Tomy
Kenelephant
GachaCop
Guangzhou Baoli
Guangzhou XinBao
TKM Animation Technology Co
Min Yan Technology Co
Recent Developments
Recent Developments
In September 2022- The Japanese-style gachapon store will feature rows of vending machines filled with capsule toys straight from Japan. Gachapon culture is a big thing in Japan, loved by adults and kids alike. It's finally hit Melbourne with the opening of Capsule Station, a concept store filled with vending machines that hold some of the best gachapon toys and collectibles straight from Japan.
Gachapon Market Segmentations
Segment by Type
Segment by Application
Shopping Malls
Pedestrian Streets
Cinemas
Frequently Asked Questions