Market Overview
The Global Garden Weeders Market Size is projected to grow at CAGR of approx. 5.8% during the forecast period.
Garden Weeders Market involves bending low and spending a significant amount of time trying to remove unwanted plants from your garden regions. No matter how hard you try, getting every last bit of the stalks when pulling up pesky weeds can be difficult. Even if you use a kneeler or a garden bench to help alleviate back and knee strain while weeding, the odd stance and repeated motions of weeding tasks will eventually physically tyre you out. Even if you completely weed, new plants sprout from the soil in the same areas where you just cleaned them out a few days before.
Gardeners are not needed to hand-weed their fields, and weeding tools are available that can alleviate much of the tension and irritation associated with routine weeding chores. Weeding in the yard can be greatly simplified with modern lawn weeders. Weeders can help us de-weed the garden area much faster than we could by hand, and they can also get rid of those pesky roots that always seem to snap before you can drag them out of the ground.
Furthermore, it is expected that the Russian-Ukrainian war will lower demand for gas-powered gardening tools by interrupting supply chain operations, increasing raw material costs, and pushing up oil prices. As a result, the expenses of manufacturers may increase.
Market Dynamics
Market Drivers
One of the primary factors driving the growth of the gardening tools market is the increasing trend of urban gardening and planting in domestic and commercial projects in both established and developing countries.
Increased Demand for Landscaping Tools
The industry is being propelled forward by higher demand for lawn tools in gardening services. These tools are primarily used in gardening chores such as trimming, aligning, cutting, and maintaining lawn health.
Adaptable to a wide range of systems
During the forecast period, the market will be impacted by increased demand for gardening tools for a variety of facilities such as sports fields, public parks, and golf courses, among others. The rise in demand for landscaping services in emerging nations helps to drive market growth.
Additionally,The expanding elderly population is one of the factors driving the demand for ergonomic products for lawns and gardens.higher disposable income and a decline in home prices have led to an increase in real estate developments in all economies. Over the projected period, this trend is anticipated to fuel demand for gardening equipment.
Market Restraints
During the forecast period of 2022-2029, the high cost of advanced automatic tools is anticipated to be a barrier to the gardening equipment market.
Rising demand for artificial grass is stifling the growth of the yard and garden tools business.
Because artificial grass requires no extra maintenance, it may decrease demand for yard and lawn machinery.
Market Opportunities
Market participants will profit from technological developments in gardening tools that save time, energy, and money between 2022 and 2029. The introduction of robotic lawn mowers will also help the business expand.
Market Scope
Report Metric
Details
Market Size by 2031
USD XX Million/Billion
Market Size in 2023
USD XX Million/Billion
Market Size in 2022
USD XX Million/Billion
Historical Data
2019-2021
Base Year
2022
Forecast Period
2023-2031
Report Coverage
Revenue Forecast, Competitive Landscape, Growth Factors, Environment & Regulatory Landscape and Trends
Segments Covered

Segmentation By Type:

Metal
Wood

Segmentation By Application

Household
Commercial
Public

Geographies Covered

North America
Europe
APAC
Middle East and Africa
LATAM

Companies Profiles

Corona
Fiskars
Glaser
Grow Organic
Peaceful Valley
Spear and Jackson
Valley Oak
Leonard
Bully Tools
Jones Stephens
Burgon and Ball
Flexrake
Segmental Analysis
Segmentation By Type
A metal is any of a class of materials that generate positive ions quickly and form similar chemical properties with other anions, and are distinguished by a high melting point, high density and tensile strength, high light reflectivity, malleability, and ductility, in addition to strong thermal and electrical conductivity, and are widely used in a variety of applications such as home and office heating, electricity, transportation fuel, and plastics production.
Geopolitical conflicts are expected to harm the metal manufacturing sector during the forecast era. Global hostilities have resulted in sanctions against Russia, trade protectionism, and greater armed confrontations in the Middle East. Russia was sanctioned for breaking the Chemical and Biological Weapons Convention.
The wood products market consists of the profits of wood products by organisations (companies, sole proprietorships, and partnerships) that produce wood-derived goods. Timber, plywood, veneers, wood containers, wood flooring, wood trusses, made homes, and prefabricated wooden structures are produced by businesses in this industry. Wood product production includes sawing, planning, shaping, laminating, and arranging wood products into bolts or boards.
Segmentation By Application
Individuals who use yard weeders in their own yards or on their property fall into this group. These are usually smaller, less potent devices intended for home use.
This group includes companies that offer gardening or yard care services. Because they are intended for more frequent and heavy use, these machines are typically more powerful and durable than domestic versions.
The public sector includes government organisations such as towns and parks departments, which use yard weeders to keep public green areas in good condition. Because they are intended for use in big, high-traffic areas, these devices are usually the most heavy-duty and powerful.
Regional Analysis
The Global Garden Weeders Market is segmented by region as North America, Europe, Asia Pacific, Latin America, and Middle East and Africa.
North America
During the projection period, North America is expected to generate 49% of global market development. Analysts at Technavio have thoroughly described the regional trends and factors that will influence the market during the projection period.
The United States dominates the North American landscaping equipment industry. Gardening is becoming more common in the United States, with more individuals growing food on their own or in community plots. Some organisations in the area are working to improve the environment. These factors may boost demand for lawn and garden equipment, propelling regional market development during the projection period. Furthermore, some area end-users are thinking about expanding, which could boost demand for yard and lawn equipment.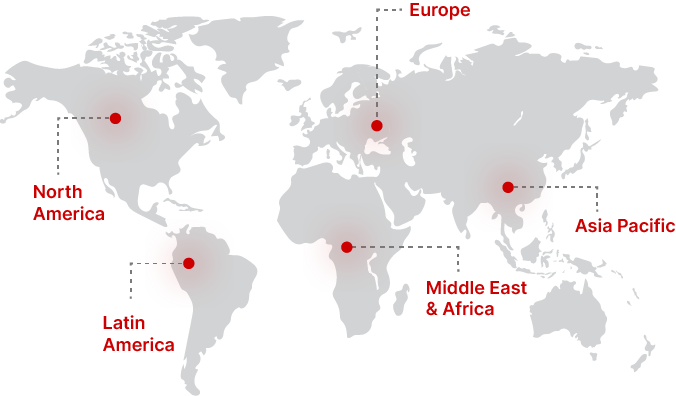 Regional Growth Insights
Download Free Sample
Key Players
Corona
Glaser
Grow Organic
Peaceful Valley
Spear and Jackson
Valley Oak
Leonard
Bully Tools
Jones Stephens
Burgon and Ball
Flexrake
Garden Weeders Market Segmentations
Segmentation By Type:
Segmentation By Application
Household
Commercial
Public
Frequently Asked Questions