Market Overview
The Global Genset Battery Market Size is slated to grow substantially at a CAGR of approximately 5.3% during forecast period.
The market is growing as a result of the surge in demand for backup power solutions, especially in developing countries. The sector is also growing since renewable energy sources are being used more often. Lead-acid batteries are likely to keep the majority of the market share over the forecast timeframe. Their reasonable cost and exceptional degree of durability account for this.
Genset batteries are a specific kind of battery that are used to power emergency generators. These lead acid or nickel-cadmium batteries are designed to provide a lot of power for a little period of time. They are often used in conjunction with an uninterruptible power supply (UPS) to keep critical systems running in the event of a power outage.
Market Dynamics
Market Drivers
In the industrial sector, which includes industry, oil and gas, and healthcare, genset batteries are most often utilized for emergency power. The growth of these firms has increased the need for a stable power supply, particularly in developing countries.
Market Restraints
Limited Capacity For Energy Storage
The genset batteries' capacity for energy storage is quite limited. They could provide rapid, temporary backup power depending on the needs of the load and the battery capacity. They mostly carry out this. Due to their limited energy storage capacity, they could be challenging to employ in applications that need long-term backup power.
Market Opportunities
Integration With Renewable Energy Systems
The usage of genset batteries in conjunction with renewable energy sources like solar or wind power may be advantageous for the market. When there are few or no renewable energy sources available, batteries used in generator sets may serve as a backup power supply by storing excess energy generated by such sources.
Market Scope
Report Metric
Details
Market Size by 2031
USD XX Million/Billion
Market Size in 2023
USD XX Million/Billion
Market Size in 2022
USD XX Million/Billion
Historical Data
2019-2021
Base Year
2022
Forecast Period
2023-2031
Report Coverage
Revenue Forecast, Competitive Landscape, Growth Factors, Environment & Regulatory Landscape and Trends
Segments Covered

Segmentation by Type

Lead-Acid Batteries
NiCd Batteries

Segmentation by Application

Residential
Commercial
Industrial

Geographies Covered

North America
Europe
APAC
Middle East and Africa
LATAM

Companies Profiles

Cummins
EnerSys
Exide
Leoch International
Amara Raja Batteries
Generac
Kohler
Segmental Analysis
Segmentation By Type
In genset applications, lead-acid batteries are often used. They are great for delivering backup power in residential, industrial, and commercial settings because to their low cost, long lifespan, and powerful surge currents. Lead-acid batteries come in a wide variety of designs, including flooded and valve-regulated (VRLA) batteries.
Generator sets employ nickel cadmium (NiCd) batteries, a specific kind of battery. Due to their high energy density, extended cycle life, and exceptional performance in extreme temperatures, they are appropriate for applications that need ongoing backup power. NiCd batteries are often used in demanding industrial and commercial applications where a reliable power supply is required.
Segmentation By Application
For backup power during utility outages, genset batteries are used in the context of the home. They are often installed in residential buildings like homes, apartments, and other abodes to ensure that necessary equipment and appliances like lights, refrigerators, and security systems continue to operate even in the case of a power outage.
Genset batteries are often used in workplaces, shops, hotels, and other commercial venues. By supplying backup power to support essential operations including computer systems, communication infrastructure, point-of-sale terminals, and emergency lighting, they provide business continuity.
The industrial sector extensively relies on genset batteries for backup power in a number of applications. For a range of sectors, such as industrial plants, data centers, healthcare facilities, and transportation infrastructure, a reliable power supply is required in order to minimize production losses, safeguard sensitive equipment, and ensure the health and safety of employees.
Regional Analysis
The Global Genset Battery Market is segmented by region as North America, Europe, Asia Pacific, Latin America, and Middle East and Africa.
North America
Owing to factors including the need for dependable backup power, aging power infrastructure, and regular power outages, North America is a mature market for genset batteries. The United States and Canada, which both have substantial presences in the residential, commercial, and industrial sectors, are the two countries that dominate the market in this area. For this business, modern battery technologies like lithium-ion batteries are essential. Government programs to encourage the use of renewable energy sources and growing environmental concerns both encourage business growth.
Europe
Due to reasons including grid instability, an increase in the need for backup power, and the incorporation of renewable energy sources, Europe is a significant market for genset batteries. The economies of countries like Italy, France, Germany, the United Kingdom, and others have a big impact on the development of this business. The use of genset batteries is encouraged by the focus on lowering carbon emissions, improving energy efficiency, and implementing sustainable practices. Modern battery technology and smart grid architecture are highly sought-after on the European market.
Asia Pacific
Driven by factors including fast urbanization, rapid industrialization, and a growing demand for dependable backup power, Asia-Pacific is a market for genset batteries that is quickly expanding. Significant contributions in this area are made by India, China, South Korea, Japan, and other nations. The market is growing as a result of the development of the commercial and industrial sectors as well as the rising need for a steady supply of electricity. This sector has a lot of promise since it employs genset batteries in rural regions with patchy grid access and incorporates renewable energy sources.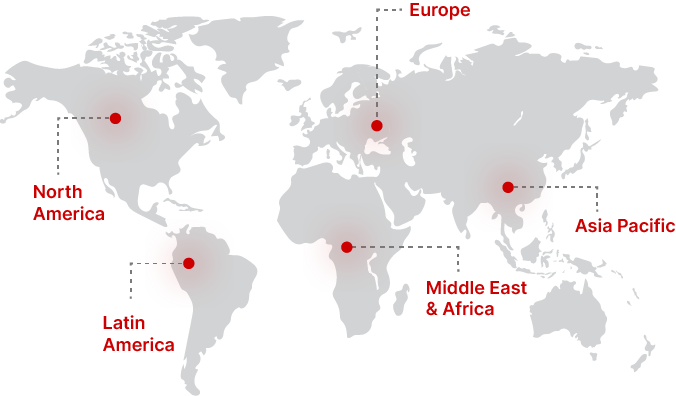 Regional Growth Insights
Download Free Sample
Key Players
EnerSys
Exide
Leoch International
Amara Raja Batteries
Generac
Kohler
Recent Developments
The effectiveness and performance of the genset batteries have been improved by modern battery management techniques. The total reliability and lifetime of the batteries are improved by these systems' remote monitoring, diagnostics, and preventive maintenance features.
Genset Battery Market Segmentations
Segmentation by Type
Lead-Acid Batteries
NiCd Batteries
Segmentation by Application
Residential
Commercial
Industrial
Frequently Asked Questions