Market Overview
According to Reed Intelligence the Global Granulating Service Market Size will approximately grow at a CAGR of 5.9% during the forecast period.
The granulation process involves combining one or more powder particles to create a granule that meets the requirements for tablet production. Agglomeration is the process of bringing particles together by forming bonds between them. Bonds can be formed either through compression or by utilizing a binding agent. Granulation is performed for various purposes, one of which is to prevent the separation of the components in a powder mixture. An ideal granulation should have all the mixture's components in the correct proportions within each granule, and there should be no segregation. Certain powders can be challenging to compact, even when a readily compactable adhesive is added to the mixture. However, it is often observed that granules made from these powders are more easily compacted. The distribution of the adhesive within the granule is influenced by the method used to produce the granule.
Market Dynamics
Market Drivers
Increasing Demand in the Pharmaceutical Industry
Granulation is frequently necessary to enhance the powder's flow characteristics and the mechanical properties of tablets. Granules are typically obtained by adding liquid binders or solvent solutions. Increasing the amount of granulating liquid results in a more limited range of particle sizes and the formation of larger, rougher, and more solid granules. Consequently, the proportion of smaller granulate particles decreases. Hence, granulation is very important in creating good quality powder for tablets leading to the rising granulation service market demand.
Market Restraints
Granulation services in industries such as pharmaceuticals are required to adhere to rigorous regulatory standards. For the safety of people, it is necessary to ensure compliance with quality, safety, and good manufacturing practices, which can also include implementing government regulations. The granulation process requires high-quality facilities with advanced equipment, which can cost high to install.
Market Opportunity
Advancement in Granulation Techniques for Customization
Granulation is a crucial process that enhances the final product's homogeneity, consistency, and quality. This is especially significant in the pharmaceuticals, food, and chemicals industries. With the increasing demand for granulation, its techniques are continuously improving, including fluid bed granulation and high-shear granulation. They have resulted in more efficient and precise manufacturing processes. As a result, companies are increasingly drawn to granulation services. Various companies also offer flexibility to create various product forms, such as tablets, capsules, and powders. This flexibility helps them gain customer satisfaction due to customization.
Market Scope
Report Metric
Details
Market Size by 2031
USD XX Million/Billion
Market Size in 2023
USD XX Million/Billion
Market Size in 2022
USD XX Million/Billion
Historical Data
2019-2021
Base Year
2022
Forecast Period
2023-2031
Report Coverage
Revenue Forecast, Competitive Landscape, Growth Factors, Environment & Regulatory Landscape and Trends
Segments Covered

Segment By Type

Pharmaceutical Granulation
Plastic Granulation

Segment By Application

Industry
Pharmaceutical Industry

Geographies Covered

North America
Europe
APAC
Middle East and Africa
LATAM

Companies Profiles

Mid Continent Packaging
The Lindgren Group
Reade Advanced Materials
Particle Dynamics
Shertech Laboratories
Midwest Elastomers
MiM Factories
Segmental Analysis
Segment By Type
Pharmaceutical Granulation
Granulation is a widely utilized process in the pharmaceutical industry to produce tablets and pellets. Granulation is a critical and important part of pharmaceutical manufacturing. The granulation process aims to provide a more homogenous mixture with the formation of granules by agglomeration of fine particles. It helps to enhance the dissolution rate of a drug, making it particularly valuable for oral administration. It improves the stability of a drug by preventing degradation or loss of potency.
Plastic granulation technology is primarily utilized in manufacturing plastic products and resource recycling. It enables the production of various plastic products and raw materials, offering both environmental and economic advantages. Plastic granulation is a process that involves reducing the size of plastic to make it suitable for use in plastic manufacturing. The manufacturing capabilities of injection mould machines in the plastics industry are limited.
Segment By Application
Granulation is a common process used in various industries such as food, plastic, textile, ceramic, agriculture, etc.
The demand for granulated materials in tablet manufacturing is a major driving force in the pharmaceutical industry. Granulation is a process that enhances the flow and compression properties of pharmaceutical powders, resulting in improved tablet quality and increased production efficiency.
Regional Analysis
North America (USA and Canada)
The construction industry in the United States has been greatly affected by the COVID-19 pandemic. The building sector in the United States heavily depends on imported supplies such as steel, copper, aluminum, stone, and fixtures. In geotechnical engineering, granular materials are typically composed of a mixture of clay, sand, and gravel. These materials are commonly found in slopes, valleys, or river beds and are particularly utilized in constructing earth-rock-filled dams. Granulation is a process that is used to produce granular ceramic powders. These powders are then pressed and sintered to create ceramics that have properties that can be controlled. Granulated powders have the ability to enhance the flow of cement mixtures in construction materials. Hence, the Granulating Service Market growth is expected in the North American region.
Europe (Germany, the U.K., France, Russia, Italy, and the Rest of Europe)
Currently, there are 37 national pharma associations and 39 leading pharmaceutical companies in Europe. Germany is also one of them. Granulation is a widely utilized technique in the pharmaceutical industry for the production of granulated materials, which are essential for tablet and capsule manufacturing. It enhances the compressibility of powders, resulting in the production of tablets that are uniform in shape and size, and contain a consistent amount of the drug. It is also helpful in controlled-release formulations, improved solubility, and uniform distribution of active pharmaceutical ingredients (APIs). Hence, the pharma industry in Europe demands good-quality granulation services.
Asia-Pacific (China, Japan, South Korea, India, Southeast Asia, Rest of Asia-Pacific)
Asia-Pacific offers a wide range of food options, showcasing a diverse culinary landscape. Japan is renowned for its exceptional cuisine, making it one of the top destinations in Asia and the world for food enthusiasts. Due to increasingly busy schedules and evolving lifestyles, a significant number of individuals rely on packed food for their meals. The food packaging industry is experiencing significant growth due to the increasing demand for convenient and time-saving packed food options. The food industry produces various products such as granulated sugar, instant coffee, drink powders, and food additives. Granulated products offer several benefits in food and beverage applications, including quick dissolution, improved texture, and enhanced flavor release. All these factors are driving the demand for granulating service market in this region.
South America (Mexico, Brazil, and the Rest of South America)
Cosmetics and personal care products often incorporate granulated powders to improve their texture, application, and dissolution properties. The rising disposable income of people and awareness of good quality cosmetic products are driving the Granulating Service Market in this region.
Middle East and Africa
The Middle East has been widely recognized as a significant center for textile trade for a considerable period. The textile garment market in the Middle East and Africa is projected to experience substantial growth from 2023 to 2030. Granulation is a technique that can be utilized in the textile industry to produce granulated dyes and additives. This process enhances the dispersibility of these substances during the dyeing process. This factor can be led to the growth of granulating service market in this region.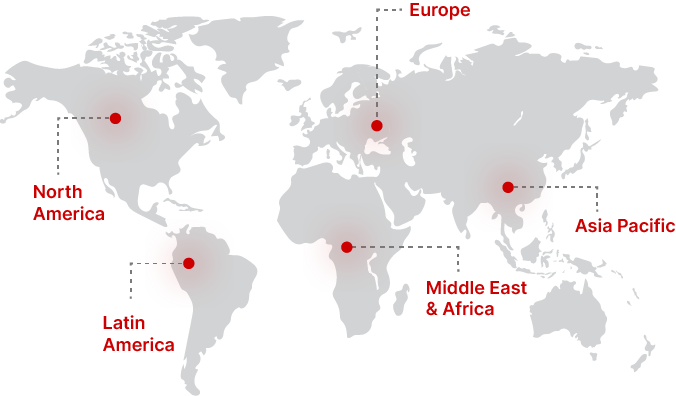 Regional Growth Insights
Download Free Sample
Key Players
Mid Continent Packaging
The Lindgren Group
Particle Dynamics
Shertech Laboratories
Midwest Elastomers
MiM Factories
Recent Developments
18 July 2023: Indo-MIM, a supplier of metal injection moulding and metal additive manufacturing components based in Bangalore, India, has acquired CMG Technologies, a MIM manufacturer headquartered in Woodbridge, Suffolk, UK. By acquiring CMG, Indo-MIM aims to enhance its presence in the European consumer, medical, and defense industries. This will be achieved by providing domestic production capabilities supported by a robust global supply chain that encompasses all crucial elements of the MIM process. By establishing a stronger presence in the UK, Indo-MIM aims to enhance its manufacturing facilities in India and the USA. In order to enhance its manufacturing capabilities and cater to international markets more effectively, Indo-MIM announced its intention to expand its manufacturing presence in the EU, USA, South America, and South East Asia in the coming years. The business plans to achieve this growth through acquisitions and new construction investments.
Granulating Service Market Segmentations
Segment By Type
Pharmaceutical Granulation
Plastic Granulation
Segment By Application
Industry
Pharmaceutical Industry
Frequently Asked Questions