Market Overview
The Global Hair Conditioner Product Market Size is projected to grow at CAGR of approximately 5.2% during the forecast period.
Conditioner is a hair care product that makes the hair feel and look better. It has emollients, oils, silicones, humectants, butter, and other moisturizing ingredients that nourish and replenish hair with moisture. It lessens grinding between strands of hair and makes brushing simpler after hair wash. Additionally, it shields hair from heat and encourages healthy hair growth. Additionally, it shields the hair shafts from damage brought on by frequent hot tool styling, colouring, and bleaching. Conditioner for hair has a number of advantages, including the ability to control flyaway hair, make it easier to manage, prevent breakage, and lessen split ends and fibre hydrophilicity.
Due to rising consumer awareness and demand for hair care products, the market for hair conditioner products is expected to expand in the coming years. This market represents a significant portion of the global hair care industry.
The market is described by many items presented by various brands, with various plans, fixings, and advantages. Products for hair conditioner come in a variety of forms, such as rinse-out, leave-in, and deep conditioning treatments.
Growing consumer awareness and concern for hair health, as well as shifting lifestyle patterns and the need for convenience, are driving the market for hair conditioner products. The trend toward personalized and customized hair care products and the rising demand for natural and organic products are also driving market expansion.
Market Dynamics
Market Drivers
Growing Awareness about Hair Care
With the increasing awareness about personal grooming and hair care, there has been a significant rise in the demand for hair conditioner products. People are now more conscious of the quality of their hair and are willing to invest in products that can help improve its health and appearance.
Increase in Disposable Income
Rising disposable income levels, particularly in emerging economies, have led to a surge in demand for hair conditioner products. Consumers are willing to spend more on high-quality hair care products that can help them achieve the desired look and maintain healthy hair.
Changing lifestyle and Fashion Trends
Changing fashion trends and lifestyles have also contributed to the hair conditioner product market growth. With people leading busier lives, they need products that can help them save time and still achieve their desired look. Hair conditioner products are easy to use and can help improve the appearance of hair, making them a popular choice among consumers.
Advancements in product Formulations and Packaging
The hair conditioner product market has seen significant advancements in product formulations and packaging. Manufacturers are using advanced ingredients and technologies to create products that can provide better results. Additionally, innovative packaging designs have made hair conditioner products more convenient and user-friendly.
Rising Demand for Natural and Organic Products
Consumers are increasingly demanding natural and organic hair conditioner products due to concerns about the harmful effects of synthetic ingredients. Manufacturers are responding to this demand by introducing products made with natural and organic ingredients, which are free from harsh chemicals and are considered safer for long-term use.
Market Restraints
Competition from Substitutes
The hair conditioner product market faces competition from various substitutes, such as hair oils, serums, and masks, which can also provide similar benefits. These substitutes may be preferred by consumers who have specific hair care needs or who prefer different hair care routines.
Side effects of Synthetic Ingredients
Many hair conditioner products contain synthetic ingredients, such as parabens and sulfates, which can cause adverse reactions in some consumers. This has led to growing concerns about the safety of hair conditioner products, and many consumers are switching to natural and organic alternatives.
High Cost of Premium Products
Premium hair conditioner products can be expensive, which may limit their accessibility to certain consumers. This may lead consumers to choose lower-priced products, which may not provide the same level of quality and benefits as premium products.
Fluctuating Raw Material Prices
Hair conditioner products use various raw materials, such as natural oils and plant extracts, which are subject to price fluctuations due to supply and demand factors. This can affect the production costs of hair conditioner products and impact their availability and pricing.
Cultural and Societal Preferences
Hair care preferences and routines may differ based on cultural and societal norms. This can limit the demand for certain types of hair conditioner products in specific regions, as consumers may prefer different hair care products or routines based on their cultural backgrounds or societal influences.
Market Opportunities
Increasing Demand for Organic and Natural Products
Natural and organic hair conditioners are in high demand as consumers become more aware of the ingredients in their personal care products. Manufacturers have the chance to create products that meet this demand by using natural and organic ingredients.
Involvement in New Markets
The market for hair conditioner products has significant growth potential in emerging economies. There is a rising demand for high-quality hair conditioner products in these markets as disposable incomes rise and consumers become more aware of hair care. By expanding their product offerings and distribution networks in these regions, manufacturers can profit from this trend.
Product formulation and packaging innovation can assist manufacturers in distinguishing themselves from rivals and attracting customers. Products for specific hair care requirements like color-treated, dry, or damaged hair can be developed by manufacturers, who can also develop novel packaging designs that make it convenient and simple to use.
Channels for Online Sales
Manufacturers have the chance to expand their customer base and boost sales thanks to the rise of e-commerce platforms and online sales channels. Manufacturers can sell their products directly to consumers through online sales channels and provide them with individualized recommendations based on their requirements for hair care.
Collaborations and Partnerships
To expand their product offerings and reach new markets, manufacturers can form partnerships and collaborations with other companies in the hair care industry. Manufacturers can also benefit from these partnerships by combining their strengths and expertise to develop novel products that meet specific customer requirements.
Market Scope
Report Metric
Details
Market Size by 2031
USD XX Million/Billion
Market Size in 2023
USD XX Million/Billion
Market Size in 2022
USD XX Million/Billion
Historical Data
2019-2021
Base Year
2022
Forecast Period
2023-2031
Report Coverage
Revenue Forecast, Competitive Landscape, Growth Factors, Environment & Regulatory Landscape and Trends
Segments Covered

Segment by Type

Rinse-Out Conditioner
Leave-In Conditioner

Segment by Application

Online Retail
Offline Retail

Geographies Covered

North America
Europe
APAC
Middle East and Africa
LATAM

Companies Profiles

Procter & Gamble (Pantene, Aussie, SASSOON)
L'Oréal S.A. (Garnier, L'Oréal, Kérastase)
Unilever (Clear, Dove, LUX, The good stuff)
Amway
Shiseido
Amorepacific
Kao
LG
Guangzhou Uniasia Cosmetics Technology (Seeyoung)
Segmental Analysis
Segment by Type
The most popular kind of hair conditioner is a rinse-out conditioner. After shampooing, it is applied to wet hair and washed off after a short while. Emollients and humectants, which aid in smoothing and protecting the hair shaft, are frequently found in rinse-out conditioners.
Conditioner that is applied to wet or dry hair and does not require rinsing off is known as a leave-in conditioner. Leave-in conditioners are frequently used to provide the hair more moisture and detangling. Additionally, they can be used to shield hair from heat styling.
Segment by Application
The market for hair conditioners has a burgeoning online shopping sector. This is because there are so many different things accessible and purchasing online is so convenient. Online shops also provide discounts and prices that are competitive.
The hair conditioner market's largest sector is still offline retail. This is a result of the fact that many customers want to touch and examine things before making a purchase. Additionally, compared to internet sellers, offline stores offer a broader variety of brands and goods.
Regional Analysis
The Global Hair Conditioner Product Market is segmented by region as North America, Europe, Asia Pacific, Latin America, and Middle East and Africa.
North America
Consumers are willing to spend money on high-quality products that are free of harmful chemicals, which is driving the North American hair conditioner product market. Moreover, the predominance of cruel winter climate in many pieces of North America drives an interest for hair conditioner items that can battle dryness and weakness.
Europe
Consumers in Europe are increasingly looking for natural and organic hair conditioners because they want them to be free of synthetic ingredients. Additionally, the availability of specialized hair conditioner products for issues like dandruff, oily scalp, and frizz in Europe has resulted from the high demand for products that address these issues.
Asia-Pacific
The expanding middle class and their rising purchasing power are driving the Asia-Pacific hair conditioner product market. Products that promote hair growth and repair are in high demand because consumers in this region are also concerned about pollution-induced hair damage and growth. Furthermore, hair surface is profoundly esteemed in numerous Asian societies, prompting an interest for hair conditioner items that improve sparkle and reasonability.
Latin America
The Latin American hair conditioner item market is driven by the sweltering and muggy environment, which can make frizz and harm hair. Products for hair conditioner that provide hydration and protection from the elements are in high demand as a result. Furthermore, the notoriety of hair medicines, for example, keratin medicines and Brazilian victories has driven the interest for particular hair conditioner items that can keep up with the aftereffects of these medicines.
Africa, Middle East, and The Center East and Africa hair conditioner item market is driven by the inclination for regular and natural fixings, with purchasers looking for items that are liberated from brutal synthetic compounds. Additionally, many Middle Eastern and African cultures place a high value on hair care, which has resulted in a demand for hair conditioners that promote hair growth, thickening, and nourishment.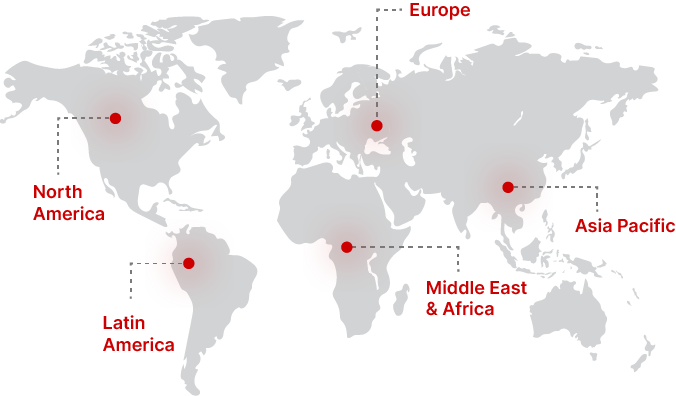 Regional Growth Insights
Download Free Sample
Key Players
Procter & Gamble (Pantene, Aussie, SASSOON)
L'Oréal S.A. (Garnier, L'Oréal, Kérastase)
Unilever (Clear, Dove, LUX, The good stuff)
Amway
Amorepacific
Kao
LG
Guangzhou Uniasia Cosmetics Technology (Seeyoung)
Hair Conditioner Product Market Segmentations
Segment by Type
Rinse-Out Conditioner
Leave-In Conditioner
Segment by Application
Online Retail
Offline Retail
Frequently Asked Questions