Market Overview
The Global Home-Use Skincare Devices Market Size is anticipated to touch at a CAGR of approximately 14.4% during the forecast period.
Electronic devices created for use at home to enhance the health and look of your skin are known as home-use skincare devices. These range from straightforward portable gadgets to more complex equipment that employs cutting-edge technology to deliver treatments of a professional caliber. Home-use skincare devices come in a variety of forms and are intended to treat specific skin issues. For instance: Cleaning tools, micro current tools, LED tools, dermabrasion tools, and hair removal tools Home skincare tools may be a practical and efficient approach to enhance the health and look of your skin. To avoid harming your skin, it's crucial to pick the proper device for your skin type and concerns and to carefully follow the directions.
The strong demand for skincare equipment is primarily driven by the rising incidence of skin cancer and other skin conditions. Also, a considerable rise in the usage of these devices is being attributed to rising public awareness of the aesthetic value of skincare products and technical improvements in the field. One of the key elements influencing the industry is the increase in disposable income. The growing number of individuals with skin conditions including photo aging, acne, dyspigmentation, hyperpigmentation, psoriasis, deep wrinkles, etc. is another major factor driving the market for home-use beauty devices. As a result, consumers are becoming more knowledgeable about these products.
Market Dynamics
Global Home-Use Skincare Devices Market Drivers
The Increasing Incidence of Dermatological Illnesses
One of the factors driving the market for skincare products for home use is the increasing incidence of dermatological illnesses. Millions of individuals throughout the world suffer from dermatological conditions including acne, psoriasis, and eczema, which can significantly impact their quality of life. For people looking to enhance their skin health, skincare gadgets can provide a practical and efficient answer. Several of these conditions require continuing treatment and maintenance. The market for home-use skincare devices is expanding as a result of advances in technology and skincare device innovation. Several modern gadgets use cutting-edge technologies like laser treatment, radiofrequency, and micro currents, which can give people with dermatological illnesses efficient and long-lasting benefits.
Rising Public Consciousness of Aesthetic Appearance
The general population is becoming more and more conscious of the value of personal care and the part that appearance plays in our lives. This has raised consumer interest in skin care and cosmetic products, especially those for at-home usage. The rising public awareness of aesthetic appeal is one of the main reasons propelling the growth of the home-use skin care device market. Individuals are searching for ways to enhance the appearance of their skin as they become more conscious of how their skin appears and feels. This has increased consumer demand for at-home-use skin care tools that can provide consumers healthier, younger looking skin.
Global Home-Use Skincare Devices Market Restraints
The high cost of these devices is one of the main constraint to the growing market for home-use skin care products. Despite the fact that many consumers are interested in these products' advantages, they might not be able to pay the high initial cost. Customers may find this to be a considerable barrier to access, particularly those who are price-sensitive or have limited disposable income. As a result, a smaller, wealthier group may make up the bulk of the market for home-use skin care products. The entire cost of ownership of these gadgets may be further increased by continuous maintenance and replacement expenses in addition to the high initial cost. Since that these devices are expensive, producers and retailers may find it difficult to find equilibrium between the requirement to be profitable and the need to provide competitive pricing in order to draw in customers.
Global Home-Use Skincare Devices Market Opportunities
Devices like Theraface Pro provide a huge market opportunity for skin care products intended for at-home-use. These devices offer expert-level outcomes in the convenience of one's own home using cutting-edge technology like micro current and LED light treatment. One of the main advantages of Theraface Pro products is that they enable users to attain healthier, more youthful-looking skin without the need for costly or time-consuming visits to a doctor or professional esthetician. They are therefore a desirable alternative for customers searching for quick and inexpensive solutions to enhance the appearance of their skin. Theraface Pro devices are also made to be simple to use and can be adjusted to each user's specific requirements. This enables customers to customize their skin care regimen to address their particular skin conditions and skin type, which can assist to maximize outcomes and raise satisfaction.
Theraface Pro devices are convenient to use at home or on the move because they are reasonably portable and small in size. For customers who are busy and do not have time to contact a professional for routine skin care procedures, this can be extremely helpful. Theraface Pro products provide a substantial market opportunity for skin care products intended for at-home use.
Market Scope
Report Metric
Details
Market Size by 2031
USD XX Million/Billion
Market Size in 2023
USD XX Million/Billion
Market Size in 2022
USD XX Million/Billion
Historical Data
2019-2021
Base Year
2022
Forecast Period
2023-2031
Report Coverage
Revenue Forecast, Competitive Landscape, Growth Factors, Environment & Regulatory Landscape and Trends
Segments Covered

Segment by Type

Cleansing
Hair Removal
Skin Rejuvenation
Skin Tightening

Segment by Application

Beauty Salons
Specialty Stores
Online Channels

Geographies Covered

North America
Europe
APAC
Middle East and Africa
LATAM

Companies Profiles

Panasonic Corporation
Lumenis Ltd.
Nu Skin Enterprises Inc.
TRIA Beauty Inc.
Home Skinovations Ltd.
Carol Cole Company Inc.
YA-MAN LTD.
MTG Co. Ltd.
Koninklijke Philips N.V.
LightStim
Spectrum Brands Holdings Inc.
Conair Corporation
Segmental Analysis
Segment By Type
These devices are designed to clean the skin by scrubbing it with silicone or bristles to get rid of makeup, grime, and oil. They function by gently exfoliating the skin, which can help to clear clogged pores, stop breakouts, and leave skin feeling softer and smoother. The CLINIQUE Sonic System Purifying Cleansing Brush and the N'graCoola Sonic Facial Cleaning Brush are two examples of popular cleansing tools.
These devices removes hair from the face and body using lasers or intense pulsed light (IPL). They function by beaming light energy at the hair follicle, damaging it and stopping hair renewal. When compared to professional laser hair removal procedures, these gadgets are frequently less expensive and more uncomfortable. The Tria Hair Removal Laser and the Silk'n Flash&Go Express are two common hair removal tools.
These devices rejuvenate the skin by minimizing fine lines and wrinkles, enhancing skin texture and tone, and increasing collagen synthesis using a variety of technologies, including LED lights, microcurrents, and ultrasound. They can also improve in lessening the visibility of scars, dark patches, and other age indicators. The Light Tim for Wrinkles LED Light Treatment Device and the NuFACE Trinity Facial Toning Device are two common examples of skin rejuvenation gadgets.
these devices use ultrasound or radiofrequency technologies to tighten sagging skin and increase the creation of collagen. In order to tighten and firm loose or sagging skin, they function by releasing heat energy deep into the skin's layers. For instance Devices for skin tightening include the Silk'n Titan Skin Tightening and Lifting Device and the Tripollar STOP V Face Rejuvenation Device.
Segment By Application
In beauty salons, devices for home-use skincare are used to provide services for skin-care. These tools are used in beauty salons for premium and time -consuming professional treatments. Customers can obtain comparable treatments in the convenience of their homes at a lower cost by using home-use equipment.
Home skincare products are sold in specialty stores to a variety of customers for their personal or professional usage in providing services. These stores typically sell skincare products, and they may also have home-use tools compatible with such products. Specialist stores could offer product usage demos and instructions.
skincare devices for home use can also be sold through internet channels. Several internet retailers provide a large selection of skincare items for at-home usage, and to help customers make informed decisions, they typically provide in-depth product information, user reviews, and instructional videos.
Regional Analysis
The Global Home-Use Skincare Devices Market is segmented by region as North America, Europe, Asia Pacific, Latin America, and Middle East and Africa.
North America
The population in the United States exhibits a great awareness in skin care and cosmetic goods, making it the country with the largest market for home-use skin care devices at the moment. The growing consumer awareness of the value of personal grooming and appearance is one of the main reasons propelling the growth of the home-use skin care devices market in the US. Due to the fact that Americans place a strong emphasis on personal grooming and taking care of their skin, there is a significant market for skin care goods, including devices for home use. The US market is distinguished by a high degree of disposable income, which has encouraged customers to spend money on high-end skin care tools and products. Because of this, producers and merchants have been able to provide a variety of skin care products for use at home at different price points, which has helped the industry, expand.
Asia Pacific
The fastest-growing region for home skin care products is Asia-Pacific. Home-use skin care products are the best option to offer to a wide range of customers with different requirements for different skin types with the presence of different climatic conditions affecting the skins. Due to the climate of the various regions of Asia, people have different skin care requirements. More customers have the financial capabilities to spend in premium skincare tools and products as wages continue to climb in many Asia-Pacific nations. The Asia-Pacific region's customers are becoming more and more conscious of the value of healthy skincare habits. Due to this, there is now more demand for skincare products and tools that may enhance general wellbeing and appearance.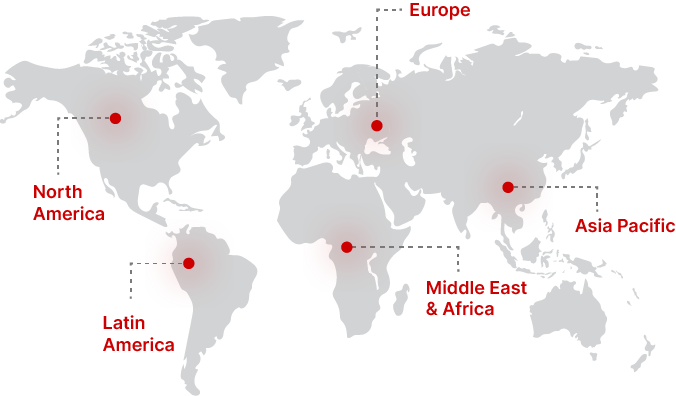 Regional Growth Insights
Download Free Sample
Key Players
Lumenis Ltd.
Nu Skin Enterprises Inc.
TRIA Beauty Inc.
Home Skinovations Ltd.
Carol Cole Company Inc.
YA-MAN LTD.
MTG Co. Ltd.
Koninklijke Philips N.V.
LightStim
Spectrum Brands Holdings Inc.
Conair Corporation
Recent Developments
In 2021- A home system with AI capability that offers the highest level of aesthetic customization. The Perso slimline gadget, created by the L'Oreal Technological Incubator, has a simplified four-step method to offer on-the-spot skincare and cosmetic formulae that are optimized for escalating degrees of personalization over time. It is 6.5 inches high and weighs little over one pound.
Home-Use Skincare Devices Market Segmentations
Segment by Type
Cleansing
Hair Removal
Skin Rejuvenation
Skin Tightening
Segment by Application
Beauty Salons
Specialty Stores
Online Channels
Frequently Asked Questions